Restaurant servants often have groups of regular customers who make their lives easier. In return, the customers get the best service and honest chit-chat, far beyond the strict restaurant rules.
However, as one young woman experienced, regular customers, no matter how kind or generous, can make things awkward in a matter of seconds.
The customers were a polite family of five
TikTok user minimumwagehippie shared an awkward, uncomfortable incident from the workplace. She met a family of five, mom, dad, "and like three kids," and "they liked me."
The family visited the restaurant often and asked the server to help out at their "large party."
The waitress agreed
The woman helped the family set up reservations for their Friday night festivities at the restaurant. But this is when things got bizarre.
The woman was asked to flirt with the son in front of the son's girlfriend!
Also read: His Relationship with His Best Friend Is Threatened Because of a Video He Posted of His Girlfriend With Her Consent
Awkward
The dad asked the server, "He was like, 'can you flirt for extra money?" She told the man she had a boyfriend because she was caught off guard. But his response was even more chilling: "that's irrelevant."
The mom of the family explained how they hate their son's girlfriend, adding, "I'm going to be the worst mother-in-law ever."
Things went from zero to sixty
The mom and dad continued sharing how much they hated the woman dating their son, adding, "she's the kind of girl that's going to kick him under the table and be like, don't look at her… that's how insecure she is."
Yet the waitress had to listen to them, "I was engaging in the conversation because they hadn't paid yet—they hadn't tipped me yet."
Mom and dad against the girlfriend
The two continued, " "We really want to see them argue before they leave." The woman was "like, bro, what?" still in disbelief. She was shocked when she saw the credit card slip saying "Fu..k Mary," which was the girlfriend's name.
The server told her TikTok followers, "Y'all, if my boyfriend's mother ever did some sh..t like that…I would be so upset." But still, she had to work.
Also read: "Not sure I'm going back" – Teacher Was Left In Tears After Students Recorded Videos Of Her And Posted Them Online
Dreading the Friday night
The woman kept saying, "This is going to be so uncomfortable. This is so weird. I don't want to do this. I don't want to do this."
After this, many asked for a follow-up video, and it started with the server saying how the girlfriend was very nice. That only made her decision not to flirt easier.
The big celebration
Since they did not win the waitress over, the mom told her daughter to harass her brother's girlfriend. With their daughter's help, the couple asked the server, "Isn't she just such a b..tch? Could you tell that she was such a b..tch?"
It only made the serves more emphatic toward the girlfriend, saying, "This girl is 22 years old… I could tell she wasn't that social because she probably feels not welcome at this table already, you know what I mean?"
Also read: Bouncer Catches Evil Man Putting Drugs in Young Woman's Drink and Takes Matters into His Own Hands
The poster repeatedly said it was a weird situation
Psychologist Judith Tutin commented that it is never a good idea to meddle in "affairs of the heart." But what about the poor server?
The young woman was thrown into an alarming family matter for no reason.
Bully your child, if you must, but without others
As many commentators noticed, it was terrible enough to bully their son and his girlfriend. But throwing another innocent person who had to work for them into the mix?
Many praised the young woman for doing the right thing, as they labeled the family as toxic. What do you think about this experience?
More From BuzzLoving
See a grandma refuse to return a baby to her son: "It's not kidnapping, I'm her grandma": Grandma Refuses To Return Her Grandchild
"Hard not to look" – Christian Wife Vows to Stop Wearing 'Lustful' Yoga Pants and Leggings So She Wouldn't Entice Men
A Christian mom and wife from Oregon, went viral when she was 25 after writing an essay, "Why I Chose to No Longer Wear Leggings.": "Hard not to look": Christian Wife Vows to Stop Wearing 'Lustful' Yoga Pants and Leggings So She Wouldn't Entice Men
Bouncer Catches Evil Man Putting Drugs in Young Woman's Drink and Takes Matters into His Own Hands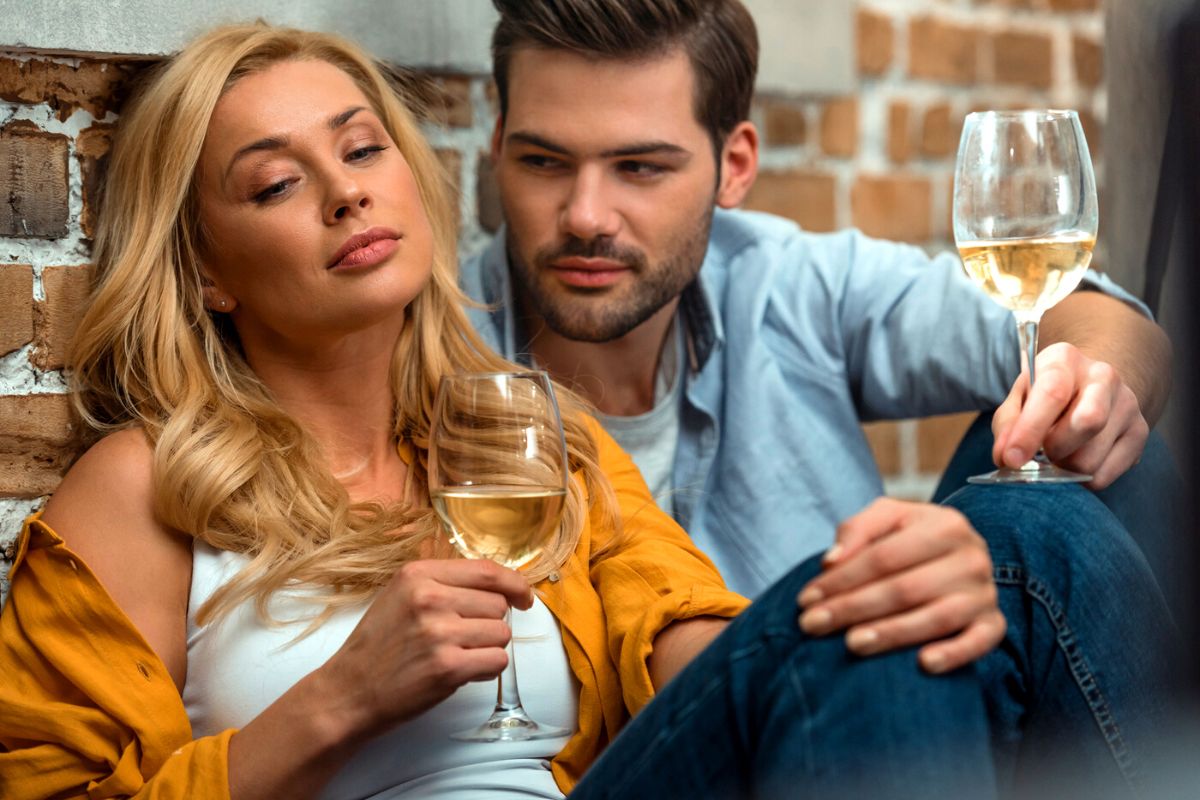 A bouncer revealed how he caught a guy who was using illegal substances to make young women his prey: Bouncer Catches Evil Man Putting Drugs in Young Woman's Drink and Takes Matters into His Own Hands
20 Irresistible Traits That Define a TRUE Manly Man
Discover 20 must-have characteristics that distinguish a truly manly man and see how many of them you or your man possess: 10 Irresistible Traits That Define a True Manly Man
Mother Brought Her Dead Toddler To Daycare, Acting Like He Was Sleeping
A TikTok user shared a disturbing story about a mom who brought a dead child into daycare: Mother Brought Her Dead Toddler To Daycare, Acting Like He Was Sleeping