Months ago, Cohen, Trump's former lawyer, talked about Trump's loyalty, and now, many of his former aides learned the lesson the hard way, at least according to who said what.
Going to jail for Trump
"If I went to jail for Donald Trump, if I did that, what would that do for me and my family?" asked one former Trump aide, who talked to Rolling Stone. The former official added, "I don't think he would even give us lifetime Mar-a-Lago memberships if I did that for him." The aide spoke to Jack Smith's office.
Powell's move
Sidney Powell, an attorney who recently made a plea deal in a Georgia RICO case, spent years claiming the election was stolen and spreading various unconfirmed and unfounded theories. But, once she flipped, Trump changed his record, and she went from being an ally to basically someone he barely knew.
One of millions and millions
"Sidney Powell was one of millions and millions of people who thought, and in ever increasing numbers still think, correctly, that the 2020 Presidential Election was RIGGED & STOLLEN," Trump wrote in a post on his social media platform Truth Social adding, "Despite the Fake News reports to the contrary, and without even reaching out to ask the Trump Campaign, MS. POWELL WAS NOT MY ATTORNEY, AND NEVER WAS
Jenna Ellis also took the plea
Ellis, however, did not hide that she was disappointed by Trump. Ellis wrote on X in August, "I was reliably informed Trump isn't funding any of us who are indicted. Would this change if he becomes the nominee? Why, then, not now? I totally agree this has become a bigger principle than just one man. So why isn't MAGA, Inc. funding everyone's defense?"
Ellis flipped and accepted responsibility
Holding back tears, the attorney said in a courtroom, "If I knew then what I know now, I would have declined to represent Donald Trump in these post-election challenges." Meanwhile, Trump's communications aide, Liz Harrington, shared how the former president was "confused" over plea deals because "there are no crimes here."
A traitor or a snitch
Rolling Stone also reported how someone from Trump's circle shared that "the mere act of talking to federal investigators can sometimes be enough to get you branded a traitor or a snitch." It is almost like loyalty to Trump is more significant than loyalty to the country, allegedly.
Meadows' case
ABC News broke the story that Trump's Chief of staff, Meadows, gained immunity, though his lawyer said this report was "inaccurate." We won't know the real story until the trials, but Trump's reaction was quite interesting.
Trump on Meadows
Two people talked to Rolling Stone, who claimed that Trump believes "Meadows should invoke claims of executive privilege." The former president and GOP front-runner also shared some of his frustration on Truth Social, "Some people would make that deal, but they are weaklings and cowards, and so bad for the future our Failing Nation. I don't think that Mark Meadows is one of them, but who really knows?"
Bill Barr, Trump's AG, warned
Former attorney general Bill Barr, who served in the Trump administration, "warned fellow Republicans of getting caught in "Trump carnage," claiming, "Loyalty is a one-way street" for the former president.
Barr talked about January 6th
The lawyer gave some perspective, explaining, "He leaves in his wake ruined lives like this — the people who went up to Capitol Hill, these individuals, many of the people who served him in government that got sucked into things."
Cohen also warned people
Micheal Cohen, Trump's ex-lawyer and "fixer," said something similar, "Trump's view of loyalty is one way, and that one way benefits only him. Donald has a history of using and abusing his associates, and he has shown no hesitation in throwing them under the bus when it suits his needs."
Cohen had more to add
Speaking about his former boss, the former lawyer, who once said he would die for Trump, added, "This is not the kind of person that people are willing to or should sacrifice their freedom for."
Cohen on Trump now 
Trump's former lawyer turned one of his fiercest critics talked to CNN about his former boss's spending habits and explained why he believes that Trump is "truly an idiot."
Cohen on what makes Trump an "idiot"
Cohen declared, "Donald's an idiot." He continued, "Let me just be very clear when it comes to paying money, he is truly an idiot." The former lawyer and Trump's fixer then discussed what makes him use such vivid language to describe his ex-boss.
Trump did not learn anything
Cohen explained, "He has not learned yet that [there are] three people you don't want to throw under the bus like that: your lawyer, your doctor, and your mechanic. Because one way or the other, you're going to go down the hill, and there'll be no brakes."
Cohen was referring to Giuliani
Trump's aide turned critic explained how Trump should have known better than not to (allegedly) pay the former New York mayor Rudy Giuliani, the former president's attorney.
Cohen warned other Trump's aides
Speaking about Walt Nauta and Carlos De Oliveira, defendants charged with Trump in the former president's case regarding the alleged mishandling of national security documents, Cohen stated, "My recommendation — I've said it to Walt Nauta. He was a former military guy. I'm sure he's got a good pair of sneakers — run. And I would say the same to De Oliveira."
Trump is not protecting anyone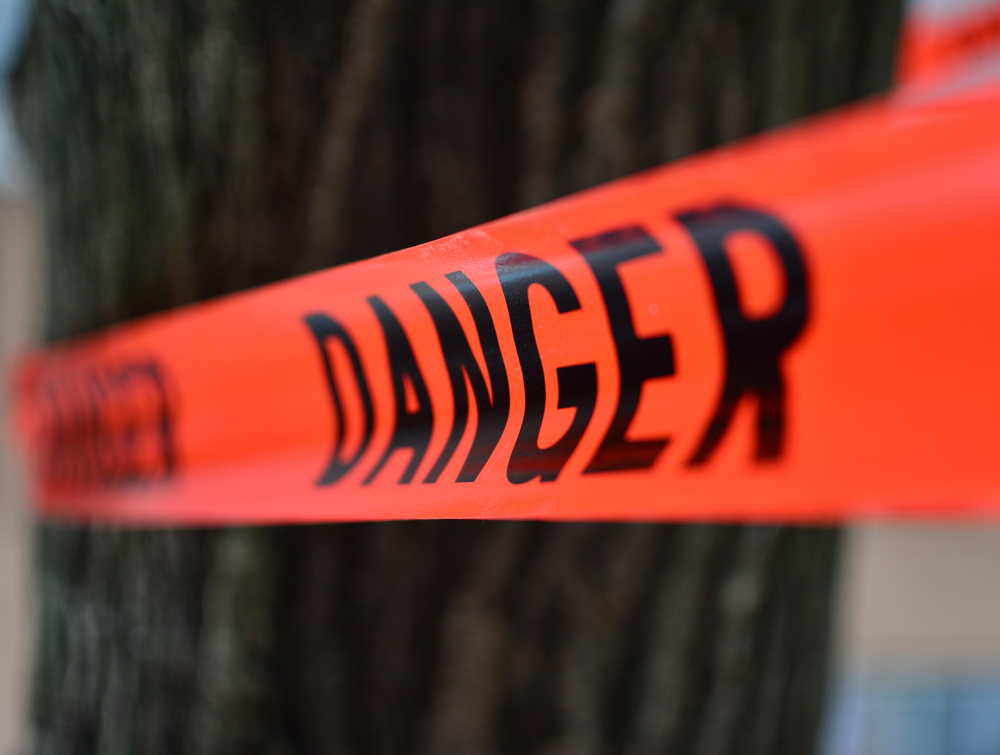 Cohen, who spent time in prison following offenses including tax fraud and lying to Congress, stated, "Donald is not going to protect you. Donald is like First Avenue: one way."
Trump will "throw you under the bus"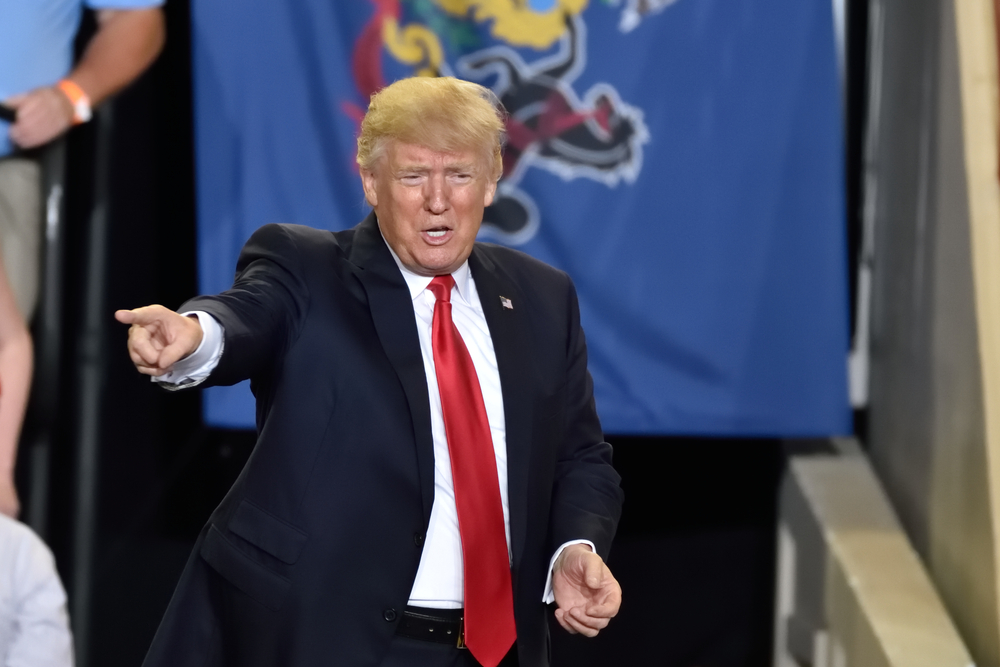 "Loyalty for Donald only goes one way, and he will use you; he will throw you under the bus. And by the time that you get thrown under the bus, it's too late already," Cohen declared.
Cohen knows Trump quite well
Talking to MSNBC, the former Trump aide said, "I've seen that over the decade-plus time that I was working for Donald where he comes up with a message, and it's your responsibility as a loyal employee to promote, to regurgitate his message, whether you know it to be truthful, or you know it to be inaccurate."
Going backward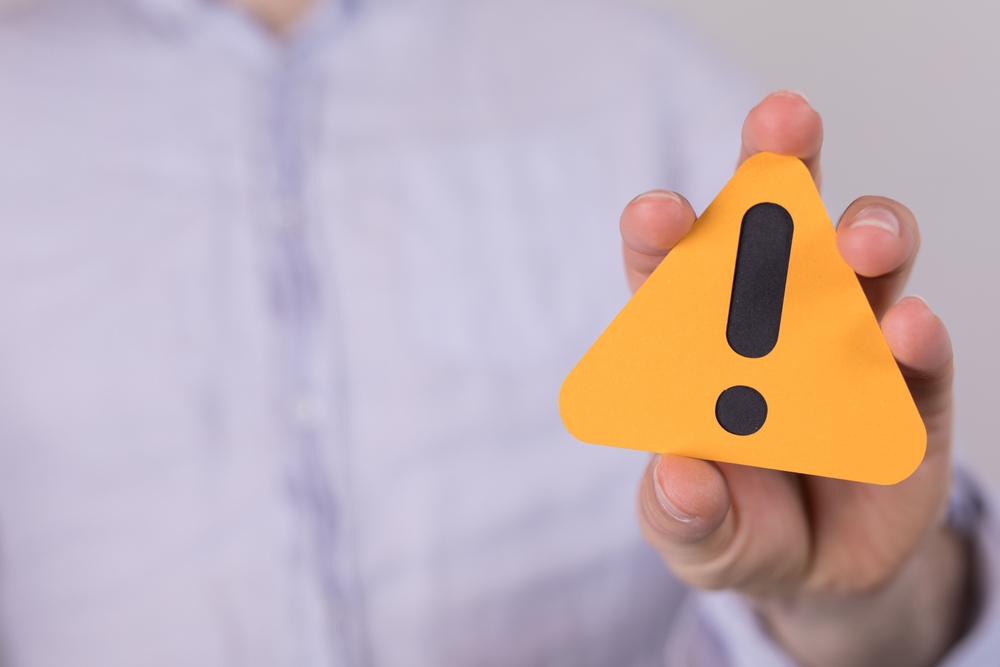 Cohen shared, "We are going backward as a country, and it's why — look, Ali, in all fairness — why your show and so many others are so important in order to explain, explain to the people who don't want to be explained to what's really going on here."
Trump and Cohen in a legal battle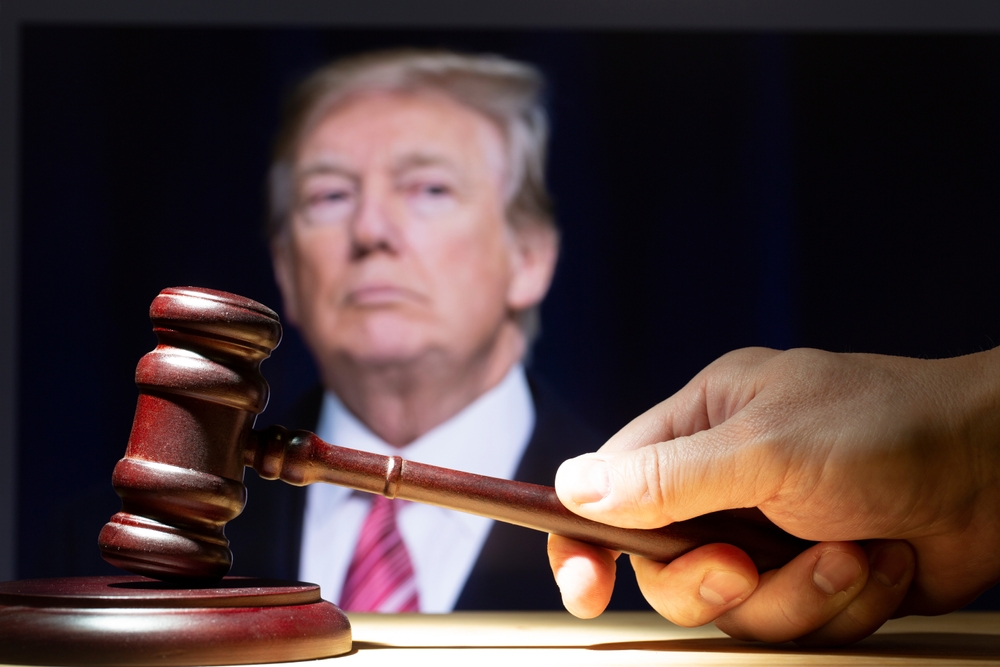 Trump has sued Cohen, accusing him of violating a company confidentiality agreement, breaching ethical standards for lawyers, and maliciously "spreading falsehoods" about Trump. Previously, the two settled after Cohen sued the Trump Organization over Cohen's claims that he was unfairly stuck with hefty legal bills after getting entangled in investigations into the former president.
Cohen continued expressing his views on X
The attorney wrote on X, "I keep repeating myself over and over and over. Donald doesn't care about anyone of you and will look to make you the scapegoat. 'Trump isn't funding any of us': Co-defendants in Georgia case are struggling with mounting legal bills."
Trump's ex-lawyer and fixed testified against the former president
Cohen testified in the Manhattan hush money probe into the former president in March. Cohen reportedly paid $130,000 to Stormy Daniels in the final days of the 2016 campaign to keep her quiet about an affair she claimed to have had with Trump.
He was considered a key witness
Cohen was the crucial witness that eventually brought the first of many indictments against the former president. Cohen often discusses current Trump-related matters on the MeidasTouch Network.
More From BuzzLoving
See a grandma refuse to return a baby to her son: "It's not kidnapping, I'm her grandma": Grandma Refuses To Return Her Grandchild
"Not sure I'm going back" – Teacher Was Left In Tears After Students Recorded Videos Of Her And Posted Them Online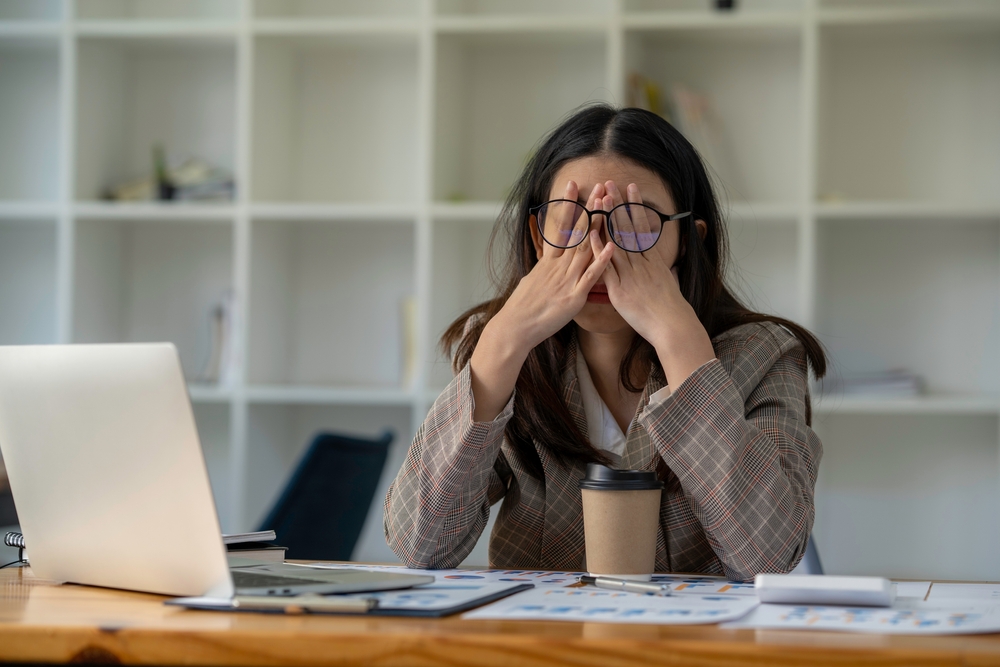 A teacher shared her disappointment after her students filmed her and shared the videos on social media: "Not sure I'm going back" – Teacher Was Left In Tears After Students Recorded Videos Of Her And Posted Them Online
Bouncer Catches Evil Man Putting Drugs in Young Woman's Drink and Takes Matters into His Own Hands
A bouncer revealed how he caught a guy who was using illegal substances to make young women his prey: Bouncer Catches Evil Man Putting Drugs in Young Woman's Drink and Takes Matters into His Own Hands
20 Irresistible Traits That Define a TRUE Manly Man
Discover 20 must-have characteristics that distinguish a truly manly man and see how many of them you or your man possess: 20 Irresistible Traits That Define a True Manly Man
Mother Brought Her Dead Toddler To Daycare, Acting Like He Was Sleeping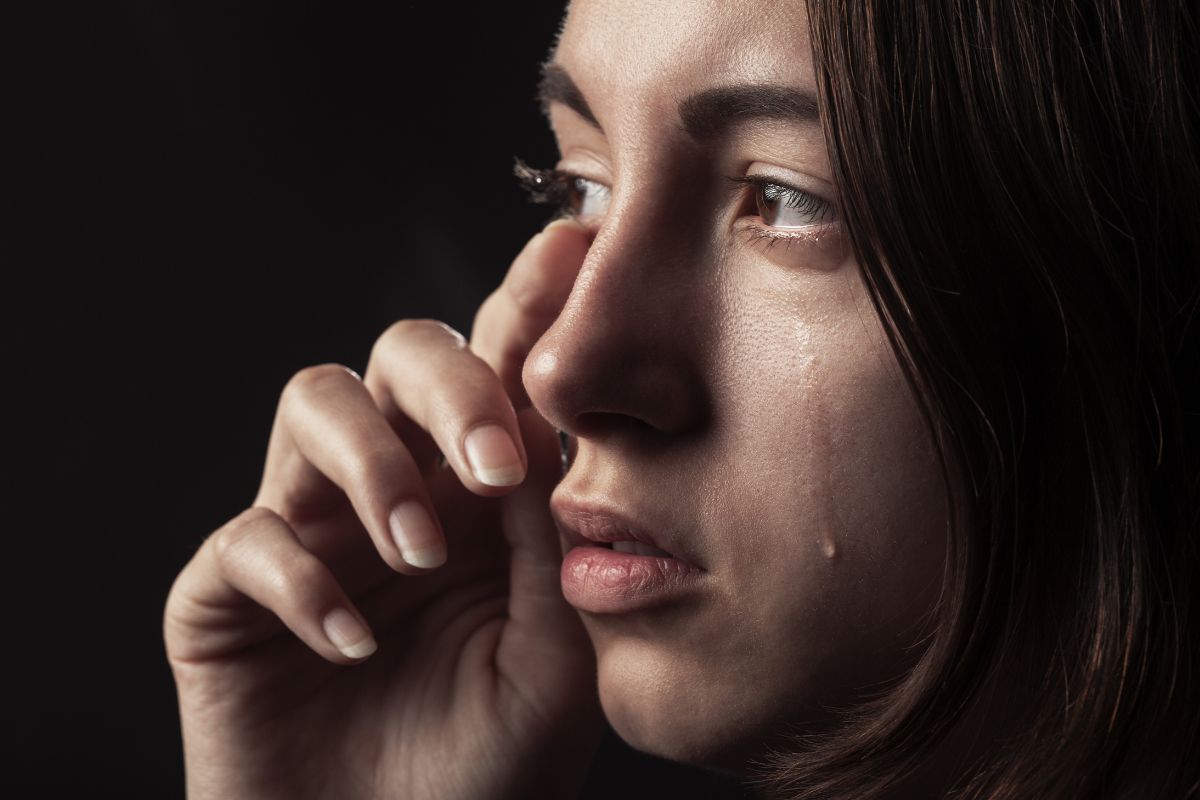 A TikTok user shared a disturbing story about a mom who brought a dead child into daycare: Mother Brought Her Dead Toddler To Daycare, Acting Like He Was Sleeping
Source: Reddit