Almost a year after announcing his third presidential candidacy bid and four indictments later, Trump is showing his power in D.C., and stopping him would be quite a challenge.
Old news
Journalist Alexander Nazaryan reminded that Trump's announcement for the third presidential run was not met with great expectations. After the Red Wave never happened in 2022, Trump's endorsements signaled that his power was slipping away.
Along came DeSantis
The Governor of Florida gained name recognition after opposing COVID-19 mandates. Ron DeSantis waited, likely too long, to announce his presidency, but that initial boost soon fell flat, especially after the Disney debacle. DeSantis was supposed to be drama-free Trump, but more and more conservatives are turning to Nikki Haley. 
Trump's indictments only made him more popular
Before the first indictment, DeSantis was behind Trump by 17 points. After, the gap widens to 30. But this is not as unusual as it sounds. Newsweek reported that Trump's impeachment gave him a six-point boost. For Bill Clinton, approval ratings rose 10 percent after the impeachment.
Free publicity
After New York came the case of alleged mishandling of classified documents and two indictments regarding the alleged attempts to overturn the 2020 elections. The D.C. and Georgia indictments are very different, but they center around a similar topic and give Trump free publicity.
The challengers are not doing much
Apart from dropping out of the race, GOP challengers barely make headlines. And if they do, most of the time, it has something to do with Trump. Chris Christie became a symbol for Never Trump Republicans and gained popularity among Independent and Democrat voters.
Trump's power over the House
From ousting McCarthy to selecting Mike Johnson, Trump's Truth Social posts reveal that he has a certain power over the House. Trump posted, "My strong SUGGESTION is to go with the leading candidate, Mike Johnson."
Johnson was behind Trump
Johnson previously defended the e ex-president during the impeachment hearings and challenged the results of the 2020 election. People joked that Johnson is like Jim Jordan, only in a suit. 
Proposed expungements of Trump's impeachments
The House Republicans Marjorie Taylor Greene and Elise Stefanik introduced legislation to expunge Trump's dual impeachments. While this seems to be impossible, the idea of erasing and rewriting history shows that Trump has a substantial following among the House Republicans.
America is facing unprecedented trials
While no previous president had ever been indicted, Trump faces 91 criminal charges and several civil cases. The election year is going to be all about Trump's trials, leaving little room in the media to discuss other candidates and their achievements.
Serious allegations from House Republicans
Tom Emmer won the Republican Conference's nomination for the House Speaker. Trump reacted by posting on Truth Social he was a "Globalist RINO" and "totally out-of-touch with Republican Voters." Politico alleged that Trump called one person close to him and said, "He's done. It's over. I killed him."
Emmer dropped out
CNN's Manu Raju wrote on X, "Asked Tom Emmer if he's supporting Trump for president: 'We're going to go in and do this forum right now, and we're gonna concentrate on the House.' He spoke Saturday with Trump, who so far is staying out of the speaker's race. House GOP having a leadership forum tonight." Still, he dropped out after the alleged phone call.
Can Trump be stopped?
Yahoo News asked how Trump could be stopped, to which veteran Republican pollster Whit Ayres answered, "Who the hell knows?" Many of his previous staffers and experienced Republicans warned about Trump, but polls suggest he is either neck to neck with President Biden or a point above or below him.
Trump issues orders to the RNC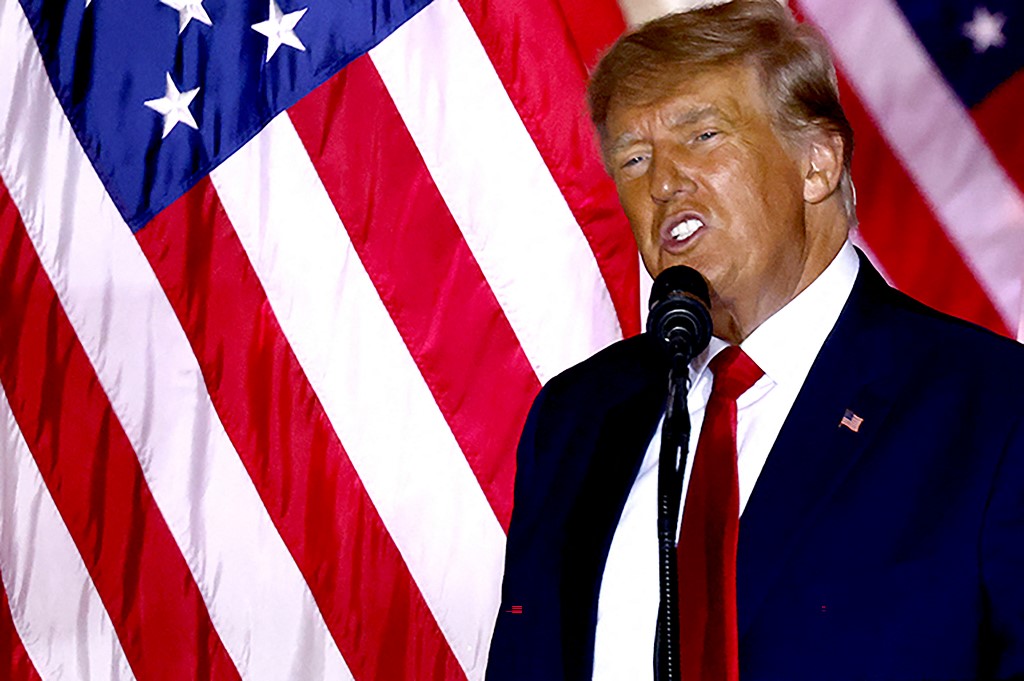 The Republican National Committee should stop "meaningless Debates" and start suing after Pennsylvania "announced a switch to Automatic Voter Registration, a disaster for the Election of Republicans, including your favorite President, ME."
Trump raged on Truth Social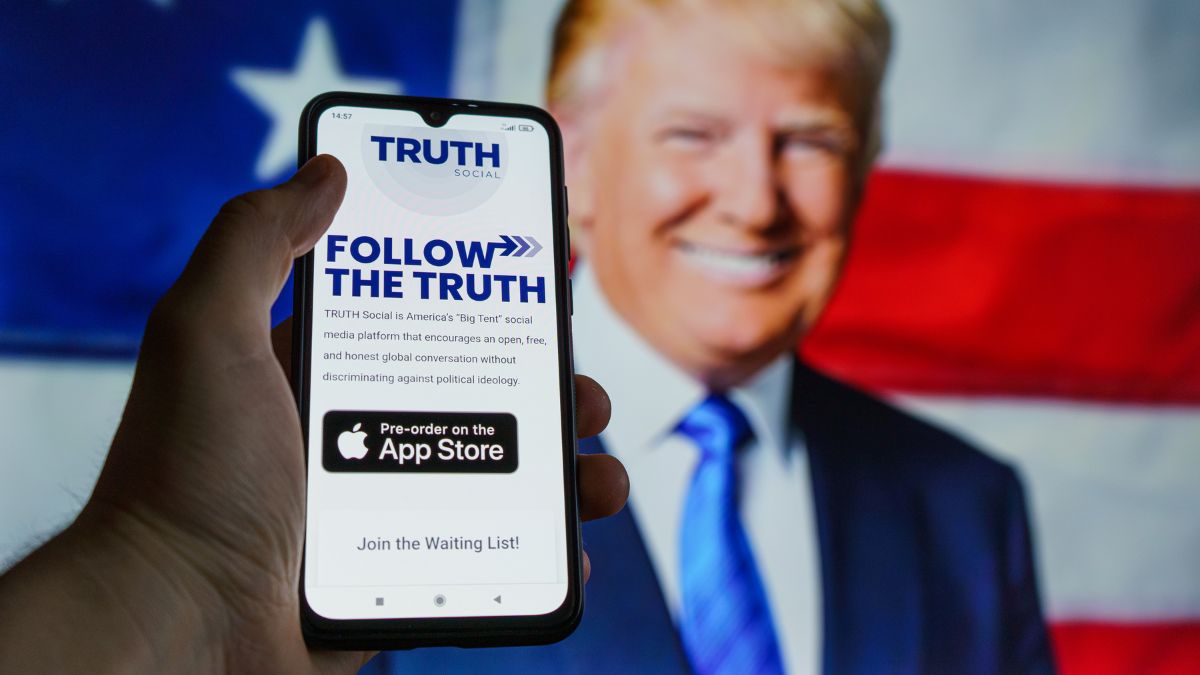 The ex-president, facing more than 90 charges across four indictments, wrote, "Pennsylvania is at it again!" Trump elaborated, "The Radical Left Governor, Josh Shapiro, has just announced a switch to Automatic Voter Registration, a disaster for the Election of Republicans, including your favorite President, ME!"
And raged some more
The former President called for Pennsylvania Republicans, "This is a totally Unconstitutional Act and must be met harshly by Republican Leadership in Washington and Pennsylvania." Then he called out the RNC and the debates he continued skipping.
Trump reminded he's leading
"Likewise, the RNC, and Ronna McDaniel, must spend their time working on this, instead of meaningless Debates where I am up by more than 50 points. Pennsylvania, Michigan, Georgia, Arizona, Wisconsin, and others, are far more important than 'Aida,' Sloppy Chris, Lyin' Mike Pence, Nikki 'Birdbrain' Haley, Ron ('Dead Campaign') DeSanctimonious, and the others," Trump wrote.
Calls to sue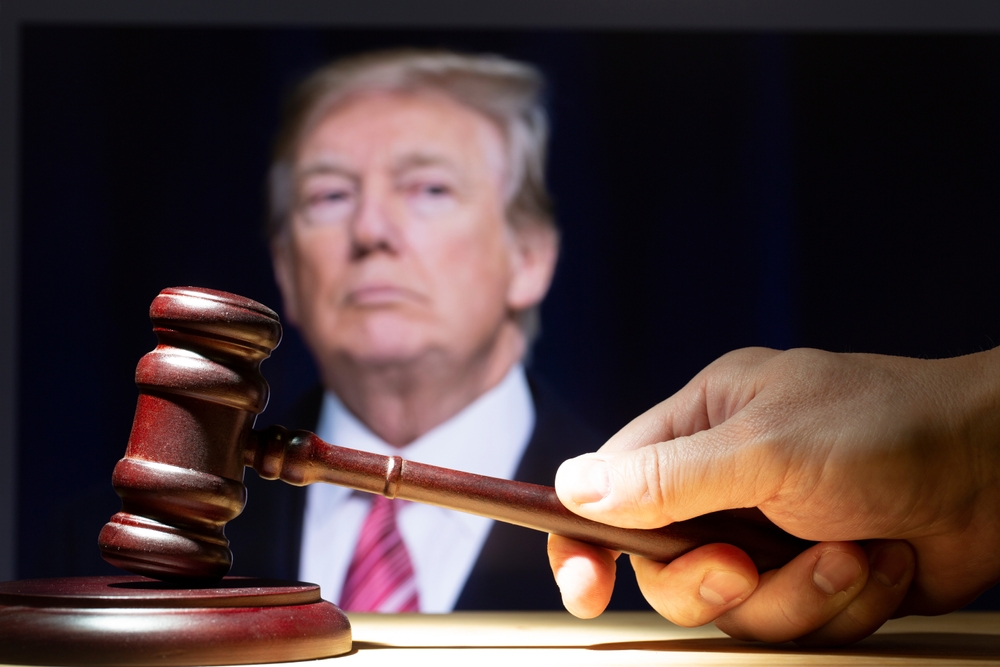 The former President, who has pending trials in Miami, D.C., Georgia, and New York, plus several civil lawsuits, ordered, "Start suing now, & get the right lawyers this time! The Pennsylvania Republican Party must likewise not let this happen."
Lunatics and Marxists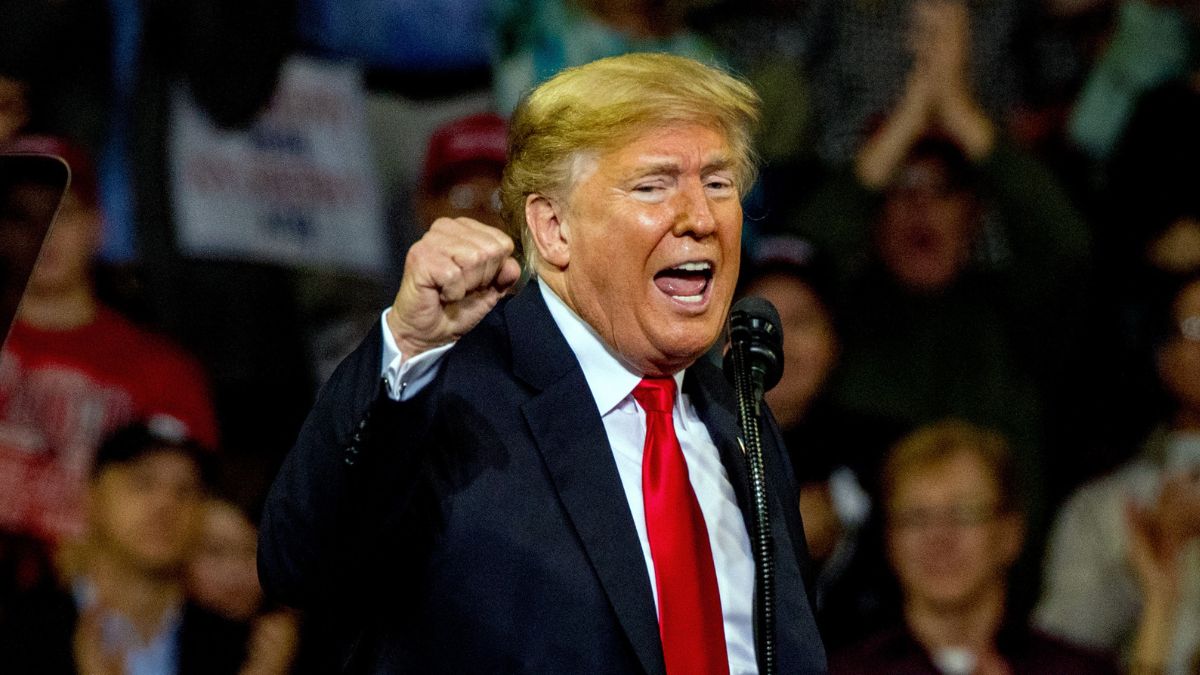 Trump concluded, "It will be a disaster for our Nation, which is being destroyed by these Lunatics, Marxists, & Fascists, whose only real ability is to CHEAT on Elections. MAKE AMERICA GREAT AGAIN!"
Trump's right about one thing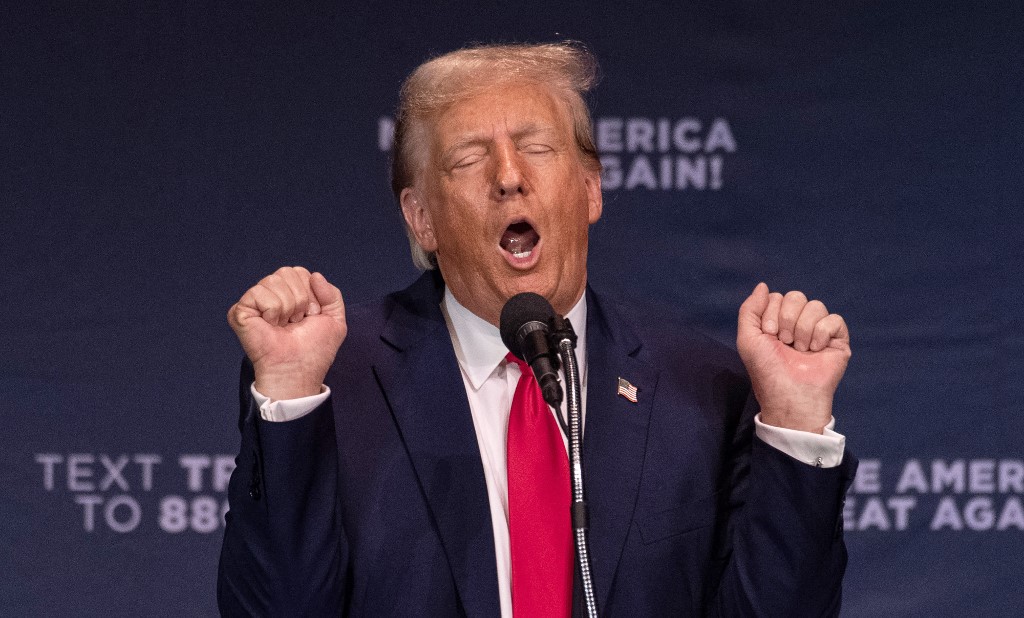 The former President's lead over other GOP presidential hopefuls is so vast that many GOP donors who did not want him are losing hope. Politico reported, "Trump's like 50 points ahead," said one New York-based GOP fundraiser, who wished to stay anonymous, and added, "Who wants to get involved and waste money?"
The gap is also visible among House Republicans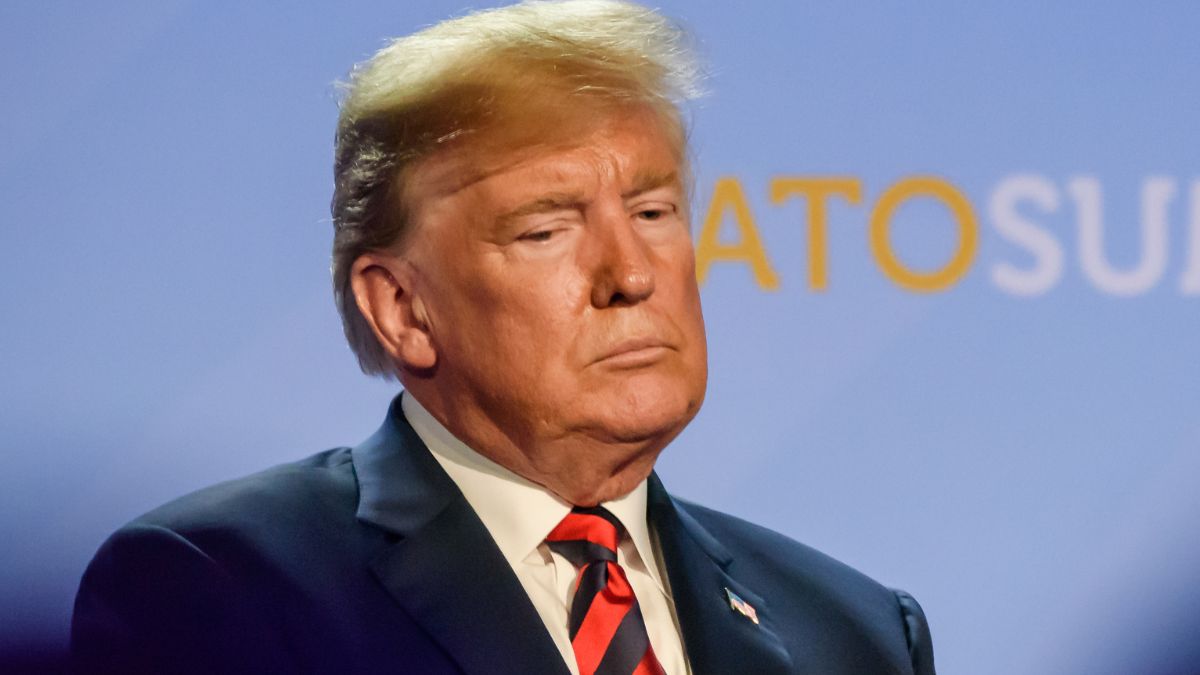 Trump is pushing for the government shutdown, and he wrote on Truth Social, "The Republicans lost big on Debt Ceiling, got NOTHING, and now are worried that they will be BLAMED for the Budget Shutdown. Wrong!!! Whoever is President will be blamed."
He cited election interference
The former president added, "UNLESS YOU GET EVERYTHING, SHUT IT DOWN! Close the Border, stop the Weaponization of 'Justice,' and End Election Interference."
New Speaker inherits shutdown debate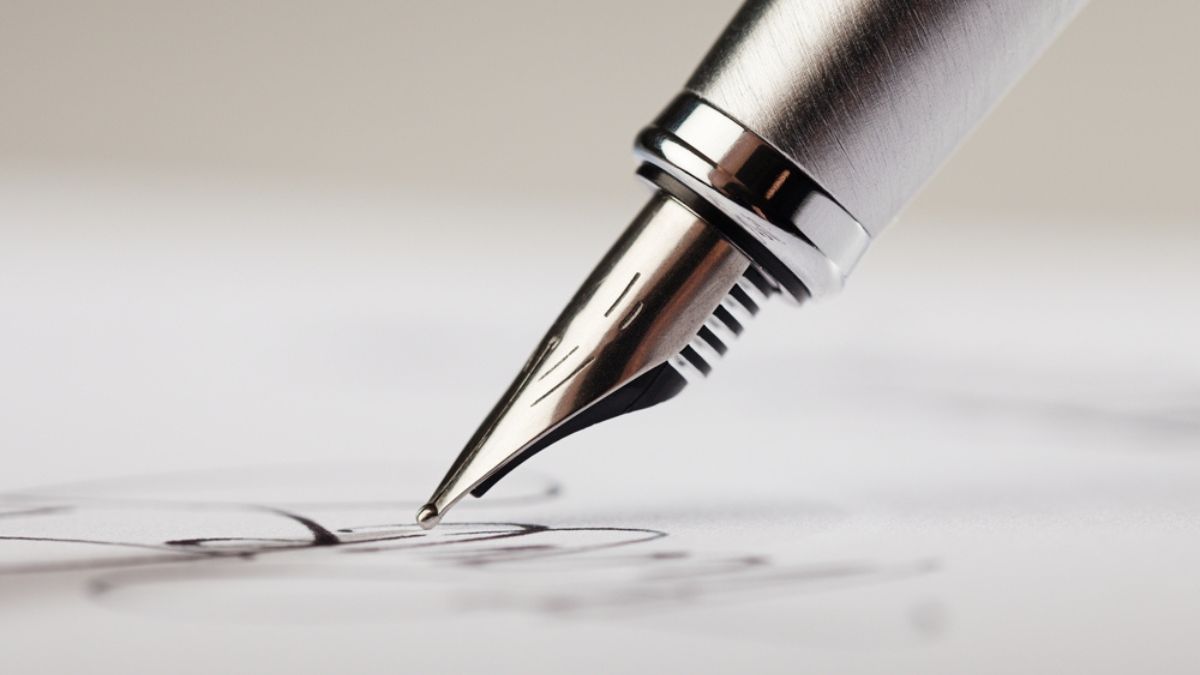 In a letter to colleagues, newly-elected House Speaker Mike Johnson vowed to advance overdue spending legislation and ensure that the U.S. government does not shut down when current funding expires on Nov. 17.
Republican leaders say it would give more power to Biden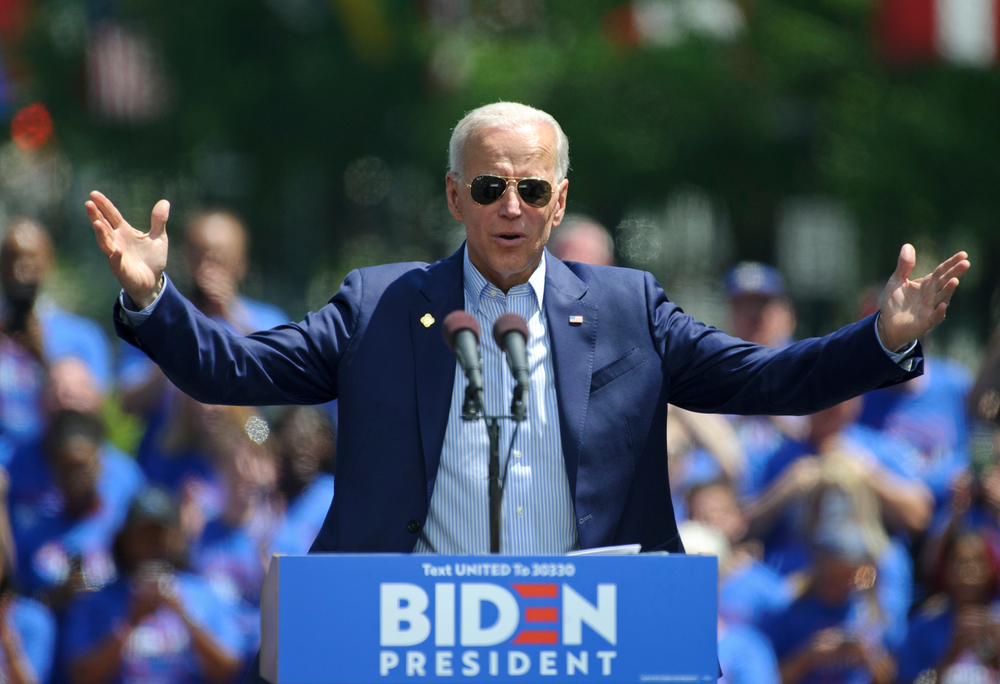 Before being ousted Oct. 3, former House Speaker Kevin McCarthy claimed that "A shutdown would only give strength to the Democrats. It would give the power to Biden." He added, "It wouldn't pay our troops. It wouldn't pay our border agents. More people would be coming across. I actually want to achieve something."
McCarthy lashed out at DeSantis
"I served with Ron DeSantis. He's not at the same level as President Trump by any shape or form," McCarthy said. "He would not have gotten elected without President Trump's endorsement."
Trump also went after McConnell
McConnell commented how Republicans always lose during the shutdowns. Trump wrote, "It's time Republicans learned how to fight! Are you listening Mitch McConnell, the weakest, dumbest, and most conflicted 'Leader' in U.S. Senate history?"
More From BuzzLoving
See a grandma refuse to return a baby to her son: "It's not kidnapping, I'm her grandma": Grandma Refuses To Return Her Grandchild
Bouncer Catches Evil Man Putting Drugs in Young Woman's Drink and Takes Matters into His Own Hands
A bouncer revealed how he caught a guy who was using illegal substances to make young women his prey: Bouncer Catches Evil Man Putting Drugs in Young Woman's Drink and Takes Matters into His Own Hands
12 Films Guaranteed to Freeze Your Blood: Are You Brave Enough?
Looking for movies that redefine the word horror? Sometimes, it's not just about the spooky movies you've heard of, sometimes it's the ones that delve deep into horror that have a greater impact. Sit back, try to relax, and dive into these 12 films that are absolutely bone-chilling. 12 Films Guaranteed to Freeze Your Blood: Are You Brave Enough?
25 Movies You May Only Watch Once Because They'll Destroy You
Some movies can leave such a profound impact on us that we can't bear watching them again. Ever. These films stay with us long after the credits roll, haunting our thoughts and leaving us emotionally shattered. Here, we've compiled a list of 25 movies deemed one-time experiences by viewers on an online forum who have been through the emotional wringer.
25 Movies You May Only Watch Once Because They'll Destroy You
20 Irresistible Traits That Define a TRUE Manly Man
Discover 20 must-have characteristics that distinguish a truly manly man and see how many of them you or your man possess: 20 Irresistible Traits That Define a True Manly Man