Donald Trump found himself facing a fine for the second time in less than a week over his out-of-court comments, and this time, the penalty was twice the amount of the previous one.
Judge Slaps Trump with $10,000 Fine 
On Wednesday, Trump faced a $10,000 fine when the judge overseeing his civil fraud trial decided that he violated a gag order and had been abruptly summoned to court for the penalty.
Trump's Allegedly Offensive Remark 
Judge Arthur Engoron, before levying the fine in question, called Trump to the witness stand from the defense table to testify regarding what he said to reporters just hours concerning "a person who's very partisan sitting alongside" the judge. 
Law Clerk Maligned in Social Media Post
The judge had previously directed all trial participants not to comment publicly about his staff. This order was placed on October 3 following a Trump social media post that disparaged the judge's head law clerk seated next to him. 
Different Interpretation 
Trump and his attorneys presented a contrasting interpretation, insisting that his comment on Wednesday was not aimed at the clerk but instead referred to Michael Cohen, a former attorney of Trump's who was testifying.
The Comment Was Directed at 'You and Cohen'
While under oath on the witness stand, Trump informed the judge that the comment was directed at "you and Cohen." However, Trump didn't hide his frustration with the clerk, saying during his brief two-minute testimony, "I think she's very biased against us. I think we've made that clear."
Judge Calls Claim 'Not Credible'
Despite Trump's attempts to defend his remarks, Engoron stated that Trump's claim was "not credible" and pointed out that he was seated closer to the clerk than to Cohen. "The idea that the statement would refer to the witness doesn't make any sense to me," the judge said. 
Bias Concerns Surface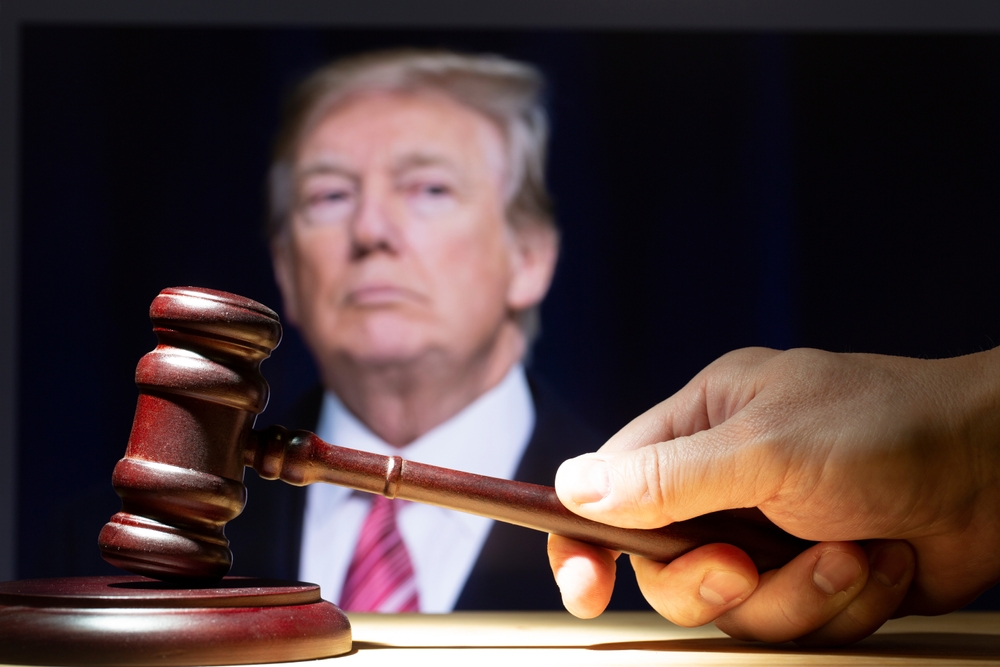 Three of the Republican presidential front-runner's lawyers raised objections to the $10,000 fine and echoed Trump's claim that the clerk displayed bias.
Trump Leaves Trial After Fine
Shortly after Trump received the fine and immediately after his lawyers wrapped up their questioning of Cohen, Trump rose from his seat and left the courtroom, accompanied by his son Eric. Trump's presence at the trial was entirely voluntary, and he had the freedom to leave at any time.
Cohen's Legal Saga
Following a ten-year tenure as Trump's fixer, Cohen came under federal investigation and severed ties with his former boss in 2018. Subsequently, Cohen pleaded guilty to various charges, including tax evasion, lying to Congress, making false statements on a bank loan application, and illegally contributing to Trump's campaign, including payments to women who claimed to have had extramarital affairs with Trump – allegations he denied.
A Key Witness and Trump Foe 
Cohen emerged as a prominent adversary of Trump and an important witness in the New York trial, which originated from a lawsuit filed by the state's attorney general, Letitia James, who contends that Trump consistently exaggerated the worth of his real estate holdings on financial records to secure loans and close deals.
Trump Faces $5,000 Fine
Just five days before the $10,000 fine, Trump had already faced a $5,000 penalty. The earlier fine was imposed after Engoron discovered that a controversial social media post from early October had remained on Trump's campaign website for weeks, even after it had been removed from Trump's Truth Social media platform as ordered by the judge.
Attacking the 'Partisan' Judge
After levying the $5,000 fine, Trump expressed his dissatisfaction in a courthouse corridor, stating that the Democrat judge Engoron, "a very partisan judge, with a person who's very partisan sitting alongside of him, perhaps even much more partisan than he is."
Gag Order Issued in Trump's Federal Election Case
In Washington, the judge overseeing Trump's federal election interference criminal case issued a gag order that prohibits making public statements aimed at court personnel, prosecutors, and possible witnesses. U.S. District Judge Tanya Chutkan imposed this order, which was temporarily lifted to review a defense request for a suspension of the restrictions while Trump appeals.
Trump's Courtroom Behavior Raises Concerns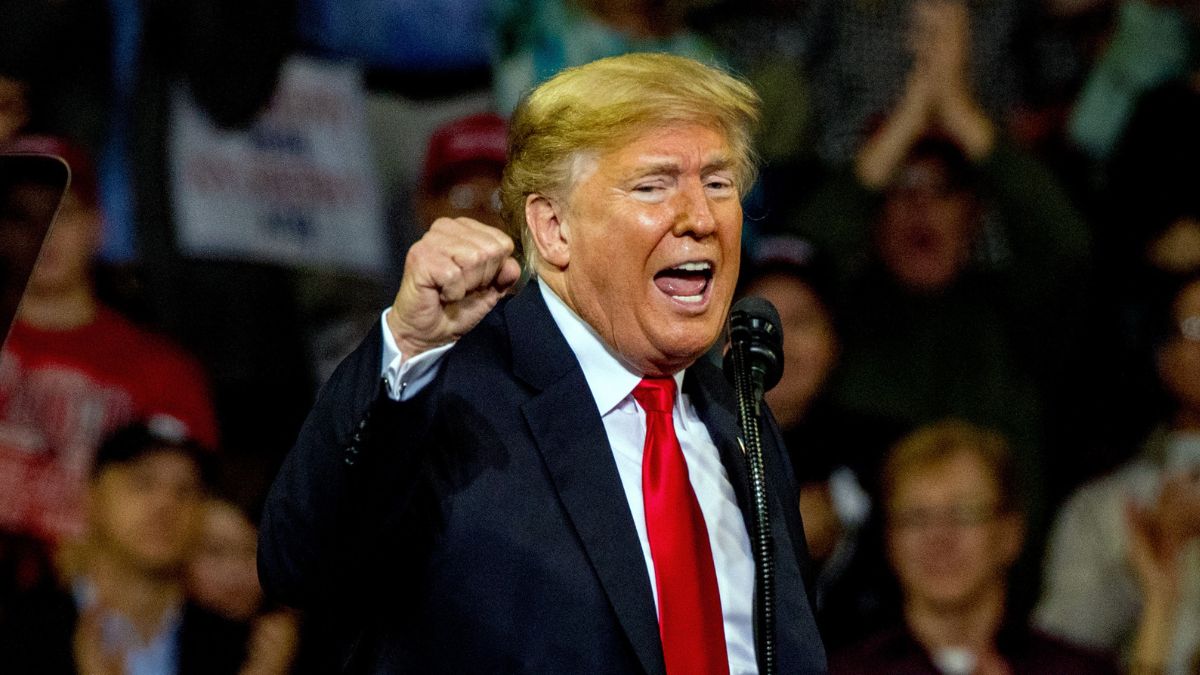 The ongoing fines and challenges in navigating the courtroom environment raise concerns about whether the 2024 presidential candidate can comply with court orders that might clash with his difficult-to-control demeanor, all while upholding his freedom of speech as he seeks to secure his return to the White House.
More From BuzzLoving
See a grandma refuse to return a baby to her son: "It's not kidnapping, I'm her grandma": Grandma Refuses To Return Her Grandchild
Bouncer Catches Evil Man Putting Drugs in Young Woman's Drink and Takes Matters into His Own Hands
A bouncer revealed how he caught a guy who was using illegal substances to make young women his prey: Bouncer Catches Evil Man Putting Drugs in Young Woman's Drink and Takes Matters into His Own Hands
12 Films Guaranteed to Freeze Your Blood: Are You Brave Enough?
Looking for movies that redefine the word horror? Sometimes, it's not just about the spooky movies you've heard of, sometimes it's the ones that delve deep into horror that have a greater impact. Sit back, try to relax, and dive into these 12 films that are absolutely bone-chilling. 12 Films Guaranteed to Freeze Your Blood: Are You Brave Enough?
25 Movies You May Only Watch Once Because They'll Destroy You
Some movies can leave such a profound impact on us that we can't bear watching them again. Ever. These films stay with us long after the credits roll, haunting our thoughts and leaving us emotionally shattered. Here, we've compiled a list of 25 movies deemed one-time experiences by viewers on an online forum who have been through the emotional wringer.
25 Movies You May Only Watch Once Because They'll Destroy You
20 Irresistible Traits That Define a TRUE Manly Man
Discover 20 must-have characteristics that distinguish a truly manly man and see how many of them you or your man possess: 20 Irresistible Traits That Define a True Manly Man