Trump knew that "when the United States is weak or is perceived as weak, the good guys retreat," discusses Monica Crowley in an op-ed titled, "The World Needs President Trump Now More Than Ever."
Controversial stance
The Host of the Monica Crowley Podcast, who was an Assistant Secretary of the Treasury from 2019 to 2021, served a highly controversial opinion piece explaining why the US needs Trump back in the White House. However, as with every op-ed, turning on your critical thinking is vital.
Biden is "putting America last"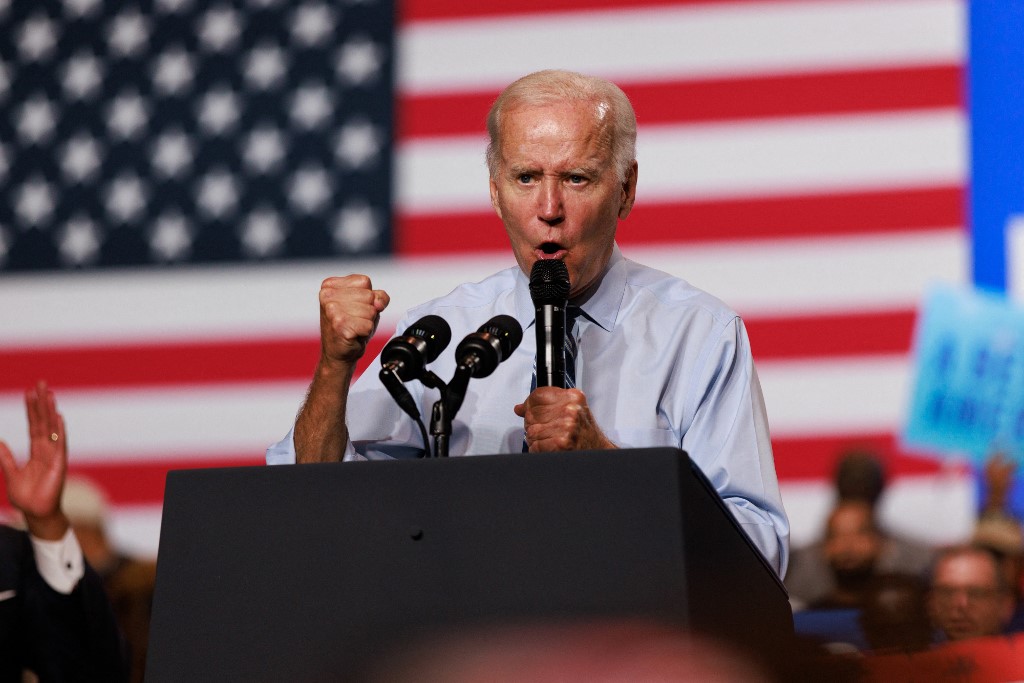 The writer argued that Trump always put America first. That's not the case for President Biden, who "like most Leftists, put America Last." The author claims Biden "rejected the moral and practical necessity of American strength and embraced feeble resolution."
More attacks on the President
Furthermore, the writer claims that Biden "projected constant weakness, equivocation, ineptitude, and moral bankruptcy." As a result, there has been an "explosion of global instability." That includes wars in Europe and the Middle East and threats from other big countries.
Leader of the Free World
The author noted how Biden "abdicated" his role as the leader of the free world. However, it should be clear that Biden did not impact Covid, Russia, or the situation in the Middle East. All these things started escalating years, even decades before, and there was nothing the US could do.
The "only one candidate" argument
The author writes, "Only one candidate has a stellar record of delivering all that as president." Of course, the writer was thinking of Trump, but there is nothing to suggest that out of hundreds of millions of Americans, only Trump is a savor.
Trump's ex-allies disagree
In fact, he was criticized over his reaction to Covid, close relationships with dictators, and division inside the US. Dozens served in Trump's Cabinet. Four say he should be re-elected. His AG spoke against him, and so did too many staffers to ignore them.
Making Americans poorer
The author also alleged that it was Biden who made Americans poorer. Again, despite being the leader of the free world, the US does not have ownership over other countries, natural disasters, or viruses. Furthermore, many of Biden's so-called failures are directly connected to Trump's policies and untimely reaction to them. Think of the 2023 Ohio train derailment.
Even if Trump was the best, he is a criminal defendant
The author also did not acknowledge that Trump is fighting four indictments, including those alleging mishandling of classified documents and allegations of trying to overturn the 2020 elections. The former President told New Hampshire crowds, "I don't mind being Nelson Mandela because I'm doing it for a reason."
The red wave that never happened
NBC News reported after the midterm elections, "How did Democrats stop a red wave in 2022? The short answer: Donald Trump appears to have helped them." Why? One Republican told the outlet, "Independents didn't vote for candidates they viewed as extreme and too closely linked with Donald J. Trump."
Is Trump really needed?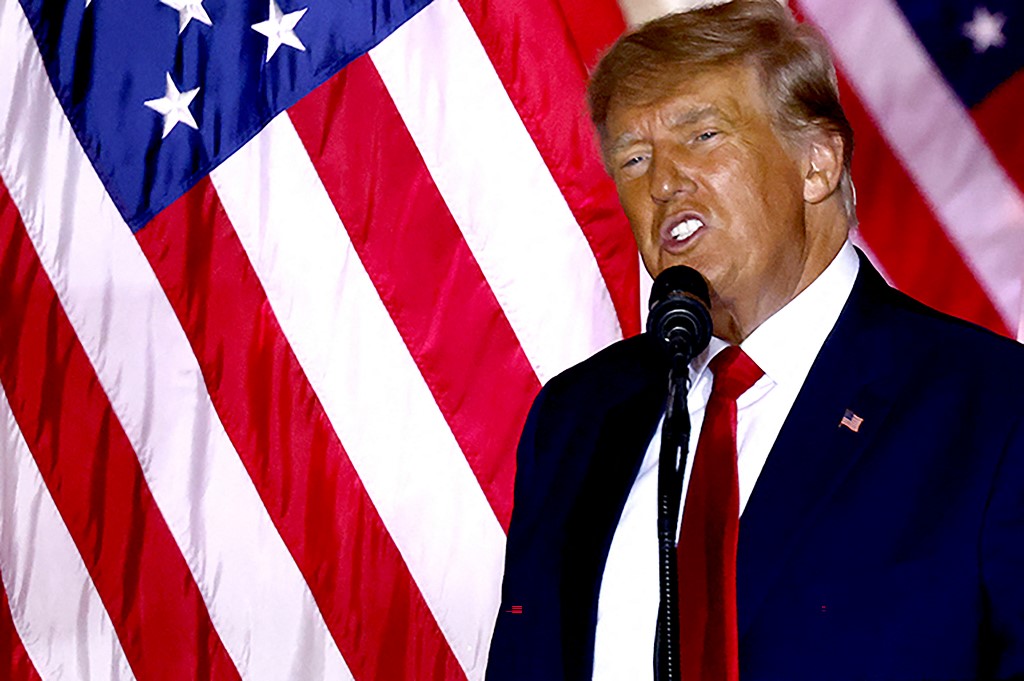 The author writes, "It is becoming ever-clearer that Trump's robust, principled leadership is desperately needed back in the White House." That might be the case, but what are his policies? Besides attacking judges and prosecutors, Trump's plan is still a mystery.
Ending a war in 24 hours
Here is an example. "I know Zelensky very well, I know Putin very well—even better—and I had a very good relationship with both of them," Trump said.
Imagine that conversation
Trump said he would tell Zelensky: "No more, you gotta make a deal," and Putin: "If you don't make a deal, we're gonna give them a lot. We're gonna give more than they ever got. And that is it, the war will be over." Is that a plan?
More From BuzzLoving
See a grandma refuse to return a baby to her son: "It's not kidnapping, I'm her grandma": Grandma Refuses To Return Her Grandchild
Bouncer Catches Evil Man Putting Drugs in Young Woman's Drink and Takes Matters into His Own Hands
A bouncer revealed how he caught a guy who was using illegal substances to make young women his prey: Bouncer Catches Evil Man Putting Drugs in Young Woman's Drink and Takes Matters into His Own Hands
12 Films Guaranteed to Freeze Your Blood: Are You Brave Enough?
Looking for movies that redefine the word horror? Sometimes, it's not just about the spooky movies you've heard of, sometimes it's the ones that delve deep into horror that have a greater impact. Sit back, try to relax, and dive into these 12 films that are absolutely bone-chilling. 12 Films Guaranteed to Freeze Your Blood: Are You Brave Enough?
25 Movies You May Only Watch Once Because They'll Destroy You
Some movies can leave such a profound impact on us that we can't bear watching them again. Ever. These films stay with us long after the credits roll, haunting our thoughts and leaving us emotionally shattered. Here, we've compiled a list of 25 movies deemed one-time experiences by viewers on an online forum who have been through the emotional wringer.
25 Movies You May Only Watch Once Because They'll Destroy You
20 Irresistible Traits That Define a TRUE Manly Man
Discover 20 must-have characteristics that distinguish a truly manly man and see how many of them you or your man possess: 20 Irresistible Traits That Define a True Manly Man
Source: Reddit