Mary Trump, the niece of former President Donald Trump, criticized him for his abrupt departure from the courtroom during his civil fraud trial, comparing it to a "toddler" being given a timeout.
Civil Lawsuit against Trump in New York
The lawsuit, initiated by New York Attorney General Letitia James, accuses Trump and his executives of inflating his net worth by billions to obtain favorable deals and loans. 
Trump's Dismissal of Allegations
Trump, currently a leading contender for the 2024 Republican presidential nomination, has dismissed the allegations as politically motivated.
Request for Case Dismissal Denied
Trump's exit from court occurred after the cross-examination of former Trump attorney Michael Cohen. Trump's legal team, led by Clifford Robert, sought a directed verdict for case dismissal, citing Cohen's testimony as undermining the prosecution's case. "The state's key witness" countered their entire case, Robert stated. 
Judge Engoron Denied the Request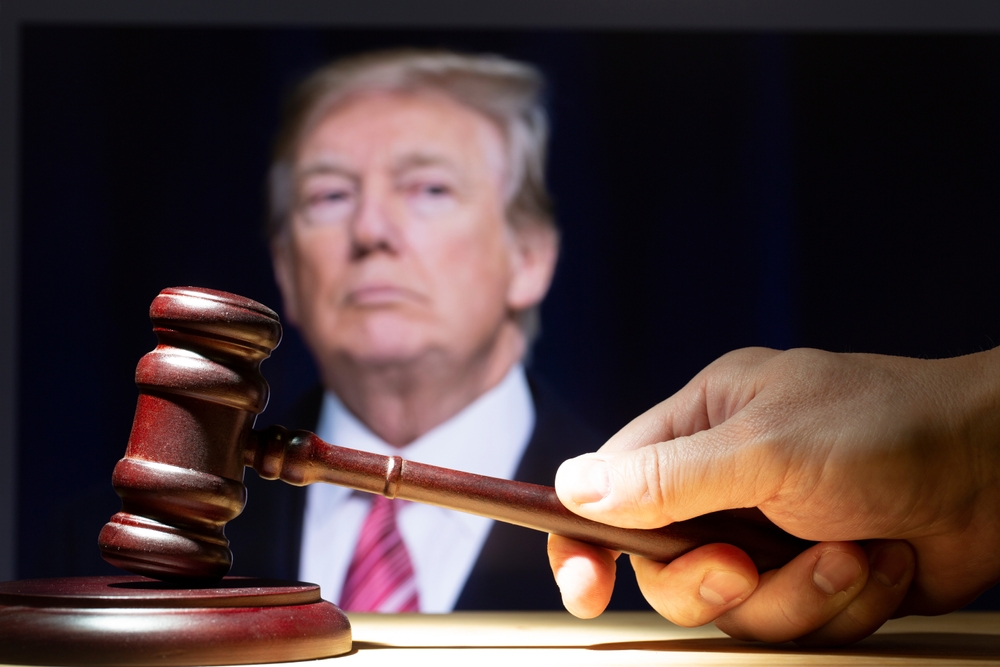 However, Judge Arthur Engoron rejected the request, leading to Trump's departure from the court. According to Adam Klasfeld, senior legal correspondent at The Messenger, Trump said, "Unbelievable. Unbelievable." before leaving, followed by Secret Service and his son Eric.
Mary Trump's Reaction
Discussing the event with SiriusXM host Dean Obeidallah, Mary Trump, who has been a vocal critic of her uncle, likened her uncle's actions to a toddler, stating, "It was as if for the first time in 77 years, the toddler had been given a time out! And as you know, he didn't react particularly well to it."
Mary's Funny Take on Trump's Departure 
When questioned by the host about the specific reason for Trump's departure, Mary Trump humorously responded, "It was because of that. I think the quote is he stormed out in a huff!"
Trump's Possible Outburst?
 Dean suggested that Trump likely expressed frustration towards his legal team, questioning their inability to shield him even though they could not take any action.
Trump's Discomfort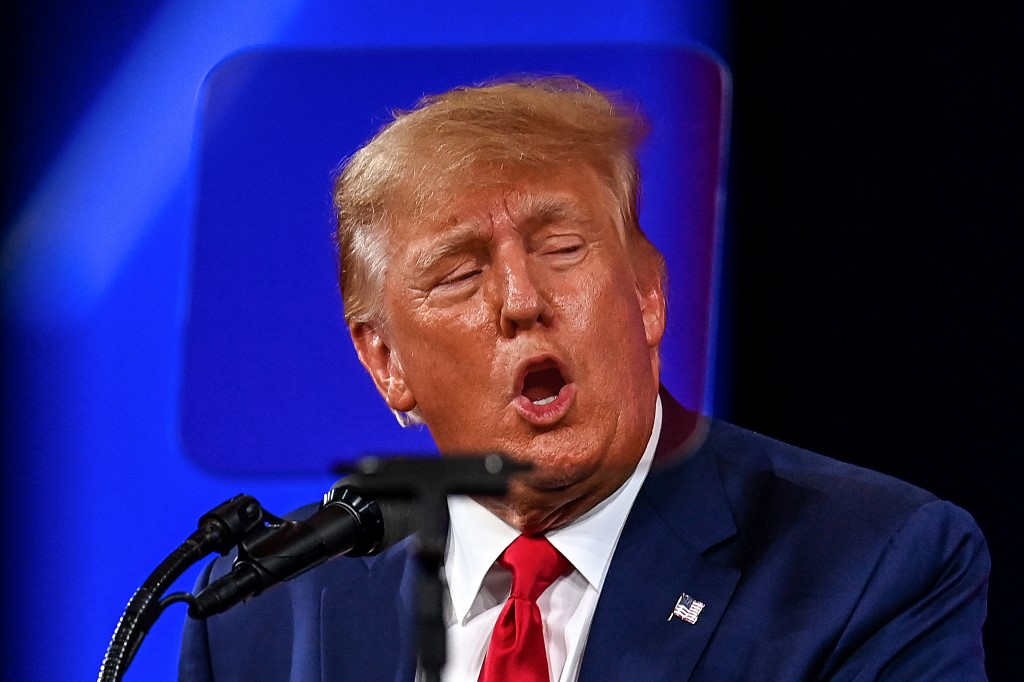 Mary reflected on her uncle's adverse reaction, attributing it to Trump's unfamiliarity with powerlessness. She observed, "Yeah. You know, again, the one reason he reacted so badly is because there have been very few, if any, circumstances in his entire life in which he didn't have control of the room. So, to have to sit there and take it must have been extremely painful. I'm guessing he regretted having shown up."
Mary's Earlier Jab at Trump
Earlier this month, Mary Trump took to X to mock her uncle. Her post read: "Hey, look — He's pouting harder!" This comment followed Judge Engoron's threat to Trump with potential jail time.
Violation of Court's Gag Order
The judge's warning of potential jail time was prompted by Trump's questionable comment regarding Judge Engoron's Principal Law Clerk, Allison R. Greenfield.
Greenfield's Schumer Connection: Trump's Query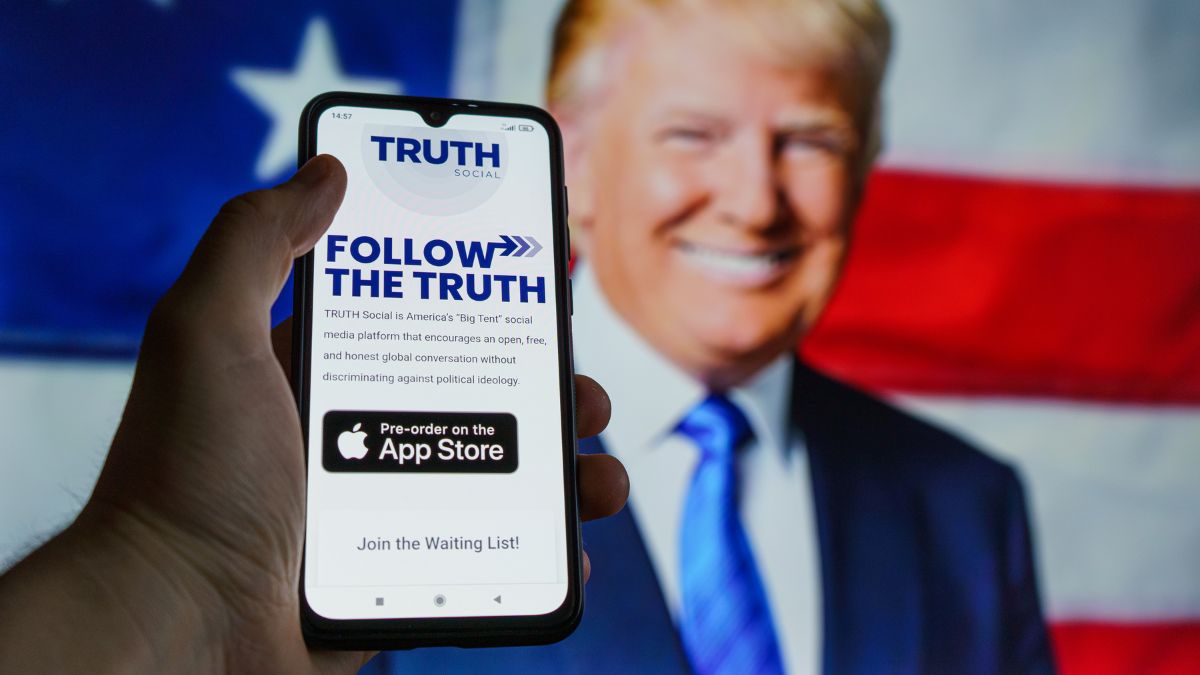 On his platform Truth Social, Trump wrote, "Why is Judge Engoron's Principal Law Clerk, Allison R. Greenfield, palling around with Chuck Schumer?" while including a link to Greenfield's Instagram profile.
Trump's Post Removal Delay
Judge Engoron's reprimand came upon discovering that Trump's post, although removed from Truth Social, remained on his website for 17 days following the gag order.
Mary's Call to Incarcerate Trump
In a subsequent post on X, Mary Trump voiced her anger over her uncle's persistent disregard for rules. She expressed, "I'm furious that Donald is allowed to keep breaking rule after rule … Let's get this mother-f***** incarcerated already. I have a plan."
More From BuzzLoving
See a grandma refuse to return a baby to her son: "It's not kidnapping, I'm her grandma": Grandma Refuses To Return Her Grandchild
Bouncer Catches Evil Man Putting Drugs in Young Woman's Drink and Takes Matters into His Own Hands
A bouncer revealed how he caught a guy who was using illegal substances to make young women his prey: Bouncer Catches Evil Man Putting Drugs in Young Woman's Drink and Takes Matters into His Own Hands
12 Films Guaranteed to Freeze Your Blood: Are You Brave Enough?
Looking for movies that redefine the word horror? Sometimes, it's not just about the spooky movies you've heard of, sometimes it's the ones that delve deep into horror that have a greater impact. Sit back, try to relax, and dive into these 12 films that are absolutely bone-chilling. 12 Films Guaranteed to Freeze Your Blood: Are You Brave Enough?
25 Movies You May Only Watch Once Because They'll Destroy You
Some movies can leave such a profound impact on us that we can't bear watching them again. Ever. These films stay with us long after the credits roll, haunting our thoughts and leaving us emotionally shattered. Here, we've compiled a list of 25 movies deemed one-time experiences by viewers on an online forum who have been through the emotional wringer.
25 Movies You May Only Watch Once Because They'll Destroy You
20 Irresistible Traits That Define a TRUE Manly Man
Discover 20 must-have characteristics that distinguish a truly manly man and see how many of them you or your man possess: 20 Irresistible Traits That Define a True Manly Man