Georgia's lawmaker said she was among those Trump is considering for his running mate and called GOP primary debates a "waste of his time."
Greene's stance on debate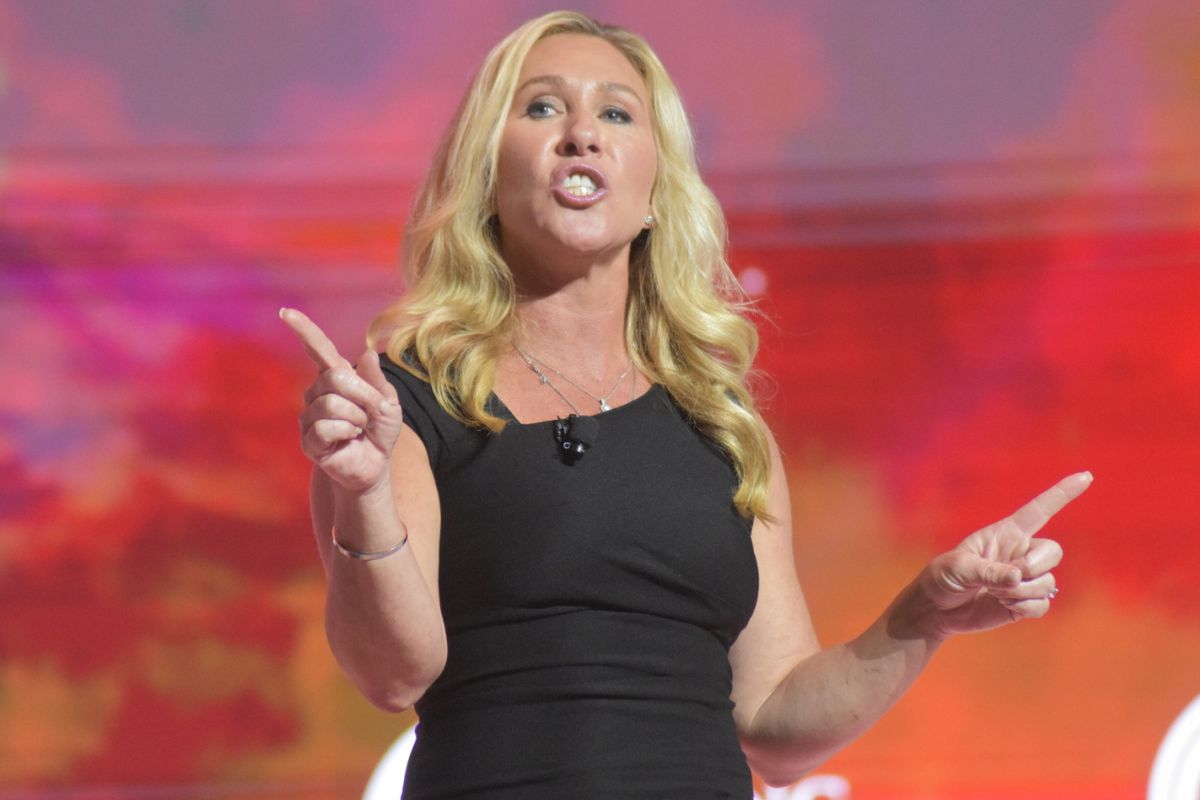 Trump skipped the first GOP primary debate, and the Georgia lawmaker told the Guardian she supported this decision, "He's winning by over 60%, poll after poll depending on what state you're looking at and the national poll."
The rest have nothing on Trump
"It's a complete waste of his time to step out on a stage and be the center of the attacks when he has a four-year record as president that everybody wants back, and none of those people on the stage have anything that they can compare to him," Greene concluded.
Greene could be the VP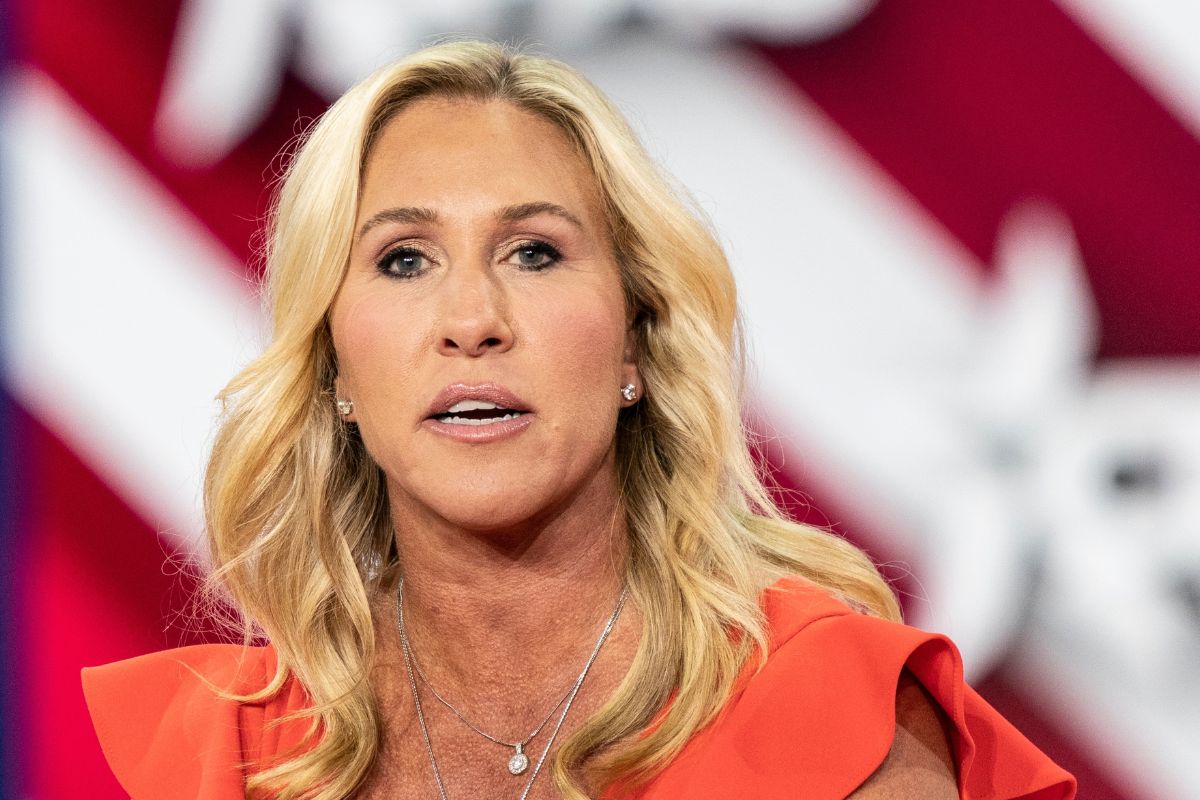 Though she is not sure that she will be the future potential vice president, she said she knows who won't be. The controversial Georgia firebrand commented, "I don't know who that person is going to be, and I don't even think they're going to be on that debate stage. I'll argue that."
The decision will be on Trump
The Republican who rose to fame in the last few years continued, "Of course, that's up to him. But I would be honored and consider it. But my most important job is, of course, to serve the American people, and I'll help him do whatever in any way I can."
That's something frequently talked about
Greene said she knew she was being considered, explaining, "It's talked about frequently, and I know my name is on a list, but really, my biggest focus right now is serving the district that elected me."
Not rushing anything 
What would her response be if she was asked? She replied, "I'd have to think about it and consider it."
Greene shared a photoshopped mugshot
On X, the Georgia Republican wrote, "I stand with President Trump against the commie DA Fani Willis, who is nothing more than a political hitman tasked with taking out Biden's top political opponent."
The mugshot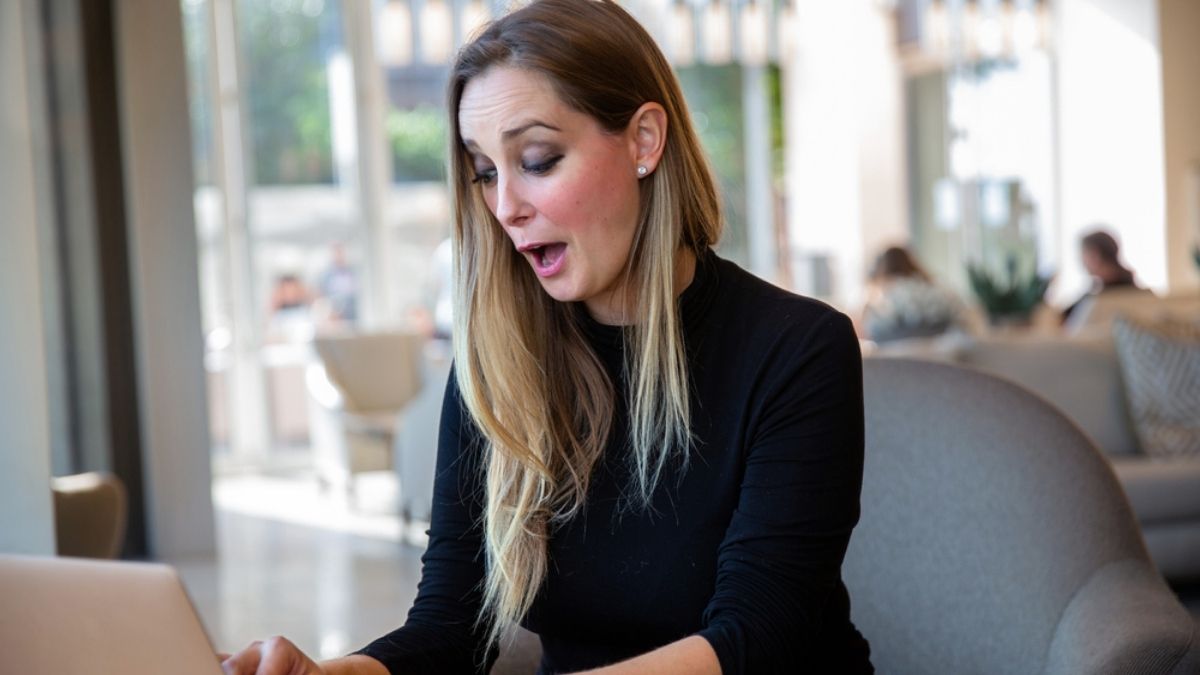 She added a photo of herself with a grin, edited to resemble the recently released mugshot of Trump taken during his surrender in Georgia. Check it on X. 
Comments were not favorable
Under the post, one person told her, "Oh, Marge. I see you. So desperate to be included. To be the 'it girl.' Left out. You try so hard to be the go-to token broad. When will you get the recognition you earned?"
This one has to hurt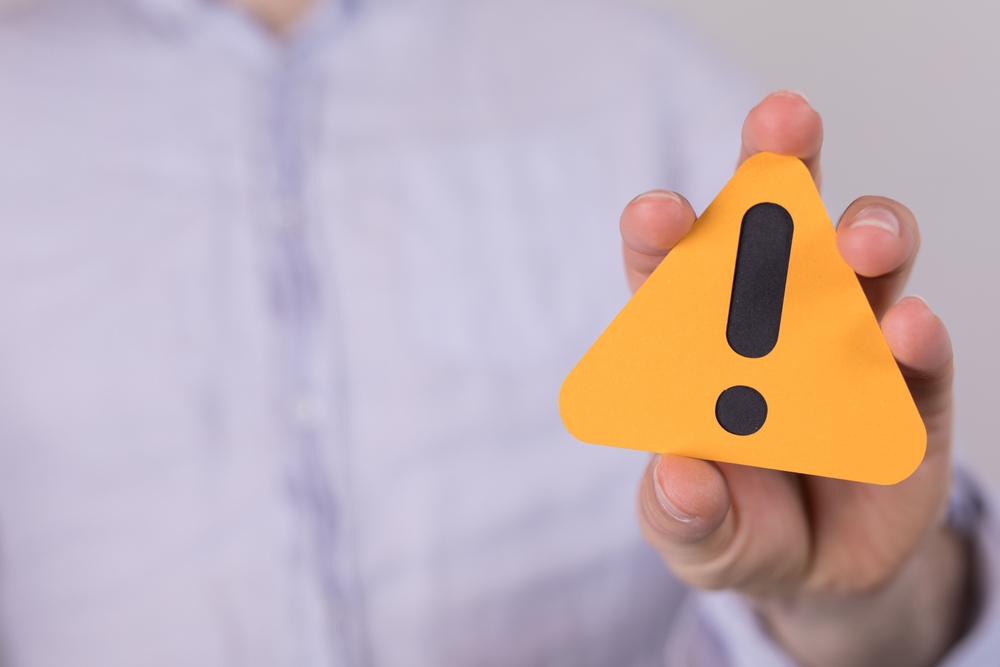 Another added, "Won't be long before you'll take that pic for real."
Winning photo
Green also shared the former president's mugshot and added a caption, "This is the photo that will win the 2024 Presidential election. The American people will not stand for communism in America."
Greene wants to investigate Fani Willis, Jack Smith, and DOJ
The Georgia lawmaker wants a state-level investigation into the prosecutors. She explained to CNN, "I'm going to be talking to Jim Jordan, (House Oversight Chair) Jamie Comer, and I'd like to also ask (Speaker) Kevin McCarthy his thoughts on looking at doing an investigation if there is a collaboration or conspiracy of any kind between the Department of Justice and Jack Smith's special counsel's office with the state DA's."
More From BuzzLoving
See a grandma refuse to return a baby to her son: "It's not kidnapping, I'm her grandma": Grandma Refuses To Return Her Grandchild
Bouncer Catches Evil Man Putting Drugs in Young Woman's Drink and Takes Matters into His Own Hands
A bouncer revealed how he caught a guy who was using illegal substances to make young women his prey: Bouncer Catches Evil Man Putting Drugs in Young Woman's Drink and Takes Matters into His Own Hands
12 Films Guaranteed to Freeze Your Blood: Are You Brave Enough?
Looking for movies that redefine the word horror? Sometimes, it's not just about the spooky movies you've heard of, sometimes it's the ones that delve deep into horror that have a greater impact. Sit back, try to relax, and dive into these 12 films that are absolutely bone-chilling. 12 Films Guaranteed to Freeze Your Blood: Are You Brave Enough?
25 Movies You May Only Watch Once Because They'll Destroy You
Some movies can leave such a profound impact on us that we can't bear watching them again. Ever. These films stay with us long after the credits roll, haunting our thoughts and leaving us emotionally shattered. Here, we've compiled a list of 25 movies deemed one-time experiences by viewers on an online forum who have been through the emotional wringer.
25 Movies You May Only Watch Once Because They'll Destroy You
20 Irresistible Traits That Define a TRUE Manly Man
Discover 20 must-have characteristics that distinguish a truly manly man and see how many of them you or your man possess: 20 Irresistible Traits That Define a True Manly Man