Following a horrifying mass shooting that left 18 dead, Lauren Boebert, a gun lover, commented on AR-15-style riffles, and naturally, it did not sit well with people.
Boebert wanted to make AR-15 the "national gun"
In February, Boebert introduced H.R. 1095, which read, "An AR–15 style rifle chambered in a .223 Remington round or a 5.56x45mm NATO round is hereby declared to be the National Gun of the United States." One of the co-sponsors of the bill was George Santos.
The shooting reignited debates on gun safety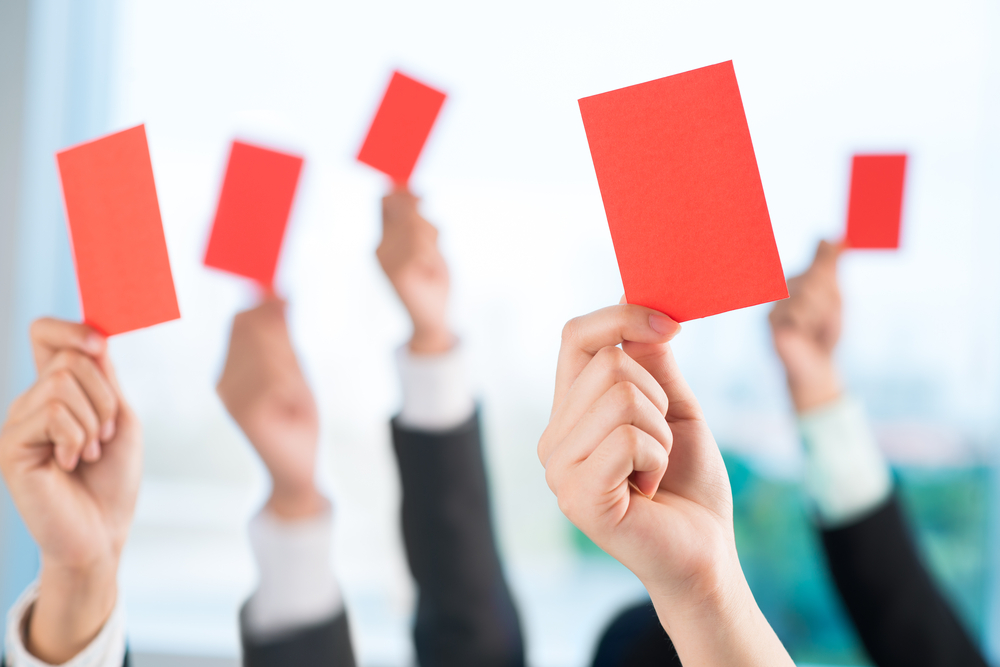 The Gun Violence Archive reported there have been 567 mass shootings in the U.S. since the beginning of 2023. The deadliest was in Lewiston, Maine, where a 40-year-old male killed 18 and wounded at least 13.
Boebert's comments were tone-deaf
The far-right Republican, recently caught in a public display of how not to behave during a musical, shared on X, "I'm not going to be lectured about gun safety by people who think the "A.R." in AR-15 stands for 'assault rifle.'"
Read your audience
While AR stands for ArmaLite, posting such horrific comments in the wake of a tragedy was nothing short of tone-deaf.
But Boebert did not stop there
Boebert doubled down on X and shared a clip of the View's Joy Behar saying, "If you shoot with an AR-15, let's say you shoot a deer, you can't eat it because you basically demolish the animal." The caption further increased anger among those who support updated gun laws.
Boebert's remarks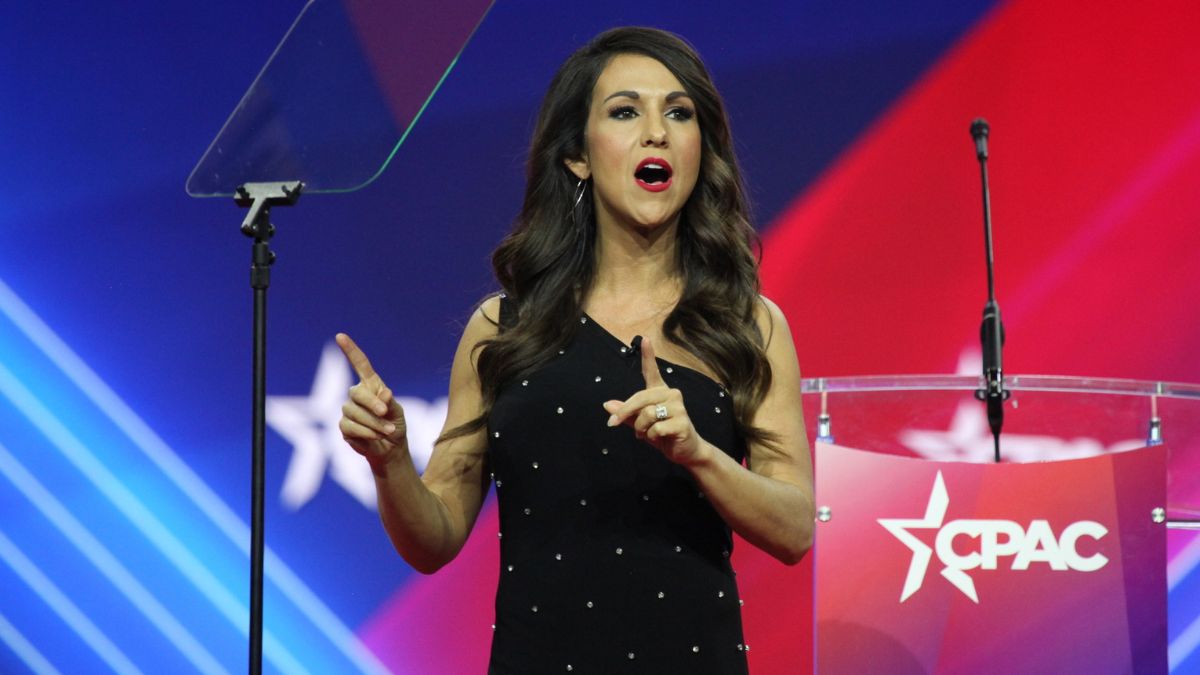 Above the video, the Colorado lawmaker wrote, "As I said earlier this morning, these are the people who want to tell us about gun safety."
Popular weapon for mass shooters
The weapon is often called "America's Rifle," and it was used in Uvalde, when 19 children died, alongside their two teachers, in the Buffalo shooting, Stoneman Douglas High School, where 17 died, Las Vegas, where the killer took 58 lives, and the Pulse nightclub shooting, where 49 people died. It was also used in a shooting at Sandy Hook Elementary School, where 27 primarily children died.
Boebert faced backlash
Andrew Wortman asked Boebert, "Who would you listen to about gun safety, @laurenboebert? Any of the dozens of police officers whose lives you claim to value above all others who are shot and killed each year? How about the inventor of the AR-15, who said he never intended nor fathomed it for civilian use?"
March for Our Lives president also shared his thoughts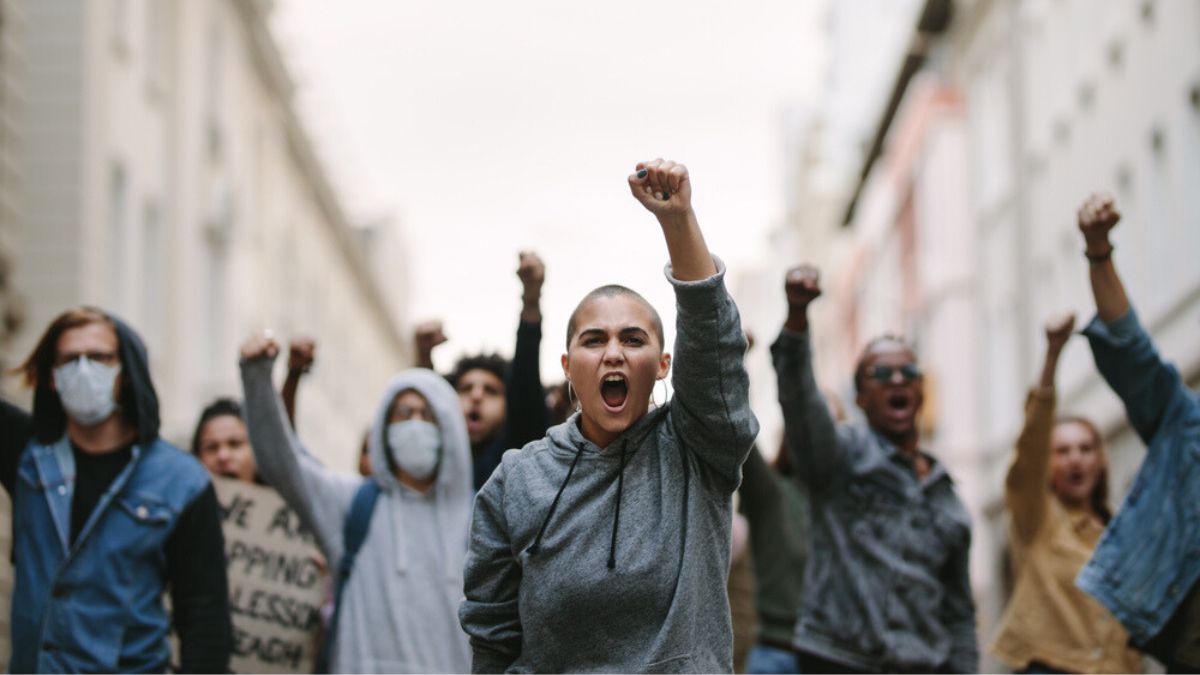 David Hogg, president of March for Our Lives, which is for stricter gun control, replied: "For those wondering, it stands for ArmaLite, which was one of the first companies to produce the AR-15. Regardless, the reality is semi-automatic rifles are far more deadly than muskets were. Not only are the rounds more accurate and travel faster, it takes way less time to shoot and reload."
No one cares
Another person replied to the lawmaker, "Someone tell Lauren Boebert that no one gives a rat's a… if the 'AR' in AR-15 stands for Armalite Rifle or Angry Rhinoceros or Abhorrent Republican. The fact is, no citizen has any business having these mass murdering instruments of death."
She also got the name of the city wrong
The lawmaker, who owned the gun-themed restaurant "Shooter's Grill," offered thoughts and prayers. However, Boebert wrote, "Sending prayers to Lewistown, Maine tonight. Know that the entire country is praying for you." She misspelled Lewiston as "Lewistown."
This, too, sparked backlash
Due to her stance on guns, many ridiculed Boebert's words and posted photos of Boebert with her children, all holding guns. One person told Boebert, Enough with the thoughts and prayers do something to prevent gun violence, or we will elect someone that will."
The rise of 30-something grandma 
Colorado representative Lauren Boebert illustrates a new vision of the far-right division of the Republican party. However, many things make the Colorado representative stand out from the crowds, some good, others questionable.
Boebert started as a Democrat
It is hard to believe, but until 2008, the mom of four boys was a registered Democrat. Boebert's political ambitions became known many years later, in 2019, and only four years later, she became one of the most recognizable faces of the Republican party. Boebert rose to fame after confronting Beto O'Rourke, a candidate in the 2020 Democratic presidential primary. The gun-loving and soon-to-be divorced mother of four opposed a measure banning guns and organized a rally against Colorado's red flag law that allows guns to be taken from people considered a threat.
Lauren Boebert's education
While most politicians hold highly respected degrees in their fields, Boebert allegedly dropped out of high school. Again, allegedly, it took her three times to pass her GED. This lack of education gives Boebert an advantage. Most people do not have PhDs and only care about their everyday lives. For many, politics is a mystery, but Boebert isn't.
A warrant for Boebert's arrest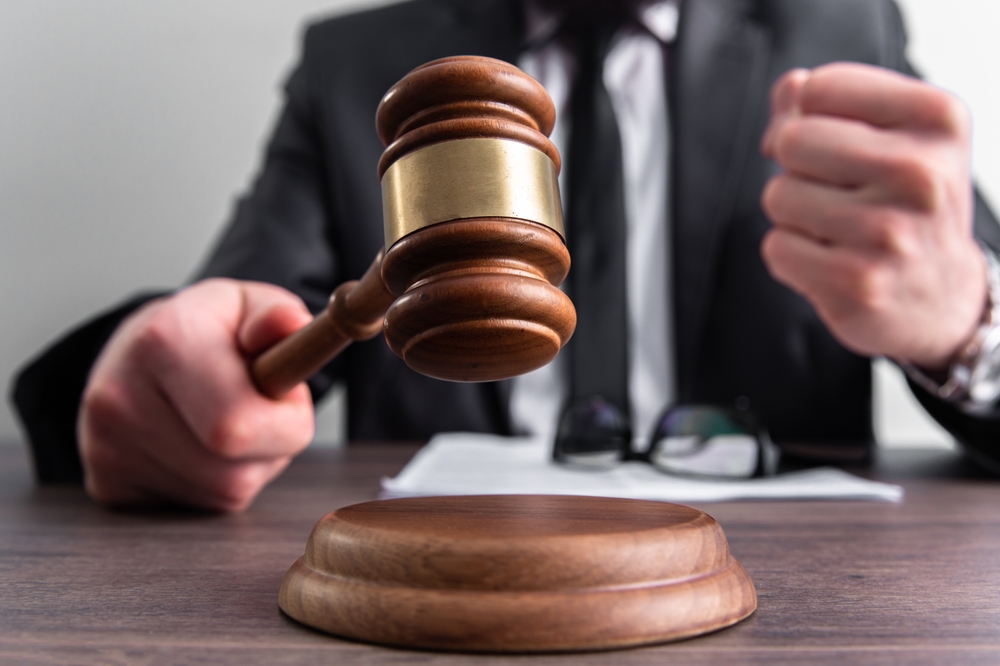 The Colorado Times Recorder obtained records for Boebert's arrest in 2016. Boebert failed to appear for two separate hearings following her 2015 disorderly-conduct arrest at the Country Jam music festival near Grand Junction.
Another mishap
In 2016, she was in a car crash, but she apparently skipped the court dates. Due to failing to appear in court, Boebert was arrested on February 13, 2017, fingerprinted, photographed, and fined $100. There were more allegations regarding Boebert, including that once she let at least one juvenile server carry a weapon illegally.
Everyday Republican
She is a mom, a hunter, a soon-to-be ex-wife, a Trump and DeSantis supporter, a former McDondald's worker, and a former small business owner like millions of others. That makes her relatable. After working at McDonald's and as a pipeliner for a natural gas drilling company, Lauren and her (ex) husband opened a gun-themed restaurant. Shooters Grill has encouraged guests to carry guns since its opening in 2013.
Naughty husband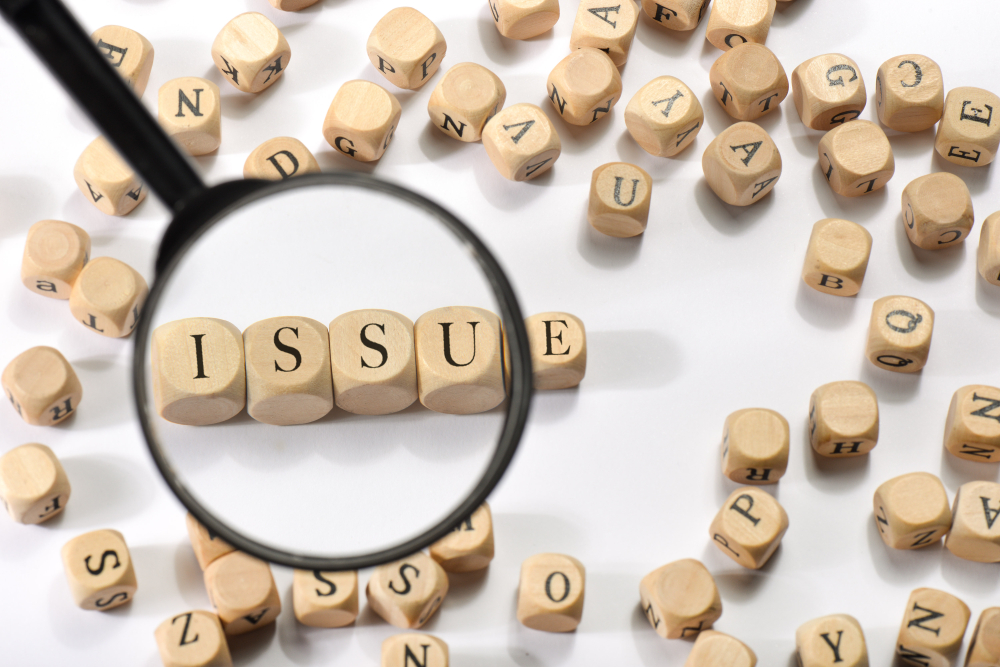 Like many other American wives, Boebert was in hot water over her husband's behavior. Jayson Boebert pled guilty to "public indecency and lewd exposure" and spent four days in jail.
Lauren defended him
The incident from 2004, when two women alleged that Jayson Boebert exposed himself in the Colorado bowling alley, might be on the record, but Lauren Boebert keeps denying it ever happened.
Covid pushed Boebert's career
While all restaurants remained closed, Boebert and her husband defied the orders, and Shooters Grill stayed open during the first wave of the Covid-19 pandemic.
She entered Congress in 2021
Boebert is pro-gun, anti-abortion, and anti-gay marriage and is for eliminating the U.S. Department of Education but against separating the church and state.
Controversial stance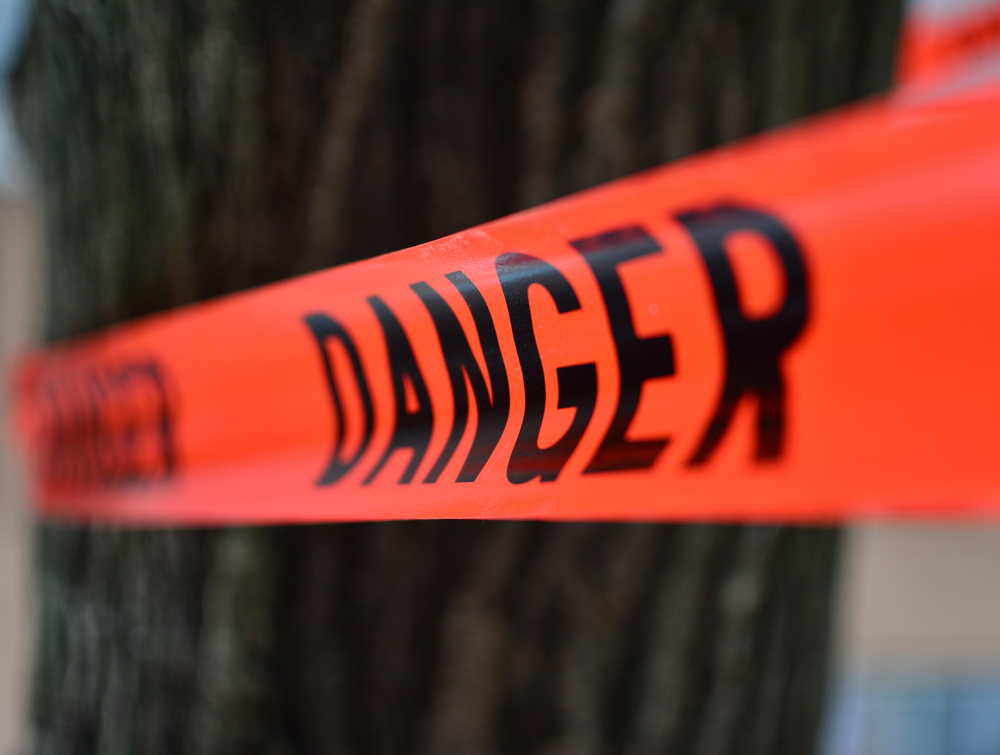 Similarly to Marjorie Taylor Greene, the more controversy, the better for Boebert. The 36-year-old, by now likely a grandma, often unapologetically shares her opinions.
Boebert enjoys tweeting
The professional RINO hunter, as she says, tweets often, and in replies, you may find that many people do not think highly of her. Still, the fame and infamy earned her over 2.4 million followers, so the joke is not on Boebert.
Boebert and Greene in a screaming match
While many seem to believe that two fiery GOP members are quite similar, there have been rumors that the two cannot stand each other. Allegedly, "Greene questioned Boebert's loyalty to McCarthy, and after a few words were exchanged, Boebert stormed." Their latest fight resulted in Greene calling Boebert a "little b…" and the Georgia representative was kicked out of The House Freedom Caucus.
More From BuzzLoving
See a grandma refuse to return a baby to her son: "It's not kidnapping, I'm her grandma": Grandma Refuses To Return Her Grandchild
Bouncer Catches Evil Man Putting Drugs in Young Woman's Drink and Takes Matters into His Own Hands
A bouncer revealed how he caught a guy who was using illegal substances to make young women his prey: Bouncer Catches Evil Man Putting Drugs in Young Woman's Drink and Takes Matters into His Own Hands
12 Films Guaranteed to Freeze Your Blood: Are You Brave Enough?
Looking for movies that redefine the word horror? Sometimes, it's not just about the spooky movies you've heard of, sometimes it's the ones that delve deep into horror that have a greater impact. Sit back, try to relax, and dive into these 12 films that are absolutely bone-chilling. 12 Films Guaranteed to Freeze Your Blood: Are You Brave Enough?
25 Movies You May Only Watch Once Because They'll Destroy You
Some movies can leave such a profound impact on us that we can't bear watching them again. Ever. These films stay with us long after the credits roll, haunting our thoughts and leaving us emotionally shattered. Here, we've compiled a list of 25 movies deemed one-time experiences by viewers on an online forum who have been through the emotional wringer.
25 Movies You May Only Watch Once Because They'll Destroy You
20 Irresistible Traits That Define a TRUE Manly Man
Discover 20 must-have characteristics that distinguish a truly manly man and see how many of them you or your man possess: 20 Irresistible Traits That Define a True Manly Man
Source: X