Jim Jordan, a Republican Congressman from Ohio, is uncertain about the validity of reports suggesting that Mark Meadows, Trump's former chief of staff, has turned against the former president.
Jordan on Newsmax
During an interview on Newsmax, when asked if Meadows had "turned on Trump," Jordan responded, "I don't believe Mark would do that." He further stated, "Mark's a good friend, but I don't know."
Jordan's Support for Trump and Meadows
Jordan highlighted the strong relationship both he and Meadows have with Donald Trump. "Mark thinks the world of President Trump, as do I," Jordan remarked.
Jordan on Trump
He continued, "I want him to be our next president. I think Mark's in the same place, and Mark is a good man, so I don't believe what the press writes about him."
Speculation Surrounding Meadows' Testimony
The uncertainty emerged following speculation that Meadows may have provided testimony to a federal grand jury about Trump's alleged efforts to overturn the 2020 presidential election.
Meadows' Testimony and Trump's Circle
This testimony, according to ABC News, was given in exchange for a court order granting Meadows limited immunity from prosecution. The news report has created a sense of uncertainty within Trump's circle.
Legal Setback for Trump Regarding Meadows' Testimony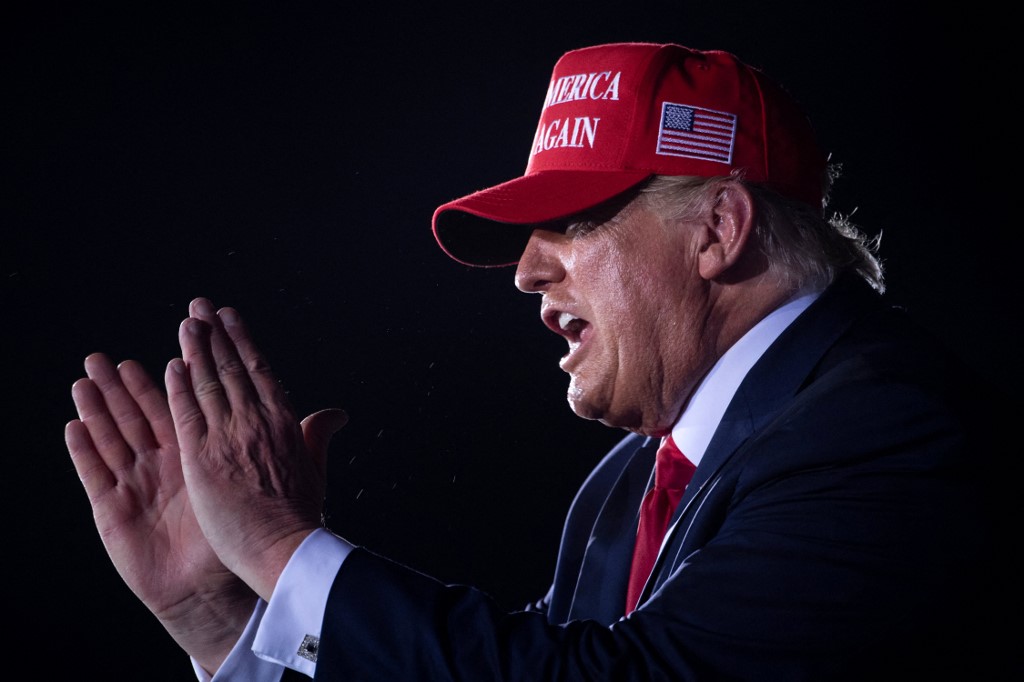 Trump's legal team reportedly attempted to block Meadows' testimony by invoking executive privilege. However, their efforts were overridden by U.S. District Judge Beryl Howell, who ruled that executive privilege did not apply in this situation. As a result, Meadows was compelled to testify before the grand jury in Washington.
Trump's Response to the Situation
Donald Trump took to his social media platform, Truth Social, to address the situation. "I don't think Mark Meadows would lie about the Rigged and [Stolen] 2020 Presidential Election merely for getting IMMUNITY against Prosecution (PERSECUTION!) by Deranged Prosecutor, Jack Smith," Trump posted.
Indictment or Statement against Trump
The former president further suggested that Meadows was subjected to intense pressure and coercion by the government, implying that he might have been lured into making incriminating statements against him or else face severe consequences, including jail time, loss of wealth, and harm to his family.
Weaklings and Cowards, Take the Deal
However, Trump expressed doubt about Meadows' alleged betrayal, stating, "Some people would make that deal, but they are weaklings and cowards, and so bad for the future of our Failing Nation. I don't think that Mark Meadows is one of them, but who really knows?"
Jordan's Role in Trump's Inner Circle
Jordan, who serves as the Chairman of the House Judiciary Committee, is currently investigating corruption allegations against President Biden's family and has close ties to Trump. Recently, he was unsuccessful in his bid to become Speaker of the House of U.S. Representatives.
A "significant player"
The House Jan. 6 Committee's final report identified Jordan as a "significant player" in Trump's alleged attempts to overturn his 2020 presidential election loss to Joe Biden.
Meadows' Testimony Contradicts Trump's Fraud Claims
According to ABC News, Meadows, in his testimony, disclosed that he had informed Trump soon after the election that the claims of fraud were without merit. This revelation directly contradicts the narrative of widespread election fraud that Trump has been promoting.
Trump Faces Multiple Criminal Charges
The Georgia case is linked to the 2020 election, where Trump and 18 others have been charged with attempting to allegedly reverse the election's outcome.
91 Felony Counts
The former president is currently embroiled in four separate criminal cases, facing a total of 91 felony counts.
More From BuzzLoving
See a grandma refuse to return a baby to her son: "It's not kidnapping, I'm her grandma": Grandma Refuses To Return Her Grandchild
Bouncer Catches Evil Man Putting Drugs in Young Woman's Drink and Takes Matters into His Own Hands
A bouncer revealed how he caught a guy who was using illegal substances to make young women his prey: Bouncer Catches Evil Man Putting Drugs in Young Woman's Drink and Takes Matters into His Own Hands
12 Films Guaranteed to Freeze Your Blood: Are You Brave Enough?
Looking for movies that redefine the word horror? Sometimes, it's not just about the spooky movies you've heard of, sometimes it's the ones that delve deep into horror that have a greater impact. Sit back, try to relax, and dive into these 12 films that are absolutely bone-chilling. 12 Films Guaranteed to Freeze Your Blood: Are You Brave Enough?
25 Movies You May Only Watch Once Because They'll Destroy You
Some movies can leave such a profound impact on us that we can't bear watching them again. Ever. These films stay with us long after the credits roll, haunting our thoughts and leaving us emotionally shattered. Here, we've compiled a list of 25 movies deemed one-time experiences by viewers on an online forum who have been through the emotional wringer.
25 Movies You May Only Watch Once Because They'll Destroy You
20 Irresistible Traits That Define a TRUE Manly Man
Discover 20 must-have characteristics that distinguish a truly manly man and see how many of them you or your man possess: 20 Irresistible Traits That Define a True Manly Man