The former president made it clear that his party must impeach President Biden because "these lowlifes Impeached me TWICE (I WON!), and Indicted me FOUR TIMES – For NOTHING!"
Trump's message for the world to see
The 45th president, facing four indictments and more than 90 charges, wrote on Truth Social, "You don't need a long INQUIRY to prove it, it's already proven," he ranted. "These lowlifes Impeached me TWICE (I WON!), and Indicted me FOUR TIMES – For NOTHING! Either IMPEACH the BUM or fade into OBLIVION. THEY DID IT TO US!"
McCarthy is reportedly on it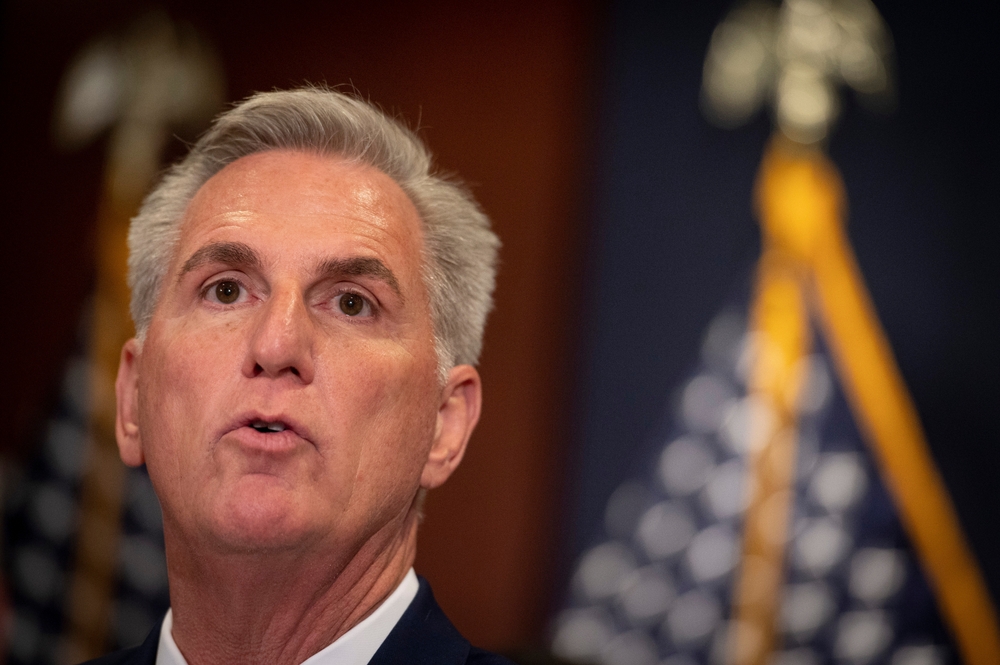 House Speaker Kevin McCarthy and some Republicans are working on a strategy to impeach the president. CNN reported that the House Speaker "privately told Republicans he plans to pursue an impeachment inquiry into Biden and hopes to start the process by the end of September," citing GOP sources.
McCarthy spoke about the process
McCarthy told Fox Business, "The thing that holds up whether we'll do an impeachment inquiry: Provide us the documents we're asking for," he said. "The whole determination here is how the Bidens handle this." The House Speaker continued, "If they provide us the documents, there wouldn't be a need for an impeachment inquiry."
His House, his rules
"If they withhold the documents and fight like they have now to not provide to the American public what they deserve to know, we will move forward with an impeachment inquiry when we come back into session," McCarthy concluded.
White House fired back
White House spokesperson Ian Sams pushed back, saying, "McCarthy keeps lying about their 'investigations' because the truth is their own witnesses testified President Biden wasn't involved and did nothing wrong."
Trump got a trial date for D.C. indictment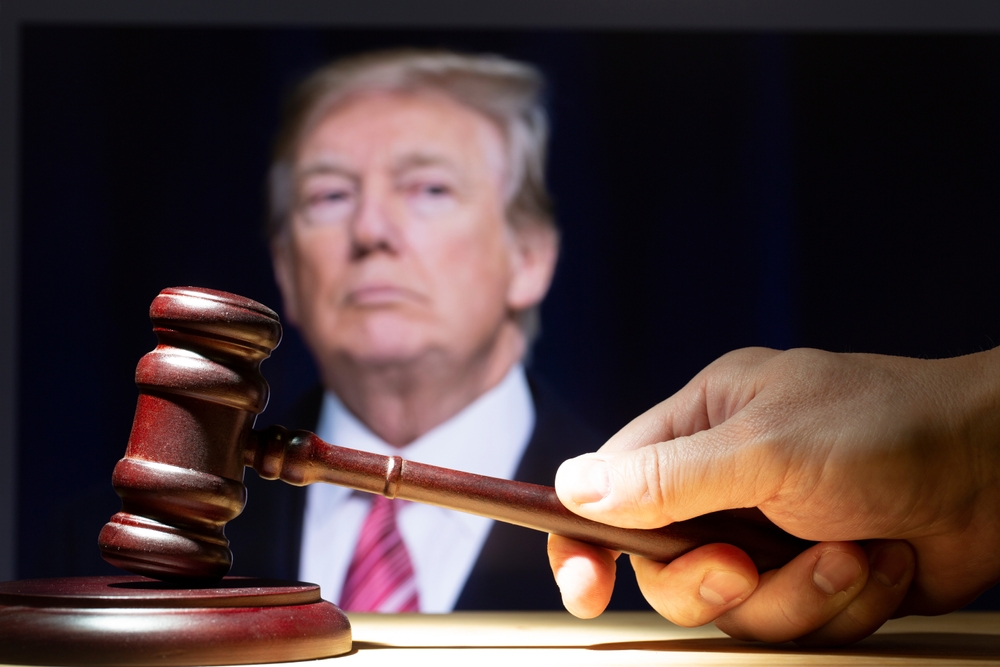 Federal judge Tanya Chutkan has just set Donald Trump's trial date on charges of plotting to overturn the 2020 election for March 4, 2024. The trial's opening coincides with North Dakota's Republican caucus, but the event will occur the next day, known as Super Tuesday.
Trump's attorney reacted
"We will not be able to provide adequate representation," said Trump's attorney John Lauro. Lauro also stated "Mr. Trump — President Trump — is entitled to a fair trial. This is a request for a show trial, not a speedy trial."
Trump's legal spokeswoman is more optimistic
Alina Habba told Fox News, "President Trump is not your average person. He's incredibly intelligent." She continued, "He also knows the facts because he lived them."
Prepare for the truth 
"What is he going to have to be prepped for, the truth? You don't have to prep much when you've done nothing wrong so that I'm not concerned with," Habba added. 
The former president was warned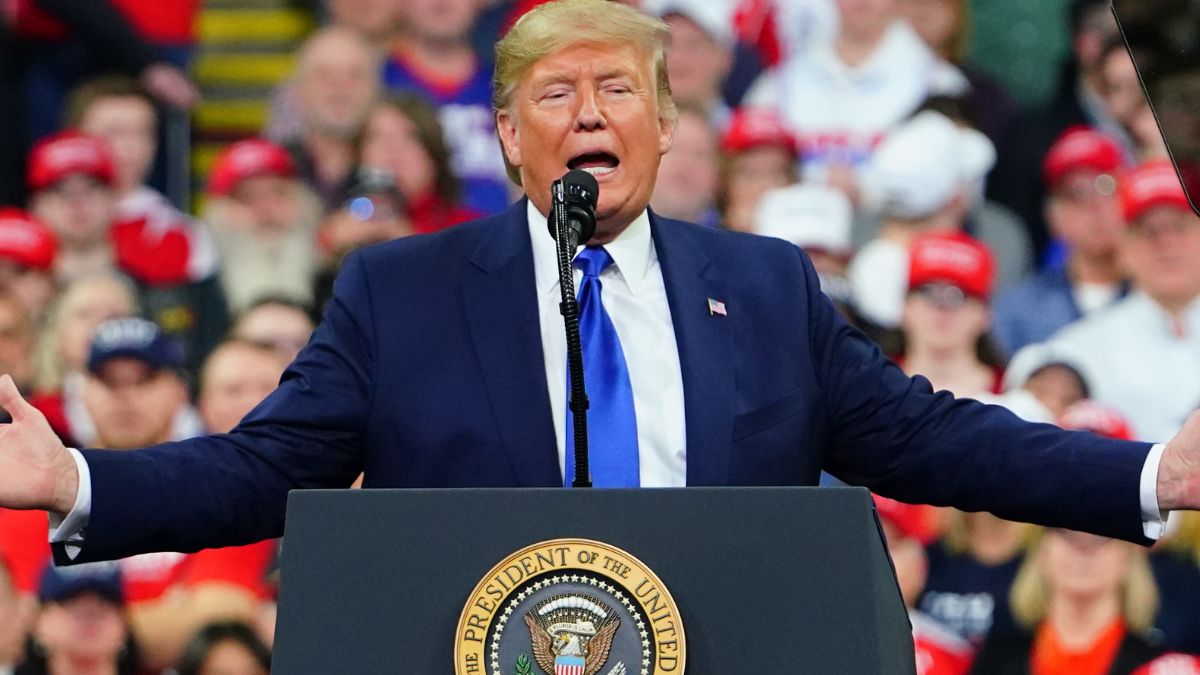 "The more a party makes inflammatory statements about this case," Chutkan said at the hearing earlier in August, "the greater the urgency will be that we proceed to trial quickly." But Trump soon decided to ignore the warning.
Trump on Truth Social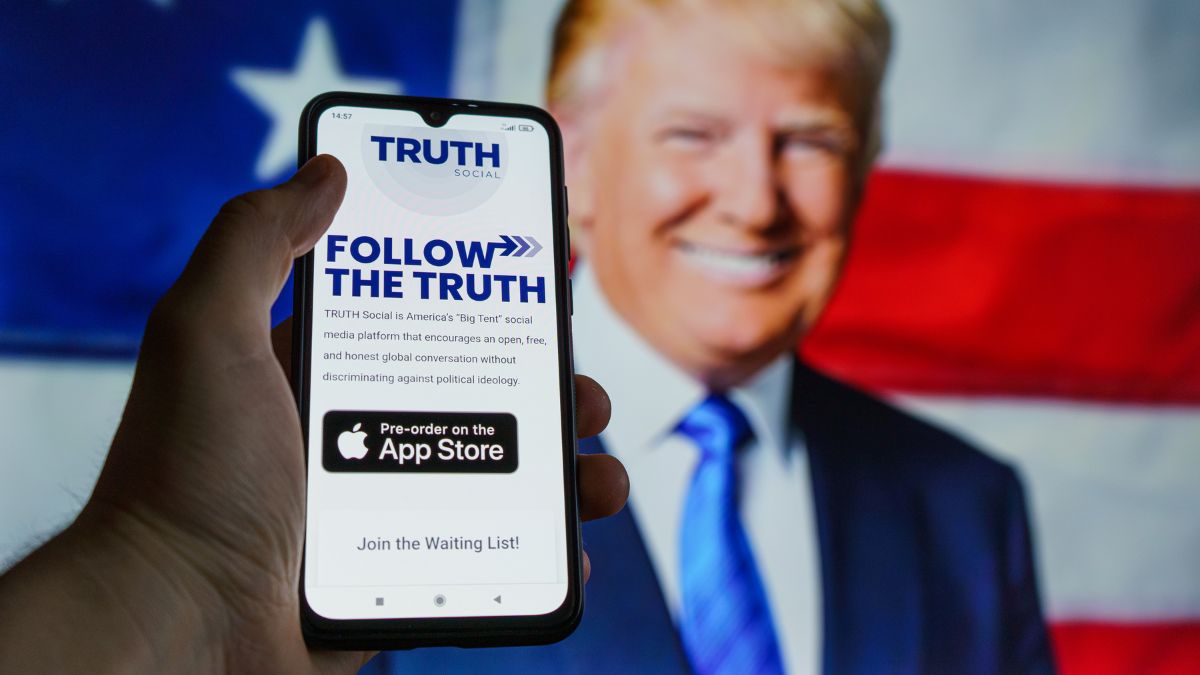 Trump wrote on Truth Social just a day before the trial date was determined, "It has just been reported that aides to TRUMP prosecutor, Deranged Jack Smith, met with high officials at the White House just prior to these political SleazeBags Indicating me OVER NOTHING."
Trump is facing more than 90 charges
The 45th president was indicted in Georgia, DC, Florida, and New York. The last two, in Fulton County, Georgia, and D.C., are dealing with events leading to and escalating on Jan. 6 and Trump's alleged attempts to overturn his election loss to Joe Biden.
More From BuzzLoving
See a grandma refuse to return a baby to her son: "It's not kidnapping, I'm her grandma": Grandma Refuses To Return Her Grandchild
Bouncer Catches Evil Man Putting Drugs in Young Woman's Drink and Takes Matters into His Own Hands
A bouncer revealed how he caught a guy who was using illegal substances to make young women his prey: Bouncer Catches Evil Man Putting Drugs in Young Woman's Drink and Takes Matters into His Own Hands
12 Films Guaranteed to Freeze Your Blood: Are You Brave Enough?
Looking for movies that redefine the word horror? Sometimes, it's not just about the spooky movies you've heard of, sometimes it's the ones that delve deep into horror that have a greater impact. Sit back, try to relax, and dive into these 12 films that are absolutely bone-chilling. 12 Films Guaranteed to Freeze Your Blood: Are You Brave Enough?
25 Movies You May Only Watch Once Because They'll Destroy You
Some movies can leave such a profound impact on us that we can't bear watching them again. Ever. These films stay with us long after the credits roll, haunting our thoughts and leaving us emotionally shattered. Here, we've compiled a list of 25 movies deemed one-time experiences by viewers on an online forum who have been through the emotional wringer.
25 Movies You May Only Watch Once Because They'll Destroy You
20 Irresistible Traits That Define a TRUE Manly Man
Discover 20 must-have characteristics that distinguish a truly manly man and see how many of them you or your man possess: 20 Irresistible Traits That Define a True Manly Man