Marjorie Taylor Greene expressed "outrage" over Democrats relocating monuments, and when she mentioned Robert E. Lee, House Democrat Chellie Pingree gave her a history lesson.
It started with Maine Republican remarks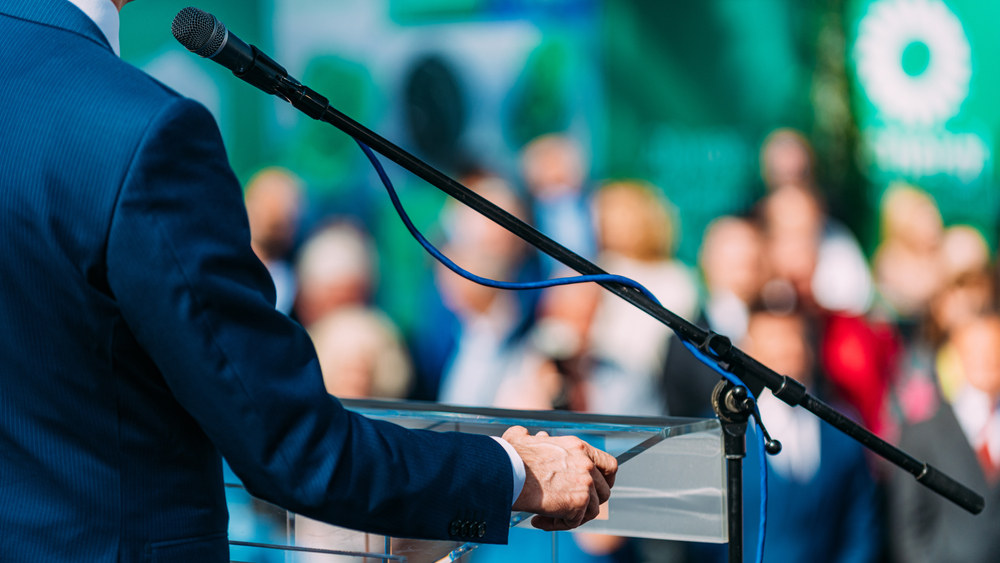 Representative Ryan Zinke said, "As a former secretary, monuments under the Antiquities Act, there's about 163, as I recall. This only pertains to monuments that commemorate the Founding Fathers of the United States on land under jurisdiction."
Part of the history
Zinke added, "I don't recall how many monuments there are to the Founding Fathers, but there's not many, and I don't recall any being a safety issue. As a matter of fact, I recall all of them being a part of our history and an important part of our history for all to learn."
Pingree responded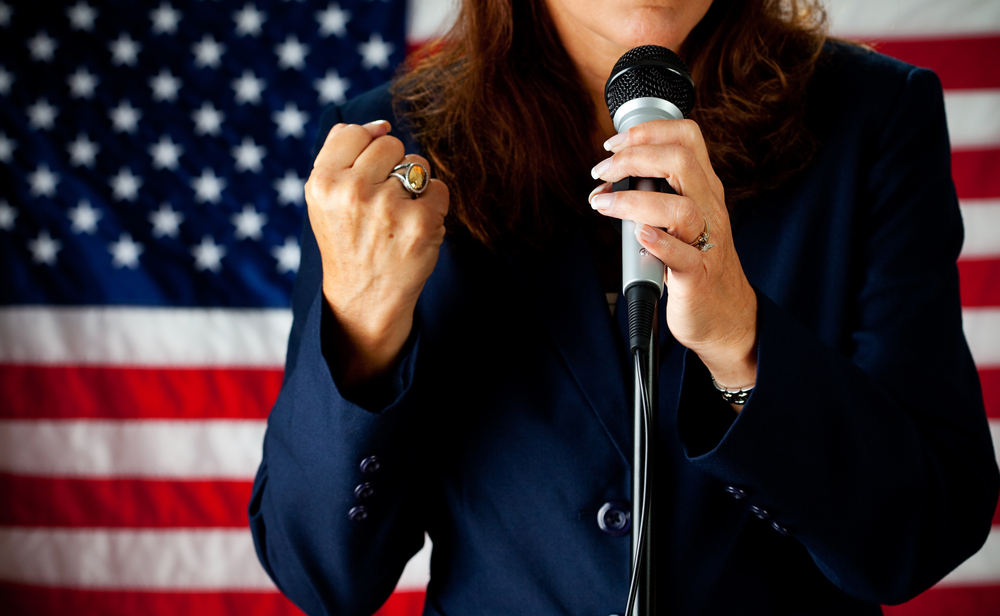 The Maine Democrat read an amendment's provision that "none of the funds made available by this act may be used to remove any monument on land under the jurisdiction of the Department of Interior." This prompted a reaction from Greene.
Greene fired back
The Georgia firebrand said, "There should be no funds allocated to remove any monument, and there's no necessary reason to remove the monuments. This is the Democrats' and the Biden administration's effort to erase our history, just as they have done to the statue of Robert E. Lee. This is an outrage."
Greene had more to say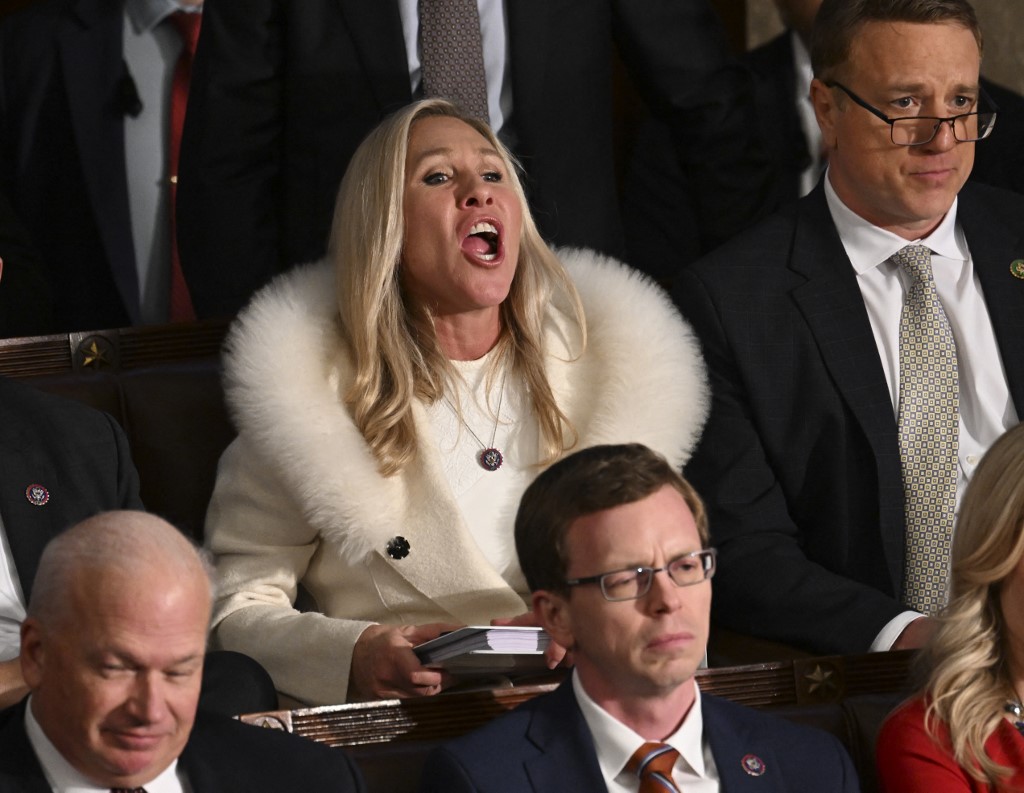 The Republican from Georgia continued, "This is exactly what they do in communist countries, and the Democrats want to accuse us of book burning while we try to get pornography books out of our children's schools? The Democrats will do nothing to stop their attempts to destroy our nation's history, and we must protect it."
It was time for a history lesson
Pingree elaborated, "Just to clear up a couple of things, my colleague mentioned the founding fathers. Robert E. Lee was not actually one of the Founding Fathers. He was a general of the Confederacy." But the Maine Democrat had much more to say to Greene.
The clash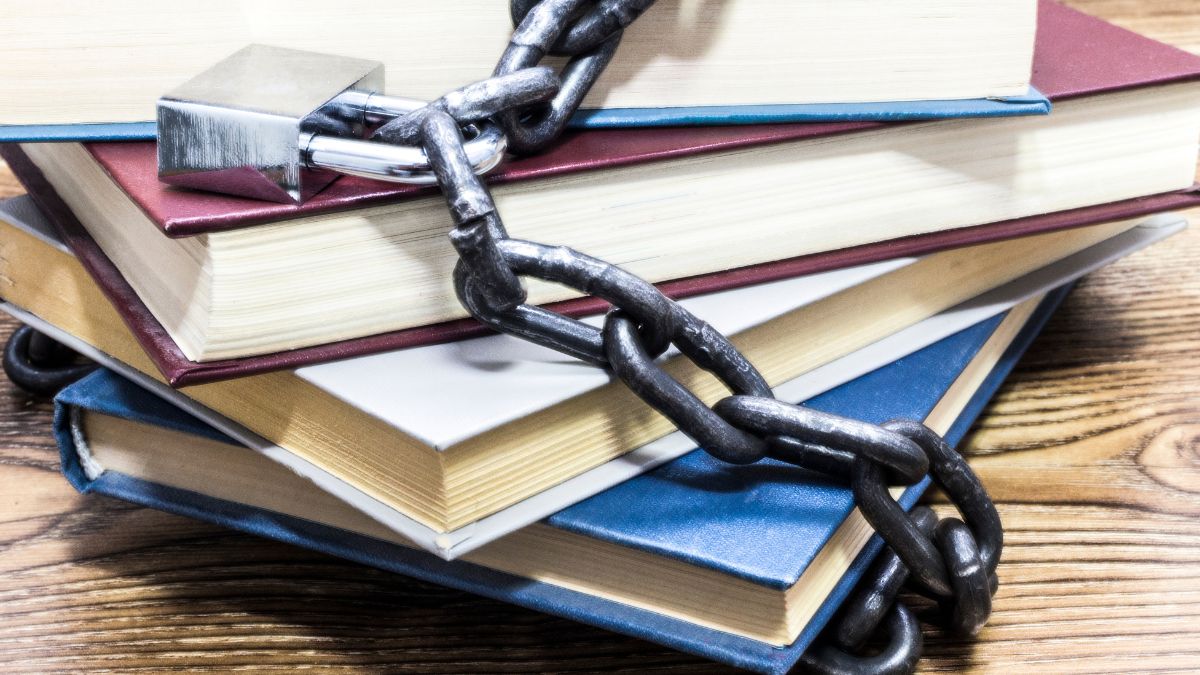 Pingree continued, "That was the city of Charlottesville, that wasn't a national monument when that statue was removed, and I just have to say I find it rich that the party that has supported book banning in our libraries, rewriting curriculum, not talking about our history over and over again, is the very one that is saying that we have to often keep painful monuments in places where they do damage, where they interfere with people's ability to enjoy the particular area that they're in."
People reacted
One person posted on Reddit, "It's not like she'd listen anyway." Another wrote, "Technically, Marjorie could be schooled on anything that happened prior to 6 minutes ago because of her lack of comprehension and awareness of her environment."
The heat was on
Someone alleged, "She has said she doesn't know the history before 1974 because she was born in 1974. The glass-seagull act of 1933 specifically." Another whipped, "I imagine basic math and English lessons would also be excruciating for Empty G."
Serious allegations
One person alleged, "Greene knows which side she supports." They added a link to an article from October 18, 2022, saying, "Marjorie Taylor Greene visits Union Army monument — which she says honors 'Confederate soldiers."
More history lessons
Someone wrote, "The confederacy betrayed the U.S. and killed hundreds of thousands of Americans and fed their own youth to a meat grinder solely for their right to own and use people as property."
The flag
Another responded, "Still the deadliest conflict this country has ever seen, too. Remember that when you see them flying a flag, they want you dead."
Not the first time Greene was schooled 
Representative Ted Lieu called out Marjorie Taylor Greene for trying to "expunge" Trump's impeachments, calling it a "totally a made-up process."
Lieu had a reality check for Greene
The California Democrat told MSNBC that Greene's demands are impossible, "There is no such thing known as an expungement of an impeachment in the United States Constitution."
A "made-up process"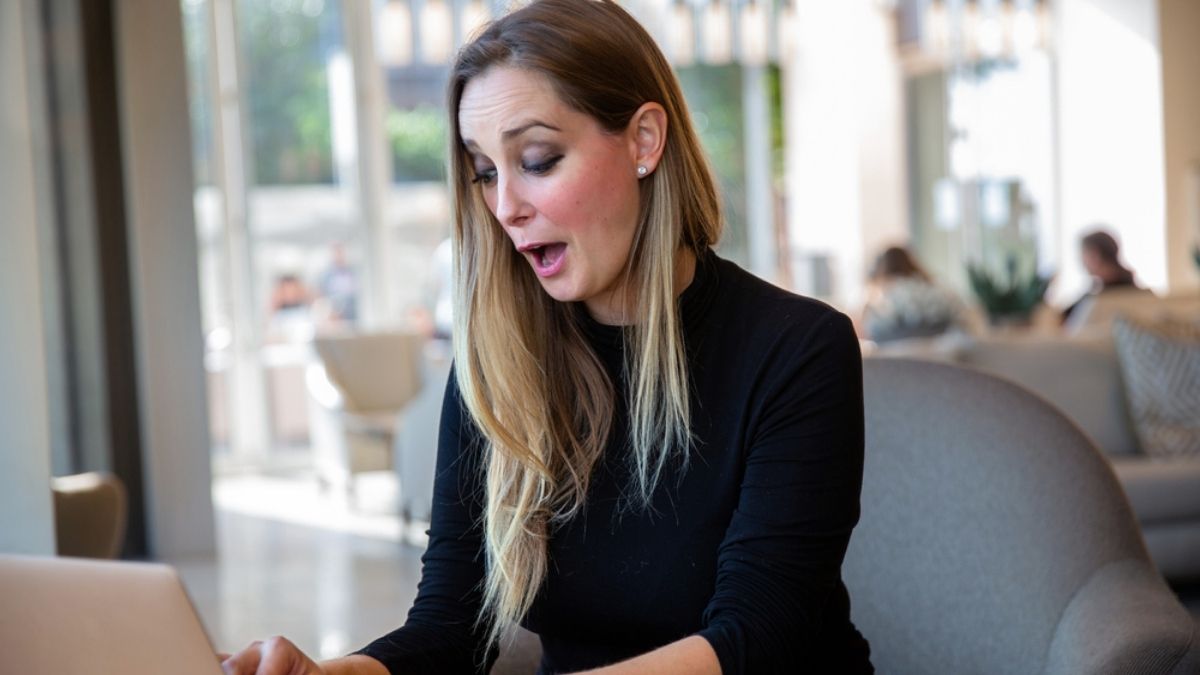 Lieu continued, "This is totally a made-up process. It is nothing more than a glorified press release with a fake vote."
You cannot delete impeachment, Lieu explains
Lieu explained that one "can't just erase that," adding, "It was televised. Millions of people saw it." The Democrat further broke the illusion by telling the host Alex Witt, "This is just more stupid stuff from a radical Republican Caucus."
Greene repeated demands for expunging two impeachments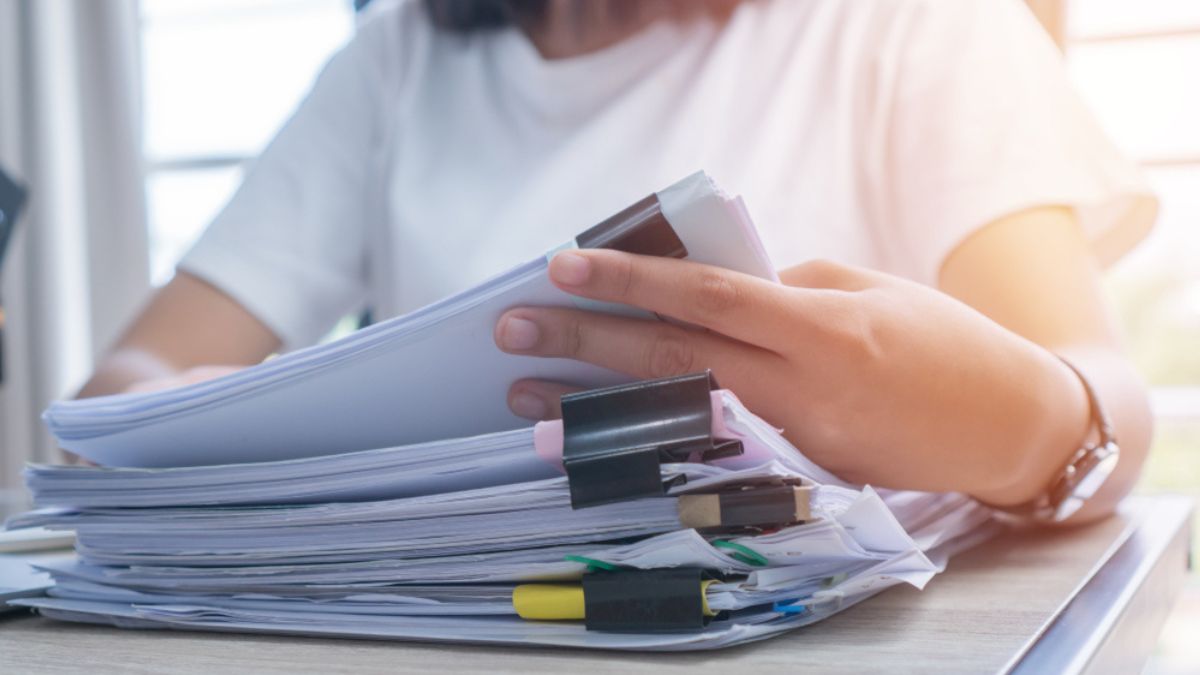 The Georgia representative was at Trump's rally in rural South Carolina, where she called for several Democratic politicians to be "erased from history." She then called for representative Elise M. Stefanik, with whom Greene introduced the expunging of both impeachments to correct the wrong.
More alleged legal issues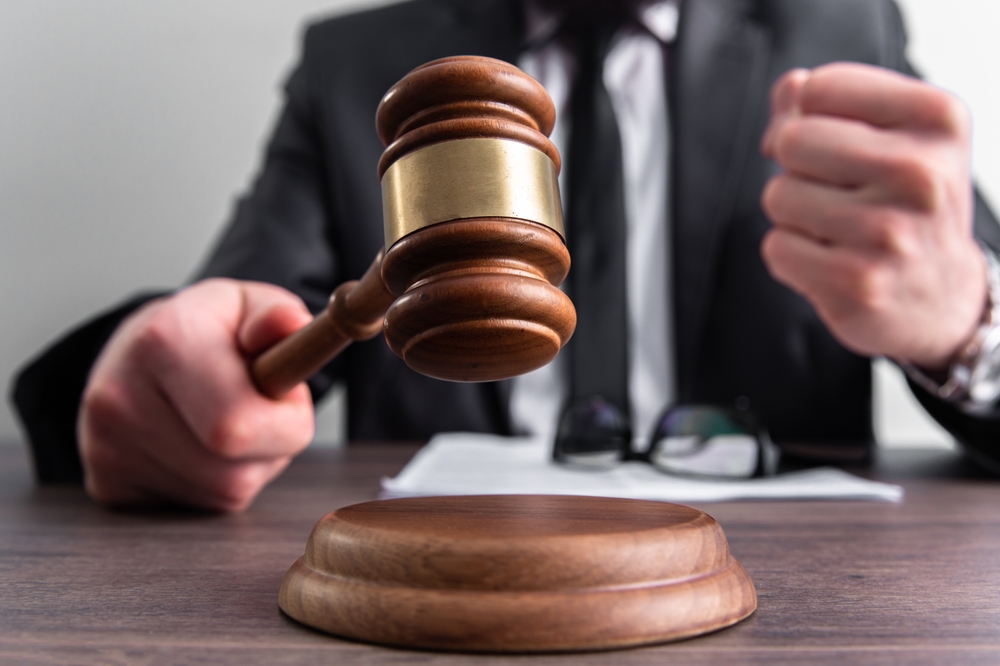 Lieu also told Witt about new reporting that prosecutors are preparing 30-45 more charges against Trump in a "superseding indictment." Trump's trial in the Mar-a-Lago probe should start on August 14. 
Lieu was the impeachment manager
Lieu was chosen to be impeachment manager in 2021, when he stated, "I am honored that Speaker Pelosi selected me to be an Impeachment Manager, a role where I will help argue the House's case to convict President Trump before the U.S. Senate."
Impeachment is a "responsibility"
"Impeachment is Congress's most solemn responsibility, and this is a position I do not take lightly. I served on Active Duty in the U.S. Military to defend the Constitution, and I intend on doing the same before the Senate," Lieu concluded. 
Stefanik and Greene joined forces
In June, the two congresswomen announced the introduction of two resolutions that would delete the impeachments against Donald Trump, filed on December 18, 2019, and January 13, 2021, reversing them as if they had never occurred. Stefanik said, "The American people know Democrats weaponized the power of impeachment against President Donald Trump to advance their own extreme political agenda."
Stefanik previously defended Trump
in her statement, Stefanik added, "From the beginning of this sham process, I stood up against Nancy Pelosi and Adam Schiff's blatant attempt to shred the Constitution as House Democrats ignored the Constitution and failed to follow the legislative process." Stefanik added it was time to clear Trump's name despite his current legal issues, which include two separate criminal cases, with multiple charges each, in New York state and federal court in Florida.
Greene said it was a "witch hunt"
The Georgia firebrand said, "It's clear that President Trump's impeachment was nothing more than a witch hunt that needs to be expunged from our history."
Proud to work with Stefanik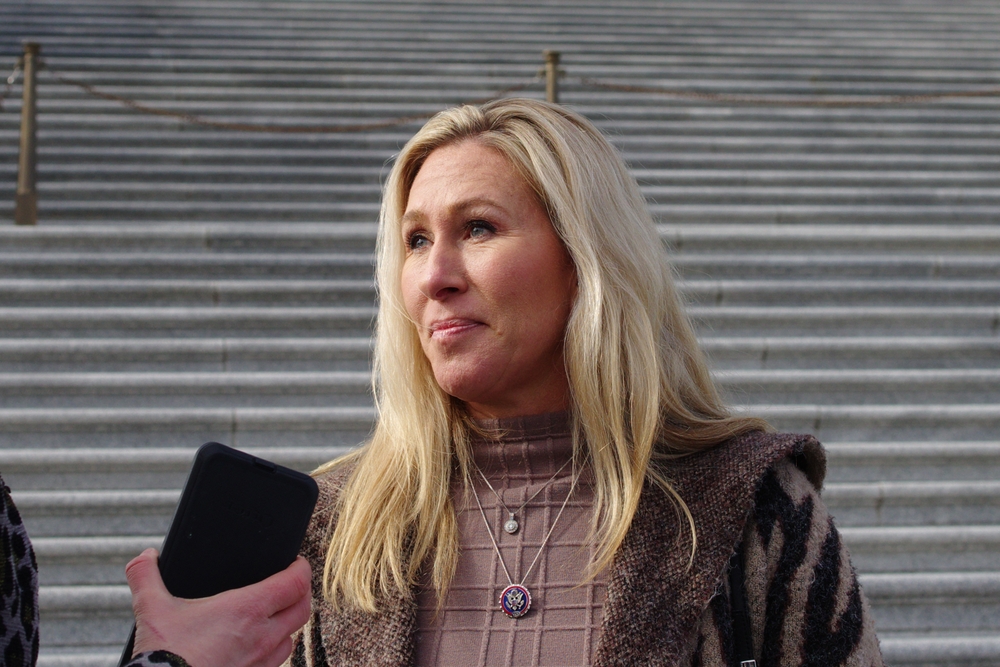 Greene added, "I'm proud to work with Chairwoman (of the House Republican Conference) Elise Stefanik on our joint resolutions to correct the record and clear President Trump's good name."
Trump's impeachments
Trump was first impeached in 2019 for endeavoring to extort Ukraine. His second impeachment was in 2021 for initiating the Capitol riot with his efforts to overturn the 2020 election loss to Joe Biden.
More From BuzzLoving
See a grandma refuse to return a baby to her son: "It's not kidnapping, I'm her grandma": Grandma Refuses To Return Her Grandchild
"Not sure I'm going back" – Teacher Was Left In Tears After Students Recorded Videos Of Her And Posted Them Online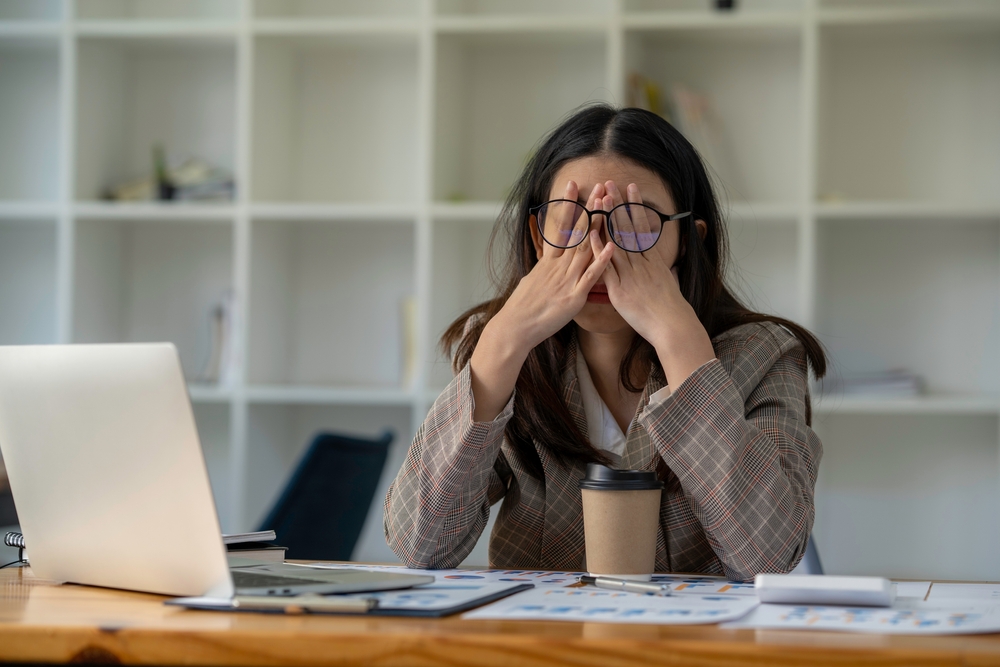 A teacher shared her disappointment after her students filmed her and shared the videos on social media: "Not sure I'm going back" – Teacher Was Left In Tears After Students Recorded Videos Of Her And Posted Them Online
Bouncer Catches Evil Man Putting Drugs in Young Woman's Drink and Takes Matters into His Own Hands
A bouncer revealed how he caught a guy who was using illegal substances to make young women his prey: Bouncer Catches Evil Man Putting Drugs in Young Woman's Drink and Takes Matters into His Own Hands
20 Irresistible Traits That Define a TRUE Manly Man
Discover 20 must-have characteristics that distinguish a truly manly man and see how many of them you or your man possess: 20 Irresistible Traits That Define a True Manly Man
Mother Brought Her Dead Toddler To Daycare, Acting Like He Was Sleeping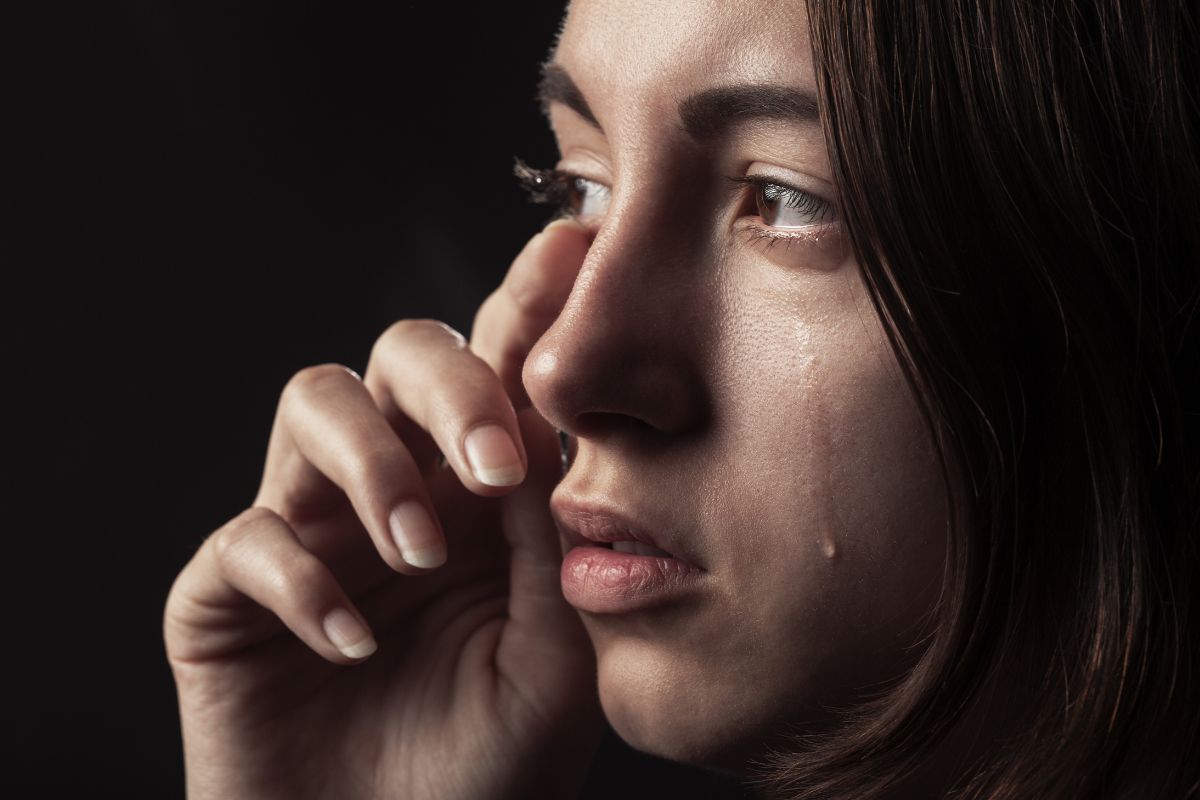 A TikTok user shared a disturbing story about a mom who brought a dead child into daycare: Mother Brought Her Dead Toddler To Daycare, Acting Like He Was Sleeping
Source: Reddit