Plea deals by former Trump allies in Georgia, alongside Meadows' immunity deal, might have hurt the ex-president's defense, a new filing by Special Counsel Jack Smith suggested.
Special Counsel's motion
Special Counsel Smith responded to Trump's plans to mount an "advice of counsel" defense. This defense involves attorney-client privilege, but Smith's motion stated that if Trump filed the defense, "there is good reason to question its viability, especially because in the time since the Government filed its motion, three charged co-defendant attorneys pleaded guilty to committing crimes in connection with the 2020 election."
The pleas highlight the complications
"At the very least, those guilty pleas highlight the complications that may arise if the defendant should assert an advice-of-counsel defense and underscore the need to resolve all issues well before the start of the trial. If disclosure is delayed, it may result in disruption to the trial schedule," the motion by Smith added.
Smith's pushing for Trump to reveal his strategy
In a previous filing, Smith wrote to Judge Chutkan, "The defendant has provided public notice that he intends to rely on an advice-of-counsel defense at trial."
The explanation
The filing continued, "When a defendant invokes such a defense in court, he waives attorney-client privilege for all communications concerning that defense, and the Government is entitled to additional discovery and may conduct further investigation, both of which may require further litigation and briefing."
Chesebro, Powell, and Ellis flipped
Chesebro and Powell struck plea deals with prosecutors. They agreed to testify against their now-former co-defendants, including former New York mayor Rudy Giuliani, former White House chief of staff Mark Meadows, and others. Former Trump lawyer Jenna Ellis followed. Scott Hall, another co-defendant, pled guilty in September.
Delays and defense
Michael McAuliffe, a former federal prosecutor and elected state attorney, told Newsweek: "The recent exchange of filings between the Special Counsel's office and Trump's defense team arguing about notice and discovery requirements of any advice of counsel defense is as much about the delay as it is about the actual defense."
Connecting Georgia and D.C. cases
"It's becoming clear that the Trump lawyers' conduct will be central in both the Georgia state RICO case and the Special Counsel's federal election interference case. Are the lawyers the masterminds and Trump merely the dupe, or are they all in the plot together?" McAuliffe told Newsweek.
Trump does what Trump wants to do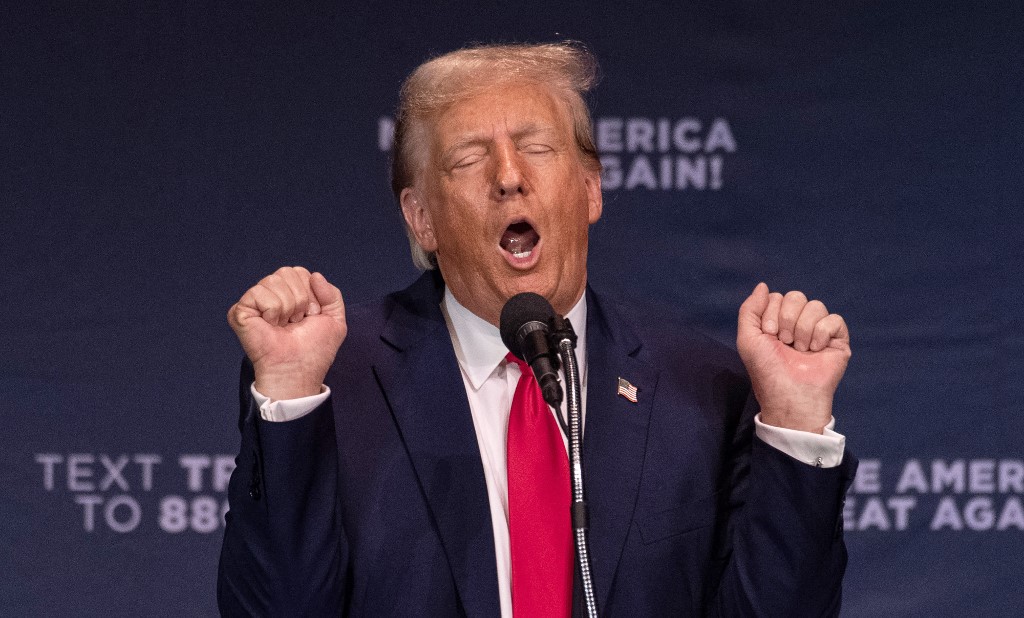 "It's a difficult defense for Trump to assert that he was merely following his lawyers' Counsel as that doesn't match the overwhelming and public evidence that Trump does what Trump wants to do," McAuliffe said to Newsweek.
Mark Meadows was granted immunity by Jack Smith's office
Ex-Trump Chief of Staff Mark Meadows gained immunity after numerous conversations with Jack Smith and his team. Meadows, a good friend of Trump, reportedly flipped, so Trump blasted him on Truth Social.
Trump on Meadows now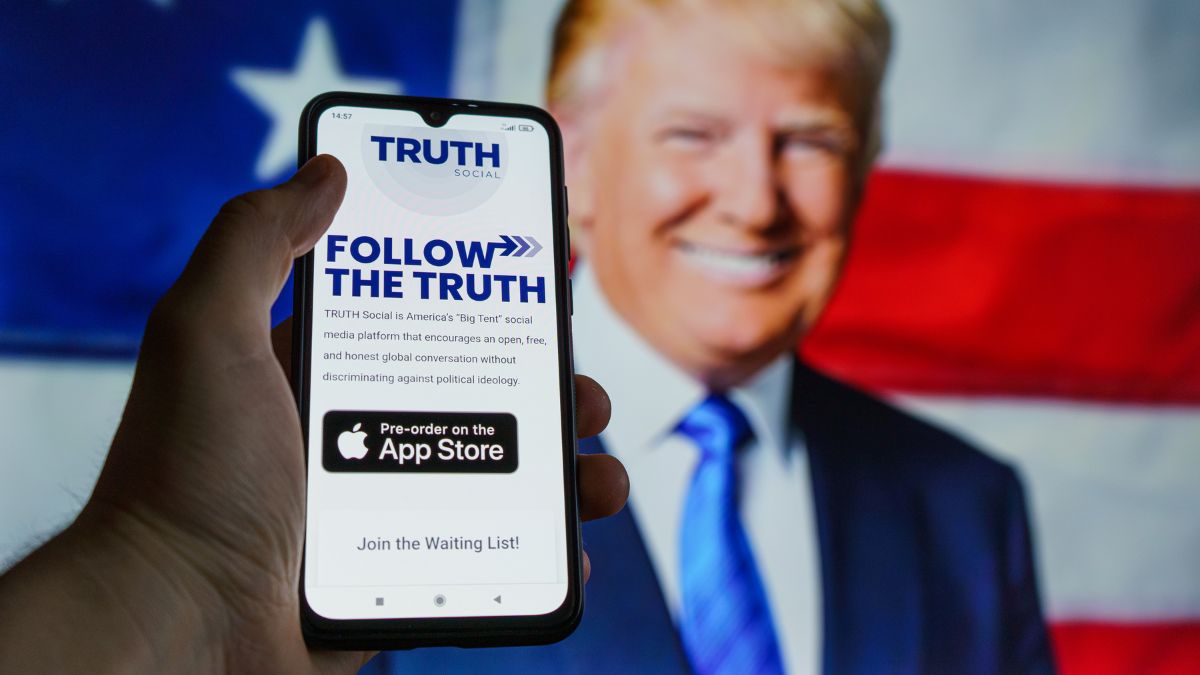 "Some people would make that deal, but they are weaklings and cowards, and so bad for the future our Failing Nation," Trump wrote on Truth Social, adding, "I don't think that Mark Meadows is one of them, but who really knows?"
All eyes on the former Chief of Staff
ABC News reported Meadows told Smith and his team that "he repeatedly told Trump in the weeks after the 2020 presidential election that the allegations of significant voting fraud coming to them were baseless, a striking break from Trump's prolific rhetoric regarding the election."
Smith is asking for a gag order
Following his post on Meadows, Smith urges Judge Chutkun to reimpose the partial gag order on Trump in his federal election interference case, arguing that the former president continues to try to threaten witnesses on social media and in his public speeches.
Light sentences
Bjorn Brunvand, whose client Robert Palmer was sentenced by Judge Tanya Chutkan to 63 months in prison for assaulting officers at the U.S. Capitol, told Politico about the plea deals, "Gobsmacked is certainly an appropriate description considering the sentences that have been imposed against others who believed the lies spread by Donald Trump, Sidney Powell, and others."
More pleas are coming 
Six more co-defendants are reportedly talking about plea deals. "This has been Willis' strategy the whole time," former federal prosecutor Neama Rahmani told Salon. "She never wanted to try 19 defendants. She wanted 18 guilty pleas and one trial against Donald Trump."
More From BuzzLoving
See a grandma refuse to return a baby to her son: "It's not kidnapping, I'm her grandma": Grandma Refuses To Return Her Grandchild
Bouncer Catches Evil Man Putting Drugs in Young Woman's Drink and Takes Matters into His Own Hands
A bouncer revealed how he caught a guy who was using illegal substances to make young women his prey: Bouncer Catches Evil Man Putting Drugs in Young Woman's Drink and Takes Matters into His Own Hands
12 Films Guaranteed to Freeze Your Blood: Are You Brave Enough?
Looking for movies that redefine the word horror? Sometimes, it's not just about the spooky movies you've heard of, sometimes it's the ones that delve deep into horror that have a greater impact. Sit back, try to relax, and dive into these 12 films that are absolutely bone-chilling. 12 Films Guaranteed to Freeze Your Blood: Are You Brave Enough?
25 Movies You May Only Watch Once Because They'll Destroy You
Some movies can leave such a profound impact on us that we can't bear watching them again. Ever. These films stay with us long after the credits roll, haunting our thoughts and leaving us emotionally shattered. Here, we've compiled a list of 25 movies deemed one-time experiences by viewers on an online forum who have been through the emotional wringer.
25 Movies You May Only Watch Once Because They'll Destroy You
20 Irresistible Traits That Define a TRUE Manly Man
Discover 20 must-have characteristics that distinguish a truly manly man and see how many of them you or your man possess: 20 Irresistible Traits That Define a True Manly Man