During a New Hampshire rally, Trump revealed fascinating spelling skills, compared himself to Mandela, and chose Speaker of the House.
The realization of "US"
During his rambling speech, Trump revealed his feelings toward President Emmanuel Macron: "Macron, nice guy, he's for France – I'm for us." And that's when the party started.
Trump meant to say for the US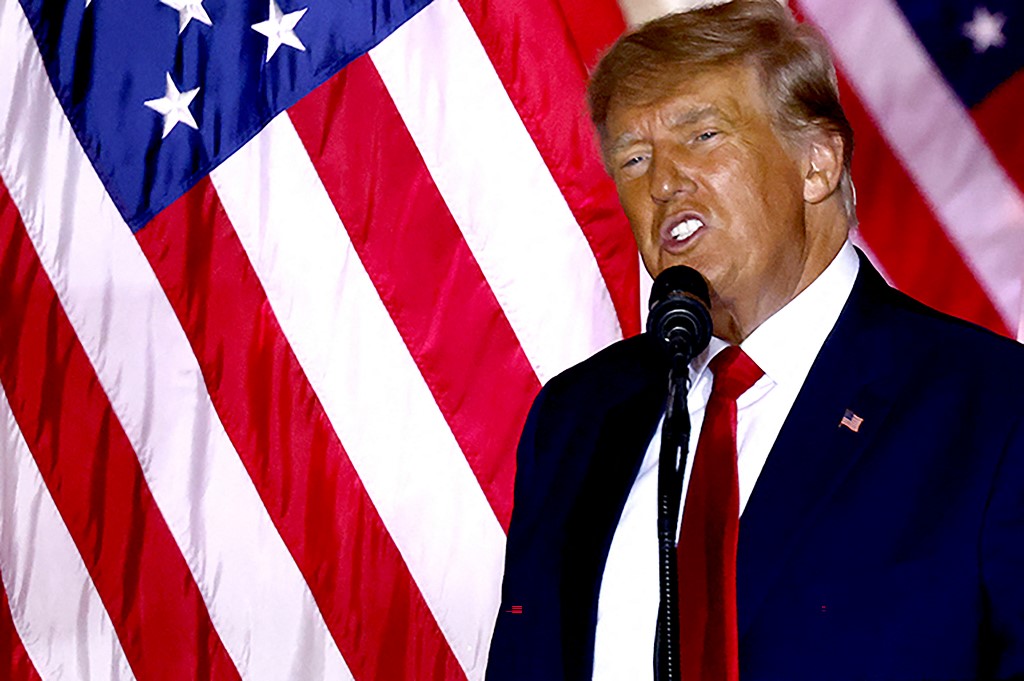 "You know, you spell us right? You spell us U-S. I just picked that up. Has anyone ever thought of that? A couple of days [ago) I'm reading, and it said us. And I said, you know, if you think about it, us equals U-S," Trump told the crowd who started chanting, USA, USA!
Trump the genius
The former president continued, "Now if we say something genius, they'll never say it, you know, we get 25, 30, 40, 50, 80,000, 100,000 people to the speeches. They've never said Trump's a great speaker."
Handsome genius
Trump continued, "I've never heard it… I said to my people, do you think they'll ever acknowledge [it]… I must be doing okay. Except I'm a very handsome person. So I guess a lot of you want… They want to sit look like a beauty pageant. It's amazing."
Trump, just like Mandela
The front-runner for the 2024 Republican presidential nomination aimed to present himself as a victim of political persecution, telling New Hampshire supporters he was like the Nobel Peace Prize-winning anti-apartheid activist, "I don't mind being Nelson Mandela because I'm doing it for a reason."
He mentioned jail in Iowa
Trump told the Iowa followers only a week prior that he would be "willing to go to jail if that's what it takes for our country to win and become a democracy again."
Jesus for the Speaker
Trump also discussed the chaos in the House, telling the reporters, "That four threshold is very tough. It's a very tough thing, no matter who it is," Trump said. "There's only one person that can do it all the way. Do you know who that is? Jesus Christ."
Jesus would do
"If Jesus came down and said, 'I want to be Speaker,' he would do it. Other than that, I haven't seen, I haven't seen anybody that can guarantee it," Trump continued.
The former president supports everyone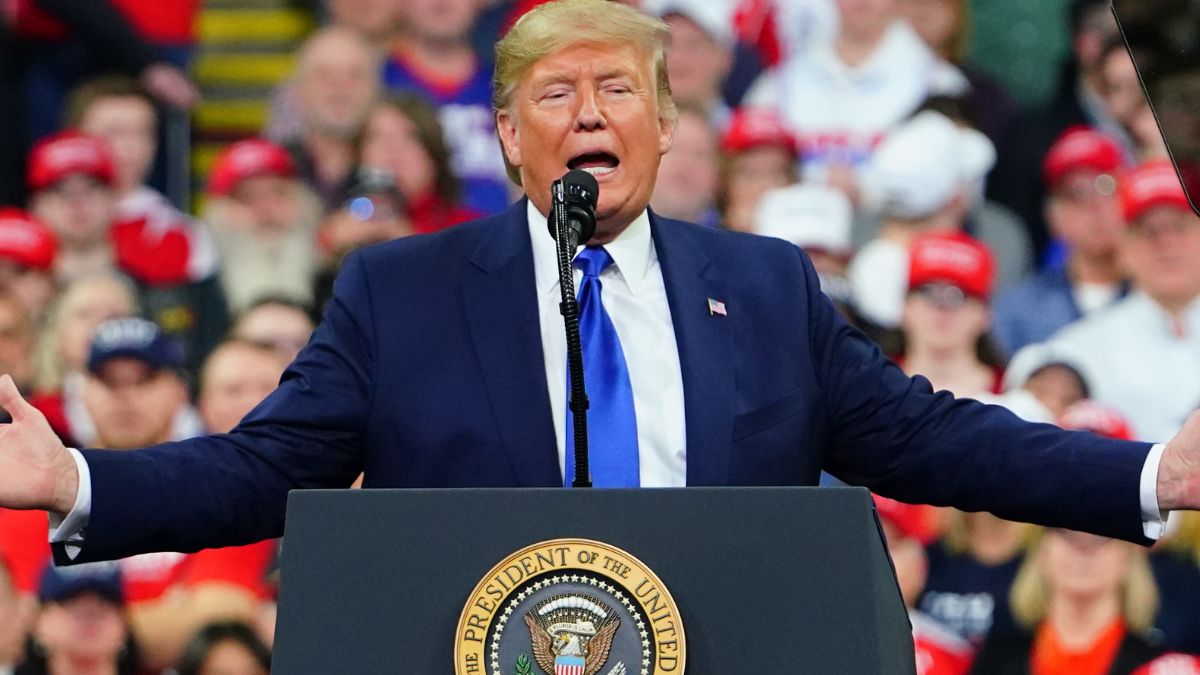 "Something's going to happen. It'll be positive. It'll end up working well. I'm staying above it," Trump said, adding, "I have to, right now." He continued, "But I've spoken to just about all the candidates, quite a few of them, and they're terrific people.
Previously, Trump was all for Jim Jordan
Trump endorsed Jordan, though he was also offered someone else – himself, but on a temporary basis. Trump told Fox News, "They have asked me if I would take it for a short period of time for the party until they come to a conclusion – I'm not doing it because I want to – I will do it if necessary, should they not be able to make their decision."
Trump had more to say
Talking to reporters outside the NYC courtroom, Trump added, "A lot of people have been calling me about speaker. All I can say is we'll do whatever is best for the country and the Republican Party."
Days later, another Trump's lawyer flipped
Former Trump campaign lawyer Jenna Ellis pleaded guilty in the Georgia election subversion case and will cooperate with Fulton County prosecutors. This is the third guilty plea in a week. According to court filings, Ellis disclosed that she "intentionally aided and abetted" Giuliani and another Trump lawyer, Ray Smith, in "in knowingly, willfully, and unlawfully making … false statements to members of the Georgia Senate."
More From BuzzLoving
See a grandma refuse to return a baby to her son: "It's not kidnapping, I'm her grandma": Grandma Refuses To Return Her Grandchild
Bouncer Catches Evil Man Putting Drugs in Young Woman's Drink and Takes Matters into His Own Hands
A bouncer revealed how he caught a guy who was using illegal substances to make young women his prey: Bouncer Catches Evil Man Putting Drugs in Young Woman's Drink and Takes Matters into His Own Hands
12 Films Guaranteed to Freeze Your Blood: Are You Brave Enough?
Looking for movies that redefine the word horror? Sometimes, it's not just about the spooky movies you've heard of, sometimes it's the ones that delve deep into horror that have a greater impact. Sit back, try to relax, and dive into these 12 films that are absolutely bone-chilling. 12 Films Guaranteed to Freeze Your Blood: Are You Brave Enough?
25 Movies You May Only Watch Once Because They'll Destroy You
Some movies can leave such a profound impact on us that we can't bear watching them again. Ever. These films stay with us long after the credits roll, haunting our thoughts and leaving us emotionally shattered. Here, we've compiled a list of 25 movies deemed one-time experiences by viewers on an online forum who have been through the emotional wringer.
25 Movies You May Only Watch Once Because They'll Destroy You
20 Irresistible Traits That Define a TRUE Manly Man
Discover 20 must-have characteristics that distinguish a truly manly man and see how many of them you or your man possess: 20 Irresistible Traits That Define a True Manly Man