On October 25, a gunman armed with a semi-automatic rifle with an extended magazine murdered 18 people in Lewiston, Maine. Two days later, as hundreds of officials continued to search for the suspect, Biden once again criticized the use of such weapons.
The Maine Shooting
The gunman, a 40-year-old man called Robert Card, shot dozens of people, killing 18 and injuring 13. The shooting occurred in Lewiston, the second most populous city in Maine. The gunman attacked two locations: a bowling alley hosting a youth event and then a restaurant.
Victims were aged 14 to 76
The gunman was a former Army reservist. He had a history of hearing voices and erratic behavior. Those murdered by the gunman ranged from 14 to 76 years of age. They included a child bowling with his father, multiple people who were deaf, and parents of young children.
Uncertainty and fear
As information trickled in about the attack—and victims—friends and family were left waiting for news. "It was awful to see the families sitting there," said Leroy Walker Sr., the father of Joseph "Joey" Walker, a manager at the restaurant targeted by the gunman. "Just like me, they knew nothing."
Heroic deeds
Leroy Walker was told that his son picked up a knife and attempted to confront the gunman. In a way, Walker told NBC, knowing that made his anguish all the worse.
A disturbing and deadly trend
This shooting is part of a surge in gun violence in the US. The number of mass shootings has sharply risen in recent years, going from around 273 events in 2014 to almost 700 in 2021.
What makes a mass shooting
The exact definition of a mass shooting is debated, but a common definition is a shooting event in which four or more people are killed or injured. Of course, the pain and damage of any mass shooting also extends far beyond those immediately affected.
Biden makes a statement
The day after the shooting, Biden pushed Republicans to collaborate with Democrats to enact gun reform. Measures he advocated for included banning assault weapons, forbidding high-capacity magazines, and enacting universal background checks.
Politicians owe a debt to the dead and their survivors
"This is the very least we owe every American who will now bear the scars—physical and mental—of this latest attack," Biden said.
Republican resistance
Gun reform has become one of the most divisive issues in American politics. Many on the right have repeatedly doubled down on the supposed right of Americans to bear arms without significant rules or regulations.
People with guns kill people
Republicans opposing gun reform also argue that weapons themselves aren't the problem. They instead blame factors like poor access to mental health—though critics respond by pointing out Republican resistance to solutions to those problems, too.
Gun violence is undoubtedly on the rise
Regardless of opinions, data clearly shows that gun violence is rising in the US. Mass shootings make up a small percentage of deaths by firearms, but their impact on the national psyche is massive.
Biden gets mad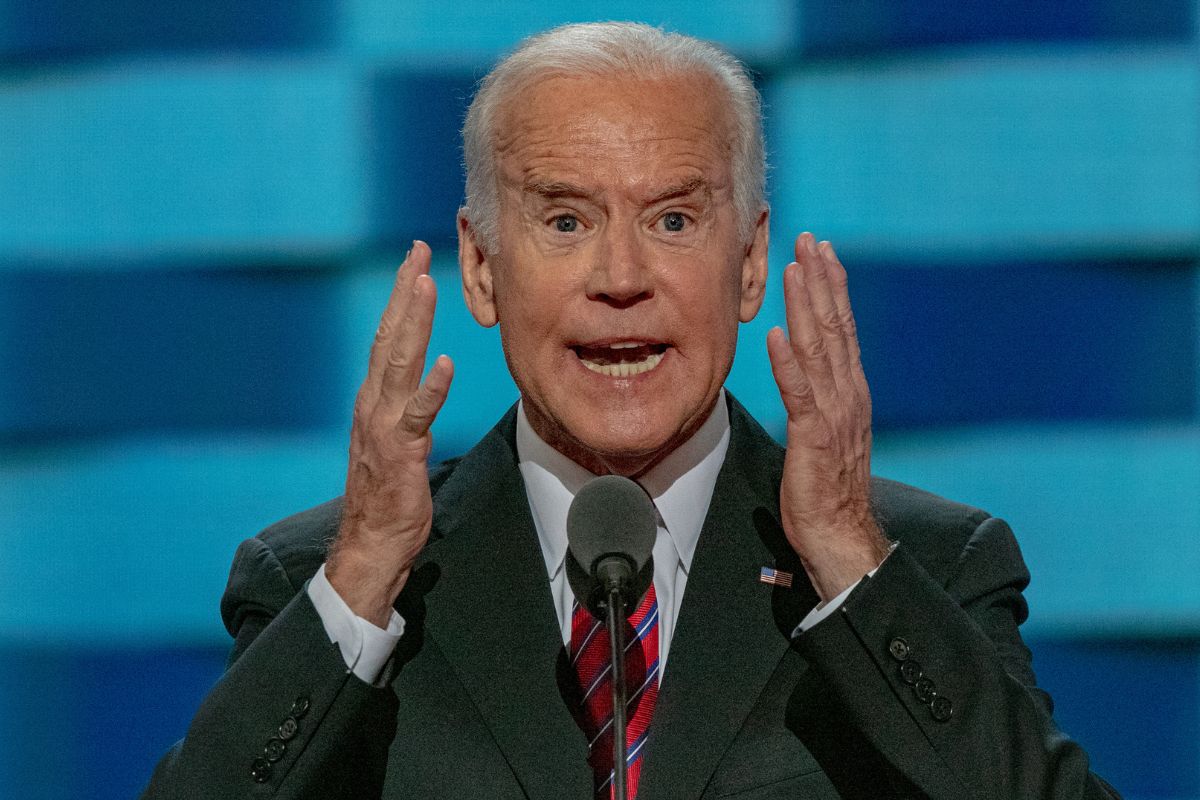 On Friday, as hundreds of officers were still searching for the gunman, Biden spoke at a campaign fundraiser. Though he didn't explicitly refer to the shooting, he asserted that it was "outrageous what's happening."
Who needs assault weapons?
"Who the hell needs an assault weapon," Biden asked, "that can hold, in some cases, up to 100 rounds?" 
The gunman is found, but the fight continues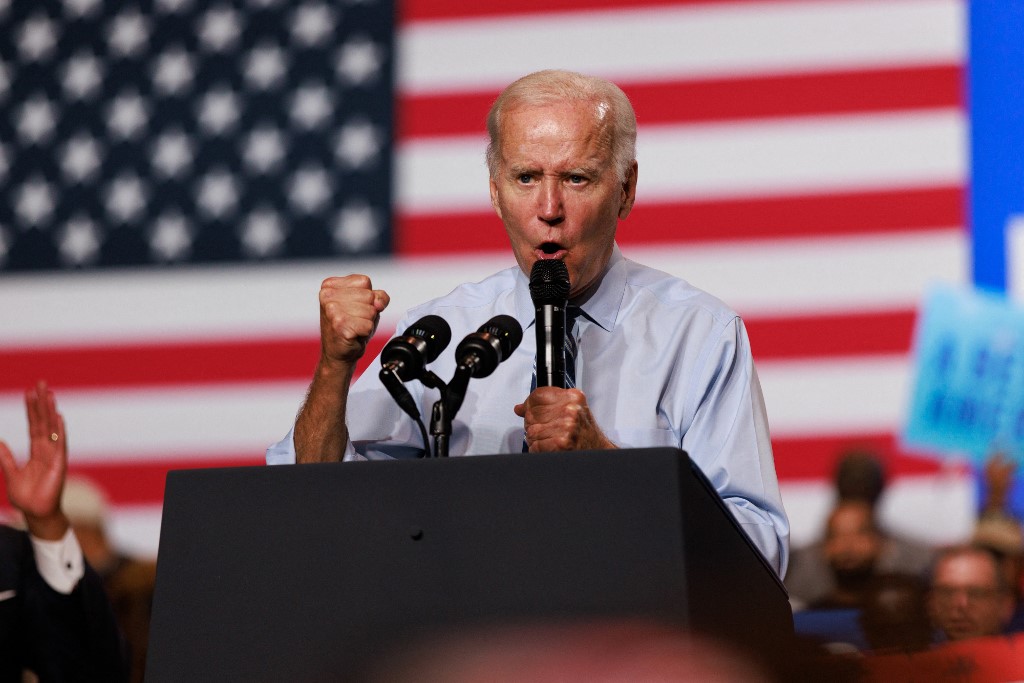 Later that evening, the gunman's body was found dead of a self-inflicted gunshot wound. Nervous locals let out held breaths. But without significant change—which, for Biden, comes in the form of repeated pleas for Congress to pass legislation banning assault weapons—this will not be the last mass shooting in the US.
More From BuzzLoving
See a grandma refuse to return a baby to her son: "It's not kidnapping, I'm her grandma": Grandma Refuses To Return Her Grandchild
Bouncer Catches Evil Man Putting Drugs in Young Woman's Drink and Takes Matters into His Own Hands
A bouncer revealed how he caught a guy who was using illegal substances to make young women his prey: Bouncer Catches Evil Man Putting Drugs in Young Woman's Drink and Takes Matters into His Own Hands
12 Films Guaranteed to Freeze Your Blood: Are You Brave Enough?
Looking for movies that redefine the word horror? Sometimes, it's not just about the spooky movies you've heard of, sometimes it's the ones that delve deep into horror that have a greater impact. Sit back, try to relax, and dive into these 12 films that are absolutely bone-chilling. 12 Films Guaranteed to Freeze Your Blood: Are You Brave Enough?
25 Movies You May Only Watch Once Because They'll Destroy You
Some movies can leave such a profound impact on us that we can't bear watching them again. Ever. These films stay with us long after the credits roll, haunting our thoughts and leaving us emotionally shattered. Here, we've compiled a list of 25 movies deemed one-time experiences by viewers on an online forum who have been through the emotional wringer.
25 Movies You May Only Watch Once Because They'll Destroy You
20 Irresistible Traits That Define a TRUE Manly Man
Discover 20 must-have characteristics that distinguish a truly manly man and see how many of them you or your man possess: 20 Irresistible Traits That Define a True Manly Man