Based on the Harvard/Harris poll, Trump is one point ahead of Biden while leaving other Republican nominees in the dust despite facing four indictments across four states.
Pollster on Trump's numbers
"We've just never seen Donald Trump polling as well as he's polling right now," stated pollster Rich Baris. Baris also explained voters' attitude toward the elections if they should vote for "the guy who is under 91 counts of indictment, who did a good job as president?" And adding, "Should I vote for the guy who indicted him, who's not doing a good job?" Clearly, Baris is not a Biden supporter.
Trump's spokesperson praised the former president
"President Trump is leading the GOP primary by 50 points and is the only candidate who can win in 2024. Americans cannot wait for his America First leadership to return to the White House," Trump spokesperson Liz Harrington shared.
All-time highs
Trump's campaign added, "President Trump has reached all-time highs over the entire Republican field and is leading Biden in several key battleground states."
Trump had one point on Biden
The poll suggested that the former president has one point over President Biden, but the majority of all voters still want someone else, a healthy alternative to Trump and Biden.
Enter Kennedy
The former Democratic, now Independent candidate, Robert F. Kennedy Jr., recognized this gap and announced, "I think that this desire for another choice besides Biden and Trump is also saying something much deeper. It is a rejection of a divisive, us-versus-them politics."
Kennedy wants to stay classy
The controversial former Democrat continued, "We have to change the reflex of labeling our opponents as horrible people. First, because they aren't horrible people. Second, because it creates artificial divisions, and our times call for the kind of changes that only a unified public can accomplish."
With Kennedy in the mix, Biden has one point over Trump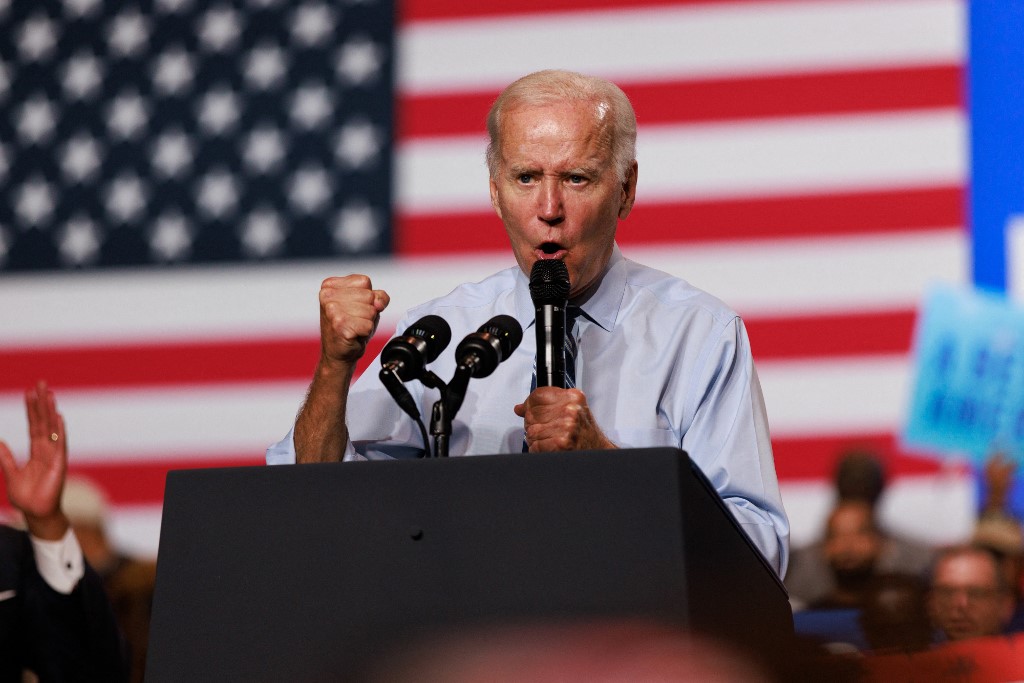 Another survey found that Biden and Trump are tied, but with Kennedy, a former Democrat, Biden has a one-point advantage. Many Republicans praised Kennedy while he was a Democrat, but now, all bets are off.
Donald Jr. went after Kennedy
The former president's son spoke in Iowa against the Independent candidate, claiming, "It legitimately always felt like it was a Democrat plant to hurt the Trump thing." He added, "He wouldn't be there if the Democrats didn't want him."
There is no logic
Trump's oldest son said, "He should be much more of a threat to Joe Biden than to us." And he was right. However, due to his stance on Covid and anti-vax policies, Kennedy became more popular among conservatives, just like Chris Christie's moderate politics is more appealing to the Democrats.
But Trump Jr. tackled that question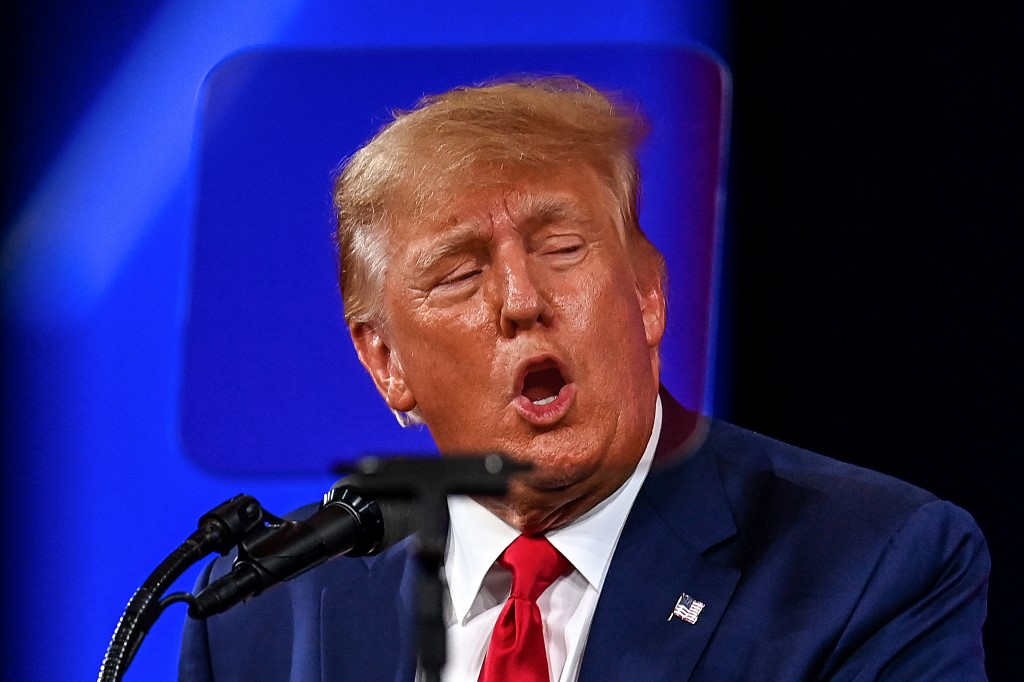 The former First Son continued, "Once you actually look at his voting record, you're like, no, he's just a liberal that is anti-vax." Trump Jr. added, "Being anti-vax, I don't think that's enough."
Still, Trump Jr. is confident in his father
Asked by NBC News whether he was worried an endorsement by Iowa Governor Kim Reynolds for another candidate could decrease Trump's chances in Iowa. Trump Jr. pointed toward recent polling and said the campaign is, "What's the word? crushing it."
Long way to go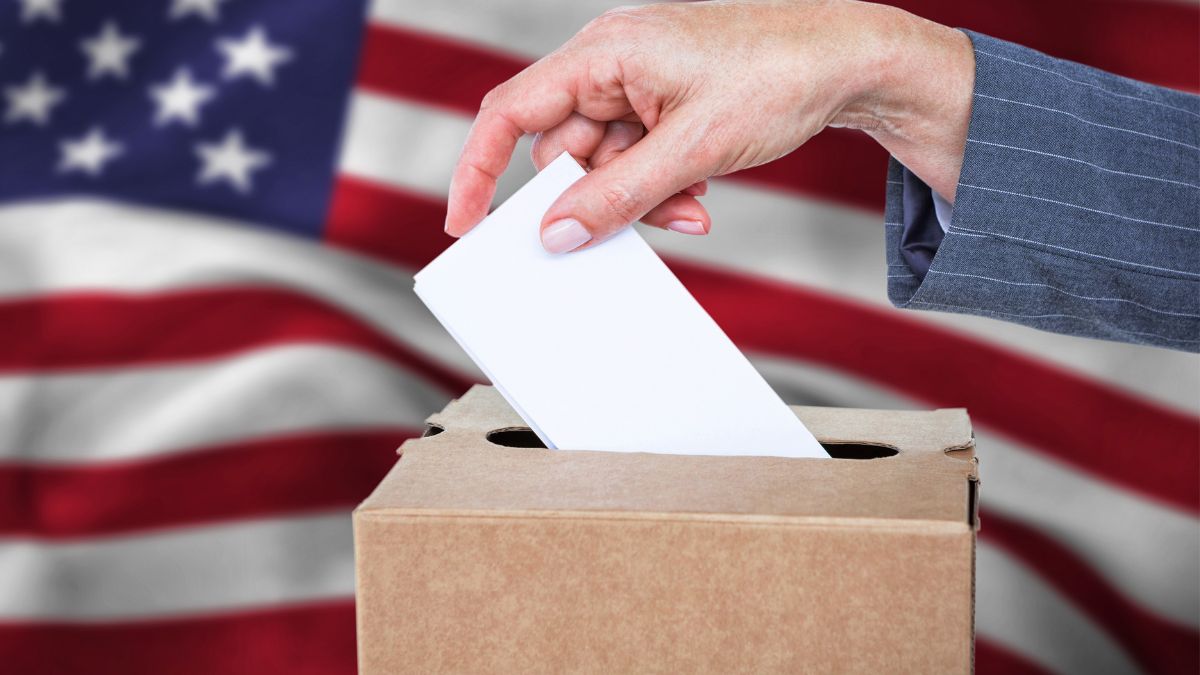 Though Trump announced his presidency almost a year ago, there is more time left until the elections. In his case, it also means several trials, including the D.C. case alleging attempts to overturn the 2020 elections and the case alleging mishandling of classified documents.
More From BuzzLoving
See a grandma refuse to return a baby to her son: "It's not kidnapping, I'm her grandma": Grandma Refuses To Return Her Grandchild
Bouncer Catches Evil Man Putting Drugs in Young Woman's Drink and Takes Matters into His Own Hands
A bouncer revealed how he caught a guy who was using illegal substances to make young women his prey: Bouncer Catches Evil Man Putting Drugs in Young Woman's Drink and Takes Matters into His Own Hands
12 Films Guaranteed to Freeze Your Blood: Are You Brave Enough?
Looking for movies that redefine the word horror? Sometimes, it's not just about the spooky movies you've heard of, sometimes it's the ones that delve deep into horror that have a greater impact. Sit back, try to relax, and dive into these 12 films that are absolutely bone-chilling. 12 Films Guaranteed to Freeze Your Blood: Are You Brave Enough?
25 Movies You May Only Watch Once Because They'll Destroy You
Some movies can leave such a profound impact on us that we can't bear watching them again. Ever. These films stay with us long after the credits roll, haunting our thoughts and leaving us emotionally shattered. Here, we've compiled a list of 25 movies deemed one-time experiences by viewers on an online forum who have been through the emotional wringer.
25 Movies You May Only Watch Once Because They'll Destroy You
20 Irresistible Traits That Define a TRUE Manly Man
Discover 20 must-have characteristics that distinguish a truly manly man and see how many of them you or your man possess: 20 Irresistible Traits That Define a True Manly Man