An Army vet facing 87 months for partaking in the Jan. 6 insurrection tried to appeal his conviction by arguing that he didn't act "corruptly."
The Appeals Court disagreed
The Appeals Court disagreed—and that's bad news for Trump, who's using a similar argument to fight his own charges.
Who is the Capitol Rioter?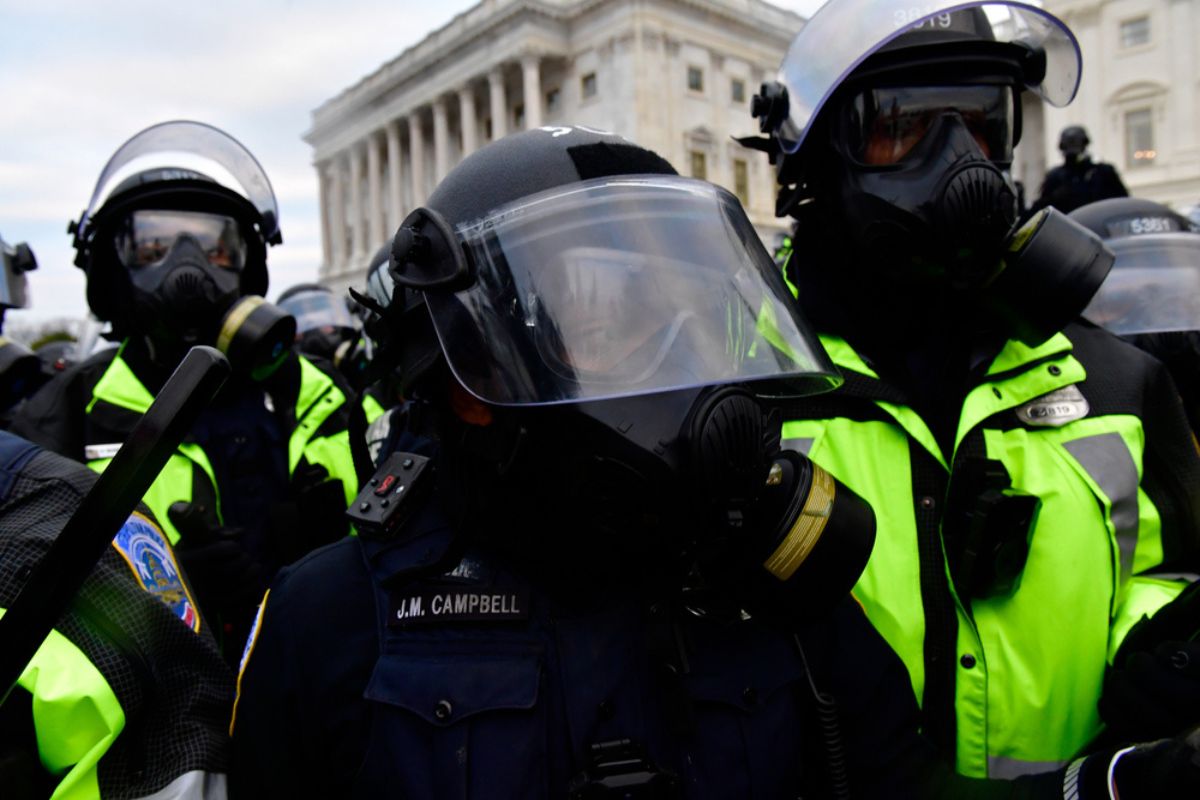 Thomas Robertson is the central figure in this case. On Jan. 6, he was part of the mob that stormed the Capitol and forced lawmakers to flee and hide for hours.
What Robertson did
Whether Robertson participated isn't the question. He took pictures of himself inside the Capitol and later bragged about his participation on social media. "I'll simply accept a 'Thank you' for the very blanket of freedom that you live and sleep under," he said. 
The charges
Robertson was actually convicted of six charges. While around 100 of the sentences handed out to rioters so far haven't included jail time, Robertson faces 87 months behind bars.
Why are Robertson's charges so harsh?
Those six charges include serious crimes. The key charge, however, is for corruptly obstructing Congress from certifying Electoral College votes.
What the key charge means
The statute behind that charge of obstructing Congress is specific. It targets anyone that "obstructs, influences, or impedes any official proceeding" or "alters, destroys, mutilates, or conceals a record, document, or other object, or attempts to do so, with the intent to impair the object's integrity or availability for use in an official proceeding."
Where corruptly comes in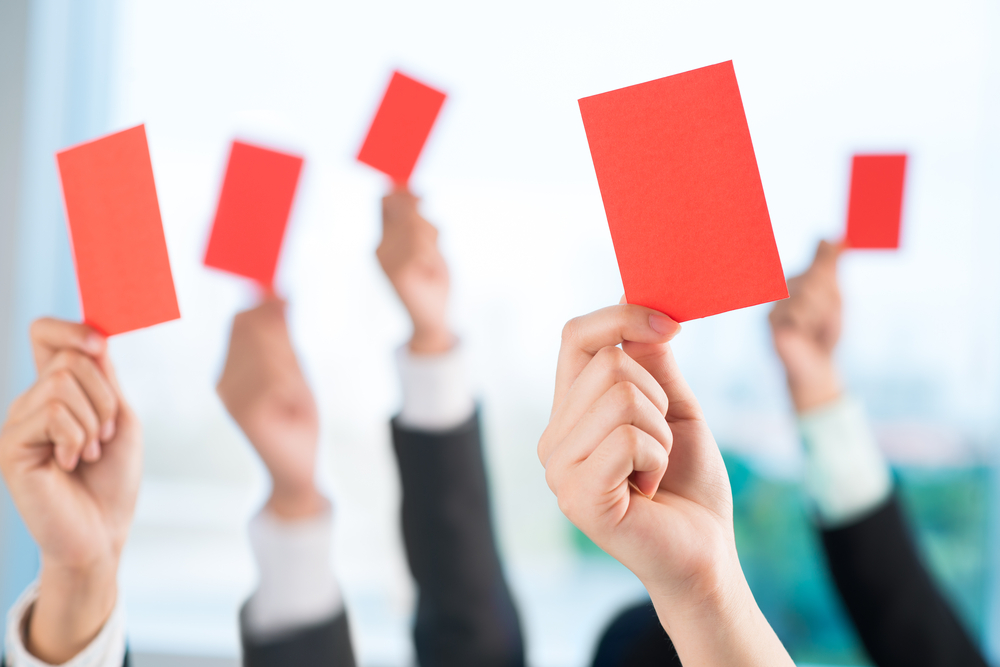 That's not all. Crucially, the statute specifies that the person must have done, or attempted to do, those crimes "corruptly." 
What does "corruptly" mean, anyway?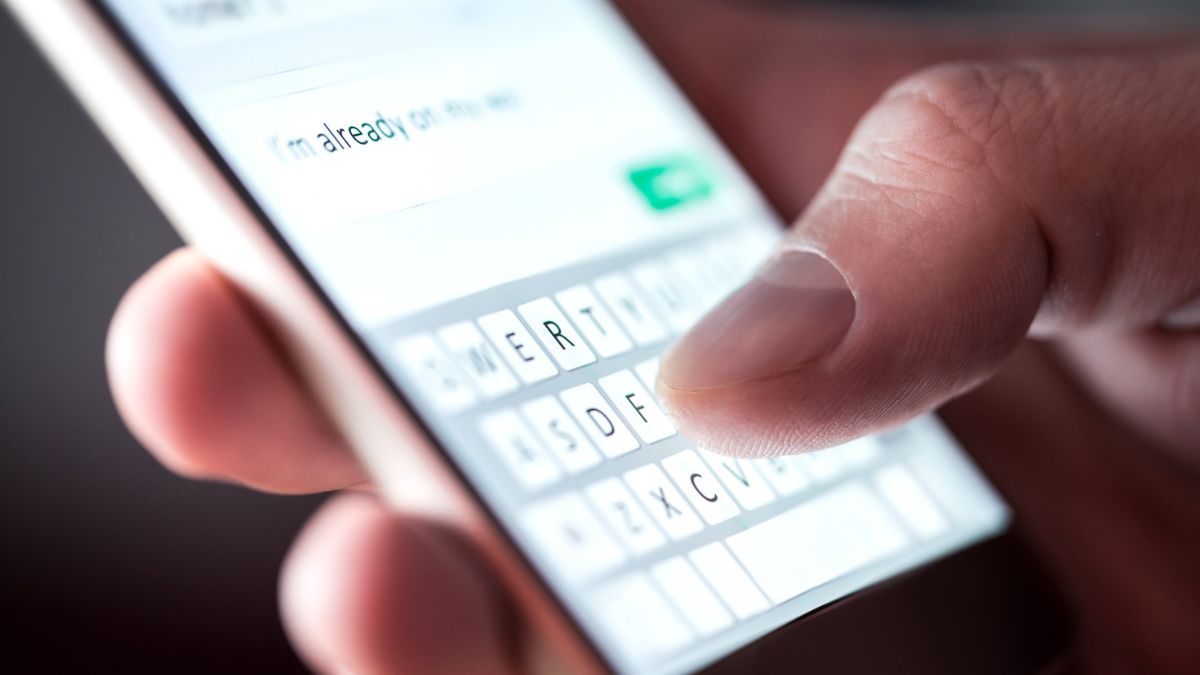 Robertson's lawyer chose to challenge the idea that Robertson acted "corruptly." He argued that the word must mean doing something with the aim of obtaining "an improper advantage for oneself or someone else."
Was Robertson acting corruptly?
With that definition in hand, Robertson's lawyer then argued that Robertson could not have acted corruptly. That's because he supposedly wasn't trying to benefit himself, nor could his actions alone have plausibly benefited Donald Trump.
What counts as obstruction?
The argument that Robertson's actions didn't — and couldn't — have benefited either himself or Trump clearly didn't convince the courts. After all, an earlier panel ruled that obstruction didn't just have to entail specific documents, but rather includes "all forms of obstructive acts."
Robertson the obstructor
With that broader interpretation in mind, it seems likely that Robertson's actions in the insurrection do indeed amount to an act of obstruction. But does that really make them corrupt?
The true meaning of "corruptly"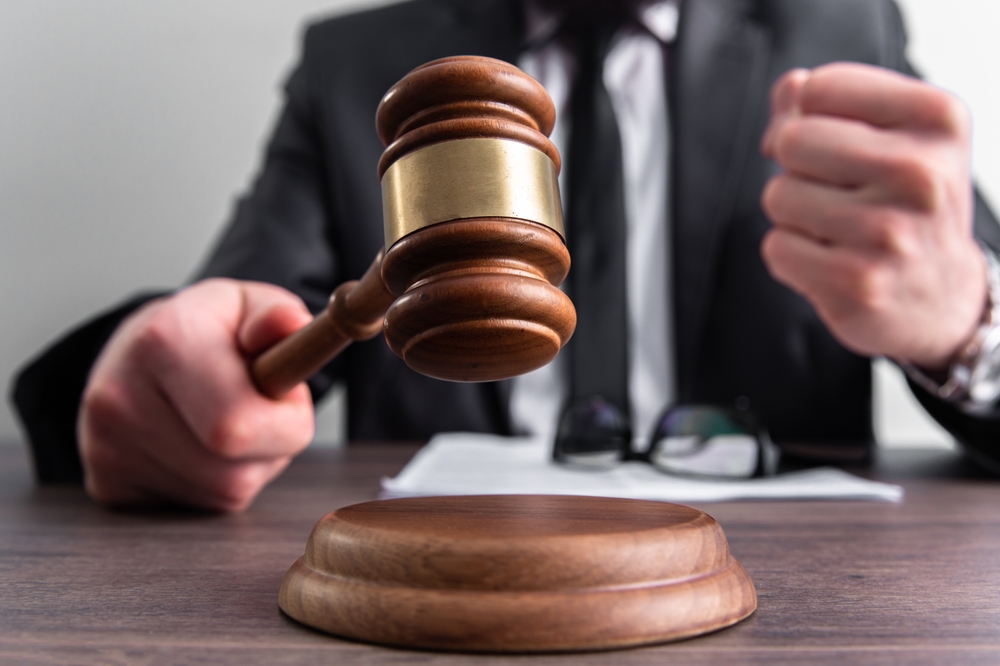 Unfortunately for Robertson, his lawyer's definition didn't convince two of the three judges on the Appeals Court. They ruled that this definition "finds no support in the text, structure, or context of the statute," and instead affirmed that acting corruptly means simply acting with "unlawful means" or even just with an "unlawful purpose" and "consciousness of wrongdoing."
The implications of this ruling
This is bad news for Trump. The former president's lawyers are also attempting to argue that Trump didn't really act "corruptly."
Another blow to Trump?
The majority opinion delivered to Robertson implies that Trump's similar defense will fail in a similar manner. "We hold," wrote Judge Florence Pan, "that the jury could have found, consistent with the district court's instructions, that Robertson acted 'corruptly' based on evidence that he used felonious 'unlawful means' to obstruct, impede, or influence the Electoral College vote certification."
However: A ray of hope?
One of the Judges disagreed with this, however, which might hint at Trump having a chance at winning his own fight over the term "corruptly." Judge Karen Henderson argued that the decision made in Robertson's case "makes the commission of any crime 'corrupt' because any crime requires the use of unlawful means or an unlawful purpose or both."
More From BuzzLoving
See a grandma refuse to return a baby to her son: "It's not kidnapping, I'm her grandma": Grandma Refuses To Return Her Grandchild
Bouncer Catches Evil Man Putting Drugs in Young Woman's Drink and Takes Matters into His Own Hands
A bouncer revealed how he caught a guy who was using illegal substances to make young women his prey: Bouncer Catches Evil Man Putting Drugs in Young Woman's Drink and Takes Matters into His Own Hands
12 Films Guaranteed to Freeze Your Blood: Are You Brave Enough?
Looking for movies that redefine the word horror? Sometimes, it's not just about the spooky movies you've heard of, sometimes it's the ones that delve deep into horror that have a greater impact. Sit back, try to relax, and dive into these 12 films that are absolutely bone-chilling. 12 Films Guaranteed to Freeze Your Blood: Are You Brave Enough?
25 Movies You May Only Watch Once Because They'll Destroy You
Some movies can leave such a profound impact on us that we can't bear watching them again. Ever. These films stay with us long after the credits roll, haunting our thoughts and leaving us emotionally shattered. Here, we've compiled a list of 25 movies deemed one-time experiences by viewers on an online forum who have been through the emotional wringer.
25 Movies You May Only Watch Once Because They'll Destroy You
20 Irresistible Traits That Define a TRUE Manly Man
Discover 20 must-have characteristics that distinguish a truly manly man and see how many of them you or your man possess: 20 Irresistible Traits That Define a True Manly Man