North Carolina Democrat Jeff Jackson made fun of politicians who are producing "fake anger" just to get to the voters. His TikTok video surpassed a million views, earning him thousands of mostly positive comments.
Jeff Jackson is the new face in Congress
Jackson took the position in the Office in January 2023. He quickly connected with the voters through his video, which many branded as "Calm, rational, direct, and meaningful."
The "Fake anger" clip
Jackson shared a video, which started with him saying, "I'm still brand new to Congress. I've only been there 100 days – and I don't know if I am supposed to say this out loud. but it's true and important." He continued, "If you don't know this, you need."
Outraged politicians are not angry at all
Jackson shared that working for a few months made it clear that the "really angry voices in Congress are totally faking it." He elaborated, "These people who have built their brands around being perpetually outraged, it's an act."
The North Carolina Democrat gave examples
Jackson said he saw this faux outrage numerous times. Then he shared an example, "I've been in committee meetings that are open to the press," and those closed. He continued, The same people who act like maniacs during open meetings are suddenly calm and rational during closed ones."
Jackson wondered, "Why?"
Upon asking why, he replied, "Because there are no cameras in the closed meetings, so their incentives are different." He added that there are "rewards for bad behavior." The big reward is being able to "reach to you."
The power of media
The fairly new Office member added that politics have learned to keep their voters angry, "they'll hold your attention." He said that certain media helps politicians "keep their audience angry." The politicians are now competing to see "how 'fake angry' they can be."
Jackson then shared the upside of media
Despite saying that this "fake anger" is bad, there is a great way to communicate in modern society, and for Jackson, that is "speaking to you with respect and real information," which is how he became a TikTok star.
Assertive message
Jackson continued, "Going forward when you hear some enraged member of Congress say something absurd, your first question shouldn't be 'How can they believe that?'" Instead, Jackson shared it should be, "Do we think they actually do? Because they probably don't."
He wants the politics to be less like WWE
The viral clip resonated with many, especially when the final thing Jackson shared was that he wants politics to be "less like WWE." Unsurprisingly, one of the most upvoted comments simply said, "Marjorie Taylor Greene," since people recognized the behavior traits of the Georgia Representative. Another shared, "Political theatre. It's all entertainment."
Fake anger goes both ways
Jackson talked to CNN and acknowledged that fake anger is "not unique to either party. However, he also believes that Republicans primarily want to "be the angriest voice in the room." He added that "as the new guy, you have a special brand of credibility," and "you've got a group of people in Congress who are on Team Outrage."
People loved Jackson's approach to politics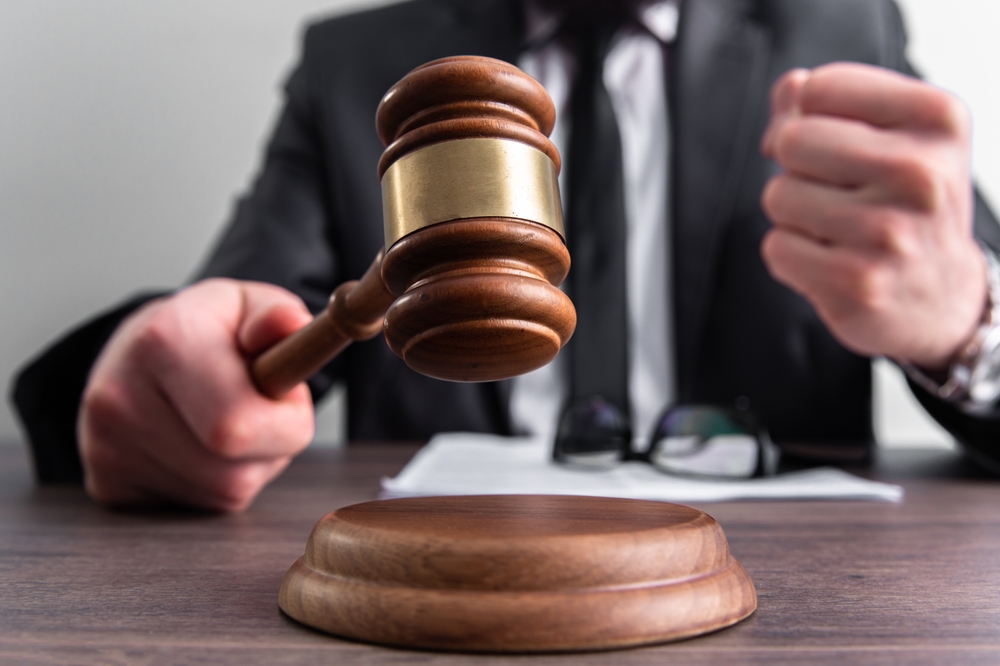 Among the most popular comments, Jackson received praise, with one saying, "This is how all politicians should connect with the public. Calm, rational, direct, and meaningful." Another added, "I show your videos to my AP history class. Thank you for providing these messages. They matter."
Even more positive reasons
Someone shared, "Transparency like this is great when I've seen it in my military leaders." A few commentators asked him to "Please run for president one day." But, one person added, "I know you're sane enough not to want it, but please." Another added, "The loudest cans are the emptiest."
More From BuzzLoving
See a grandma refuse to return a baby to her son: "It's not kidnapping, I'm her grandma": Grandma Refuses To Return Her Grandchild
Bouncer Catches Evil Man Putting Drugs in Young Woman's Drink and Takes Matters into His Own Hands
A bouncer revealed how he caught a guy who was using illegal substances to make young women his prey: Bouncer Catches Evil Man Putting Drugs in Young Woman's Drink and Takes Matters into His Own Hands
12 Films Guaranteed to Freeze Your Blood: Are You Brave Enough?
Looking for movies that redefine the word horror? Sometimes, it's not just about the spooky movies you've heard of, sometimes it's the ones that delve deep into horror that have a greater impact. Sit back, try to relax, and dive into these 12 films that are absolutely bone-chilling. 12 Films Guaranteed to Freeze Your Blood: Are You Brave Enough?
25 Movies You May Only Watch Once Because They'll Destroy You
Some movies can leave such a profound impact on us that we can't bear watching them again. Ever. These films stay with us long after the credits roll, haunting our thoughts and leaving us emotionally shattered. Here, we've compiled a list of 25 movies deemed one-time experiences by viewers on an online forum who have been through the emotional wringer.
25 Movies You May Only Watch Once Because They'll Destroy You
20 Irresistible Traits That Define a TRUE Manly Man
Discover 20 must-have characteristics that distinguish a truly manly man and see how many of them you or your man possess: 20 Irresistible Traits That Define a True Manly Man
Source: TikTok